Here's a beautiful photo of some clam-digging ibises from faithful reader cope: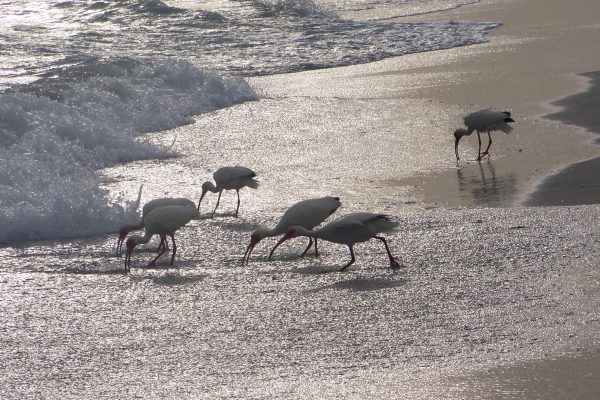 Ibises aren't strictly shore birds. I see them sweep the neighborhood frequently, moving from yard to yard in small groups while digging for bugs. They're such a part of the daily landscape that I scarcely notice them anymore, but I'm going to pay more attention in the future.
Saw news alerts about that despicable Milo creature getting the boot from CPAC (the annual conservative circle-jerk that takes place soon). Just a couple of weeks ago, wingnuts were bewailing the abridging of his "First Amendment rights" after an appearance in Berkeley was met by protests and then black bloc rioting.
Now that video has emerged of the creep defending pederasty in no uncertain terms, the wingnuts have dumped him. Wonder if he'll lose his book deal and perch at Breitbart? Maybe. He sure sounds worried in this Facebook post.
It's comforting to know there are still lines someone who defames liberals for profit cannot cross. Racism, sexism, homophobia, transphobia, etc., are all well and good, but modern conservatives WILL draw the line at child molestation. Good to know.