Forget about that gelatinous marmalade hairball for a minute and check out this osprey with a shopping bag attached to its nest: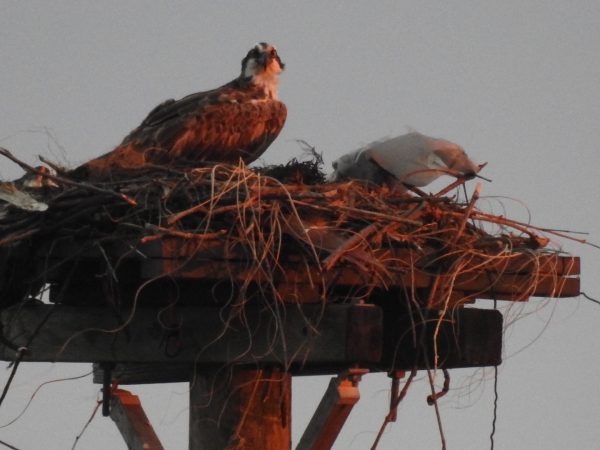 The nest is located on top of a light pole — really high up. It's likely the bag flew up there by chance and got caught on a stick.
But I like to think the osprey added it as a special design feature of the nest. Maybe it serves as a windsock that helps the bird stick the landings?
Oh, and check out this beach bunny: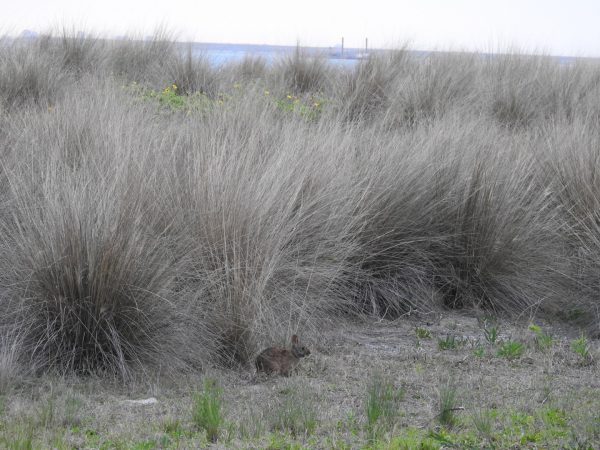 There's a closer look at the bunny below the fold…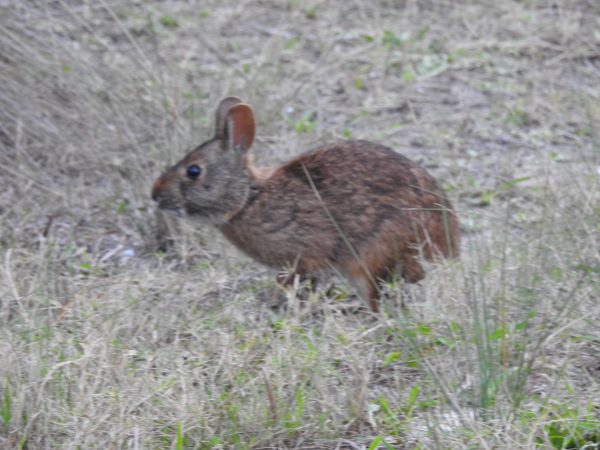 And here's a utility boat of some sort in the bay: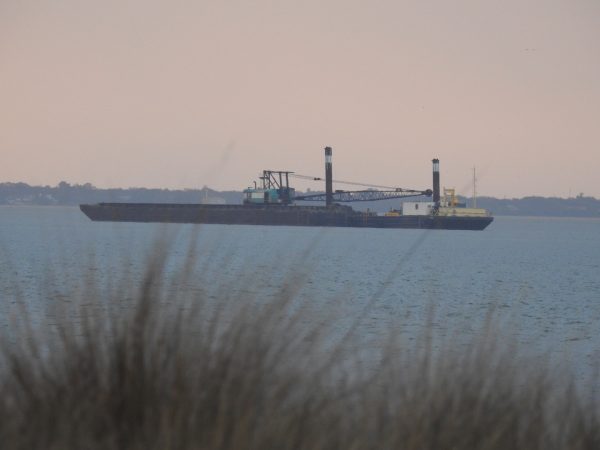 And here is the Tampa skyline looking magical in the evening light: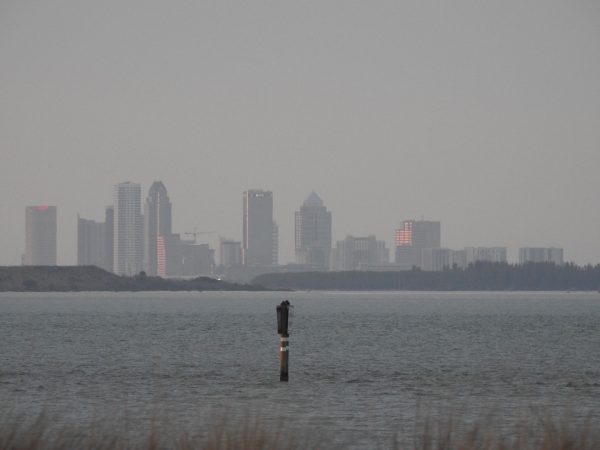 Florida can be a miserable shithole sometimes, and earlier, on the last day of February, it got so hot I had to shut my windows and turn on the A/C despite the calendar. But it has its good points, which I hope to enjoy until the water rises past my nose.
I'd show you snoozing boxer dogs, but you'd accuse me of re-running photos from last year — same old couch-denting slobber dogs slumbering in their accustomed places. Beauty is a comfort sometimes.
Open thread!
PS: Has anyone else watched "The OA" on Netflix? Weird AF, but engrossing!