On the Road is a weekday feature spotlighting reader photo submissions.
From the exotic to the familiar, whether you're traveling or in your own backyard, we would love to see the world through your eyes.
Folks,
We're trying a new feature here, so let's see how it goes for the next week or so before it's fully automated.
This post is for Balloon Juicers who are on the road, travelling, etc. and wish to share notes, links, pictures, stories, etc. from their escapades. As the US mainland begins the end of the Earth day as we measure it, many of us rise to read about our friends and their transient locales.
So, please, speak up and share some of your adventures, observations, and sights as you explore, no matter where you are.
Have at 'em, and have a safe day of travels!
Should you have any pictures (tasteful, relevant, etc….) you can email them to [email protected] or just use this nifty link to start an email: Start an Email to send a Picture to Post on Balloon Juice
And..we have pictures…with Poco….after the fold! Thanks to all picture submitters, and please, send more – lots of us love to see what you share!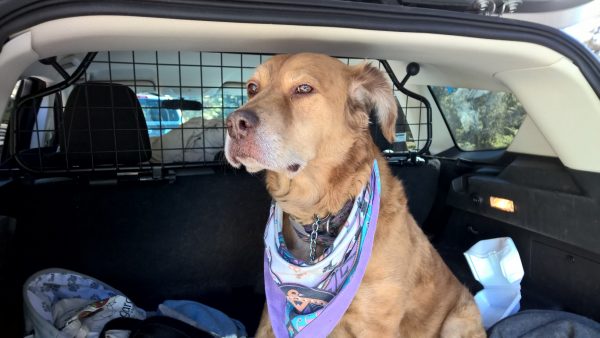 Taken in the back of what I call my "Two Bedroom (Ford) Escape with Poco." (We are over packed and sleeping in the car for 4 nights out of a 6 weeks road trip in two national parks and one state park in Utah). Meet Poco! He was an inner city street dog for at least 2 years. Rescued by Stray Rescue in St. Louis and my companion for almost 3 years. The picture was taken in the overcrowded Grand Canyon Village on Friday. Poco is saying, "Get me the f*ck out of this hell hole." We had just had an argument over women with dogs in purses and his lack of understanding about guard rails at the Grand Canyon.❤
Submitted by: And, yes…this is that long winded Quinerly chick.
Next, we have something beautiful: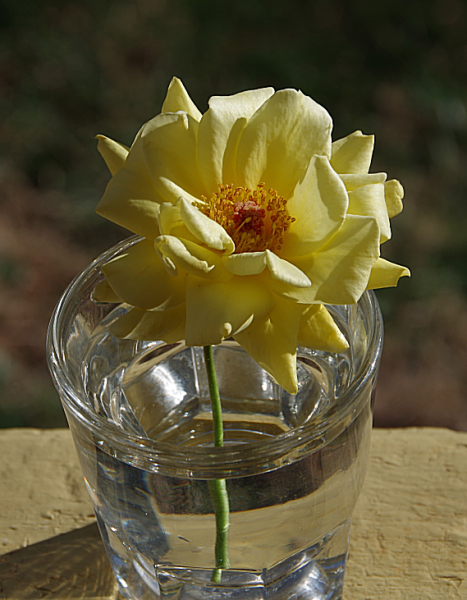 Where it was taken: My house
When: Sunday evening, the 26 of Feb.
Commenter nym: max
Other notes or info about the picture: Thanks to global warming the roses in the basement got to come out early and one of them bloomed. (And to think: a year and month ago at this time, we were having a blizzard with 42 inches of snow in 36 hours.) So here's the rose of winter, because the rose bushes now go back inside the basement due to the freeze coming this week.
Last for the day is something called Prescott Cactus. I didn't know the submitter's nym so I'm not sharing the name in case it's private. Given the subject, light, and title, we're most likely looking at either Prescott, AZ or Phoenix, AZ (my money's on Prescott, pronounced Pres-kitte). I've been there a few times as my sister is buried near Prescott so I stop there to get some food, yellow roses for her grave, etc.