The Urban Institute has just released some awesome work. They calculated what the proposed flat, age based subsidy could buy for each year of life. They used the subsidies that Secretary Price proposed in his legislation. The most recent leaked draft bill had higher subsidy levels.
With that proviso, there are wide variations in what a flat, age based subsidy buys. Teenagers could buy a Silver plan with full benefits .Not quite ready for Medicare buyers are looking at a Lead plan with greatly restricted benefits and a $25,000 deductible. We can either reduce the deductible or increase the benefit richness for older buyers due to the extra $1,000 in subsidies in the leaked plan.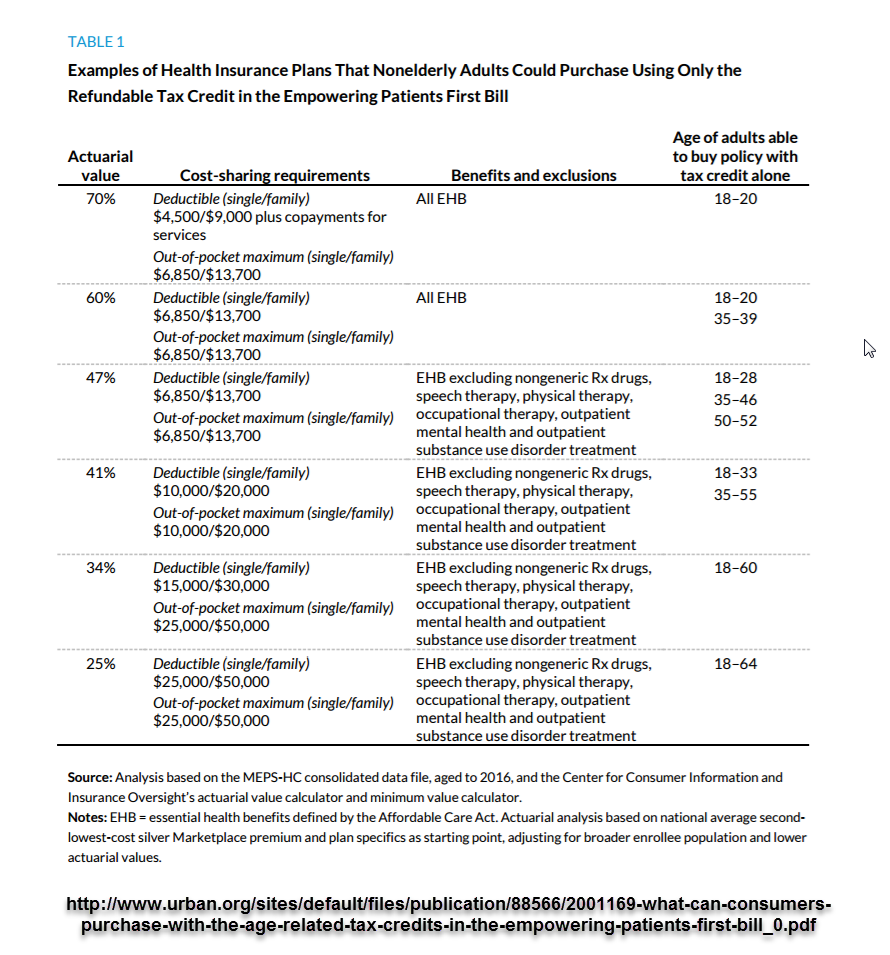 There is one very subtle point that Urban illustrates very nicely. A wide age band has significantly disparate impacts. The young people at the bottom of the band get a much better deal than the oldest people in the band. The cost curve always increases with age. So someone with the oldest age in a low subsidy band will have much worse insurance than their best friend who is born six months earlier and thus qualifies as the youngest person in a higher subsidy band.
One of the issues I have with all of the nationalized actuarial value calculators is that they assume national pricing averages. There are massive local variations in pricing. I want to show you an example of a few counties along Route 22 between my house and my in-law's. There would be a very different lived experience for a 40 year old.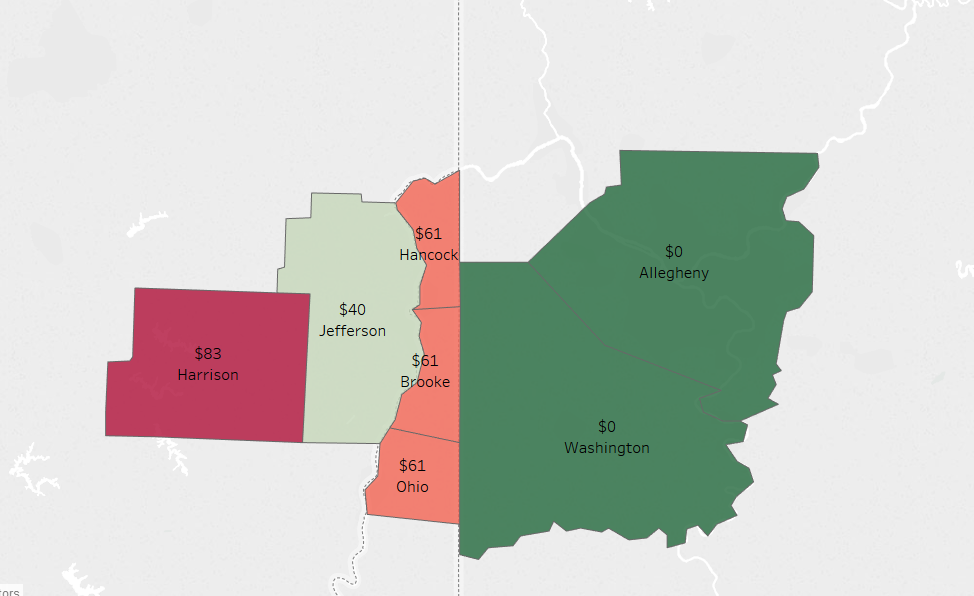 The Pennsylvania counties have a low price plan offered by UPMC. It is a narrow to very narrow network that is priced near Medicare. The West Virginia counties have a Medicaid managed care provider offering Exchange plans (Care Source). They get a fairly low cost Bronze plan that still requires some out of pocket premiums to top up. Going across the river to Steubenville Ohio, Care Source offers the least expensive Bronze again. It is slightly cheaper than the West Virginia plans probably because Ohio is slightly healthier than West Virginia. The interesting thing is heading one county further west to Harrison County. Here Anthem offers a Bronze plan that is significantly more expensive then the low cost Gold plan in Pittsburgh, and forty dollars more expensive than the low cost Bronze plan in Jefferson County Ohio.
These experiences from the edge of Washington County, Pennsylvania to Harrison County cover a pleasant forty five minute drive. Three distinctive state risk pools with three different carriers that offer the lowest Bronze plan in each county leads to very different experiences. It gets even more variant once we take into consideration the age banding effects. We see post subsidy notches when people switch from being in the 40-49 year old bucket and age into the 50-59 year old bucket. We also see how hard the oldest people in the band are hit.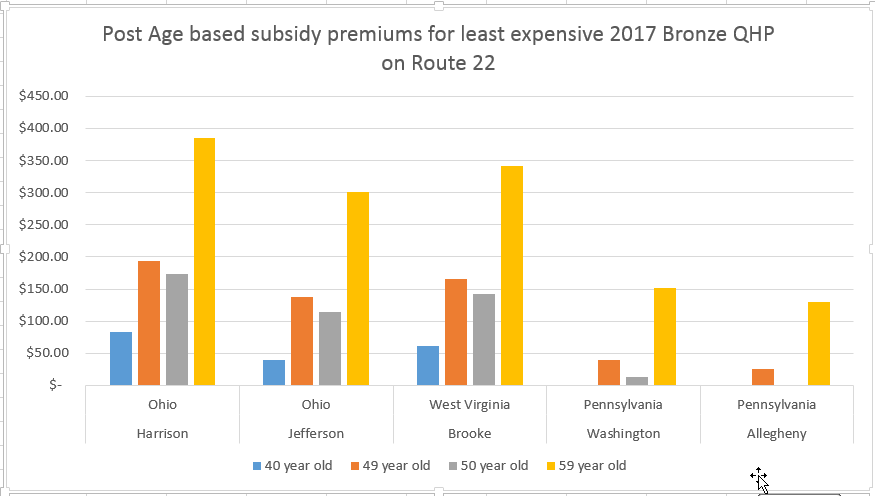 Three seperate carriers with five different tales to tell. Every one has a point of inequity between 49 and 50 years old. Everyone will have a point of inequity between 59 and 60 although I did not show that. This is the data that should be used to support our stories when we talk to Senators in these states.