Likely from the golden commode at the tackily ostentatious throne room at Disgraceland this morning, Trump dropped the following nuggets on Twitter: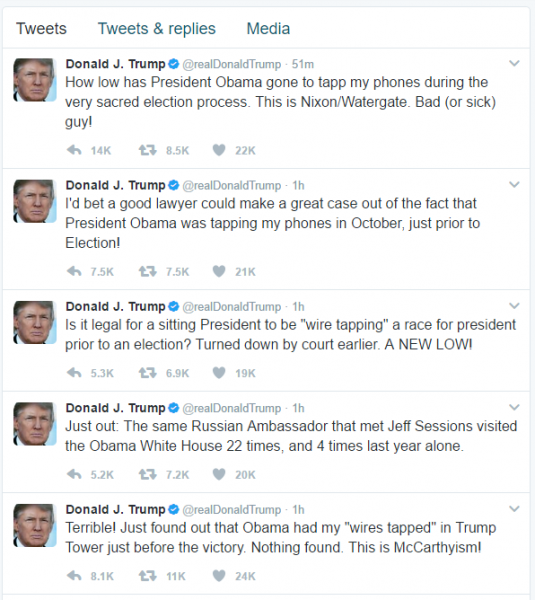 As I've done repeatedly in this nightmarish political cycle, I double-checked to make sure it was actually his account rather than one of the many parodies. The news sites are just now picking it up, so it's apparently legit.
This is a serious charge, and since Trump is a pathological liar, few outside of Cult 45 are going to take his word for it. WTF? Trying and failing to imagine the end game here. What do you think?