One of the classic bullshit Obama-branding exercises was calling the cell phones that had been available to low income households for years "Obamaphones". Certainly this was part of what human cock sleeve Jason Chaffetz was referencing with his comments about someone (poor? blah? brown? – you pick) getting healthcare rather than a new iPhone.
Almost on cue, the owners of what is left of the Nokia brand after Microsoft decimated it have decided to re-release the 3310, which first hit the market in 2000. Anyone who used a cheap burner in the previous decade will recognize it: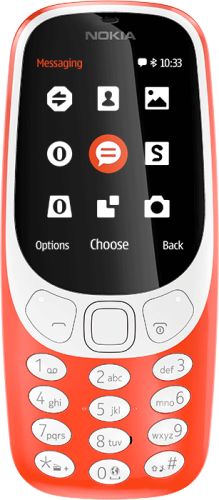 Of course, because it is 17 years later, even this $50 phone has some decent features, so an oleagonous pile of rotten intestines like Chaffetz might judge it as too good for today's chosen target of hate. Still, buying a ChaffetzPhone® instead of an iPhone will give some member of a designated hate group at least $700 to spend on healthcare, which will buy him or her a little more than half of the average emergency room visit ($1,233 in 2013). So give Jason your tired, your poor, your huddled masses, and he will suggest that they buy a ChaffetzPhone® with a few prepaid minutes, then go die quietly, since they still won't be able to afford healthcare.