On the Road is a weekday feature spotlighting reader photo submissions.
From the exotic to the familiar, whether you're traveling or in your own backyard, we would love to see the world through your eyes.
Good Morning All,
This post is for Balloon Juicers who are on the road, travelling, etc. and wish to share notes, links, pictures, stories, etc. from their escapades. As the US mainland begins the end of the Earth day as we measure it, many of us rise to read about our friends and their transient locales.
So, please, speak up and share some of your adventures, observations, and sights as you explore, no matter where you are. By concentrating travel updates here, it's easier for all to keep up-to-date on the adventures of our fellow Commentariat. And it makes finding some travel tips or ideas from 6 months ago so much easier to find…
Have at 'em, and have a safe day of travels!
Should you have any pictures (tasteful, relevant, etc….) you can email them to [email protected] or just use this nifty link to start an email: Start an Email to send a Picture to Post on Balloon Juice
Lots of goodies, after the fold
First, a great picture. I used to recreate right behind(and used to cut through the property occasionally!) where ENIAC was created, right near American University in Washington, D.C. I think I was the only person in  that group who knew some important computer history had happened just a few feet from where we were. Seeing this inside view of such an important part of the evolution of our technology is so utterly cool!
Where it was taken: Outside Boelter Hall 3420, ULCA, Los Angeles, CA
When: March 6, 2017
Commenter nym: BillinGlendaleCA
Other notes or info about the picture: This is the room where the first message was sent on the Internet in 1969.  The refrigerator sized box was one of the first routers built.
Birthplace of the Internet.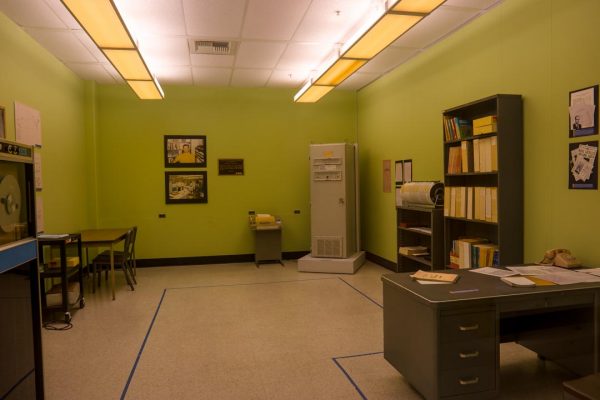 And next from evap
Where it was taken: Aachen, Germany
When: March 4, 2017
Other notes or info about the picture: The first picture is a detail inside the Rathaus (town hall) in Aachen, Germany.  It was Charlemagne's palace back in the day.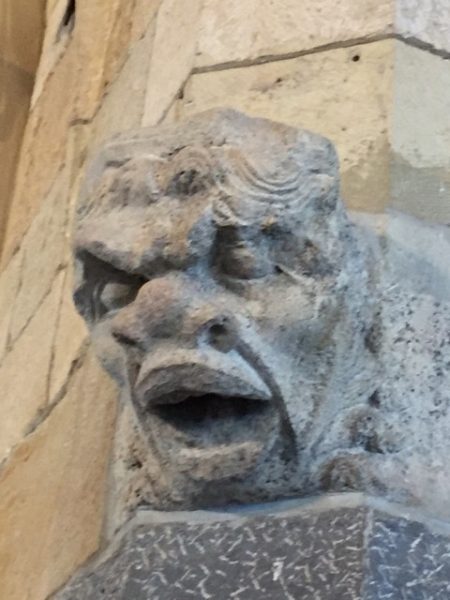 Where: Oberwolfach, Germany
When: March 6, 2017
Other notes:  The second picture was taken from the top of a hill near the conference center where I am staying, in the Black Forest region in Germany. The closed medium-sized town is Strassburg.It's been cold and rainy all the time, so the picture is a bit gloomy.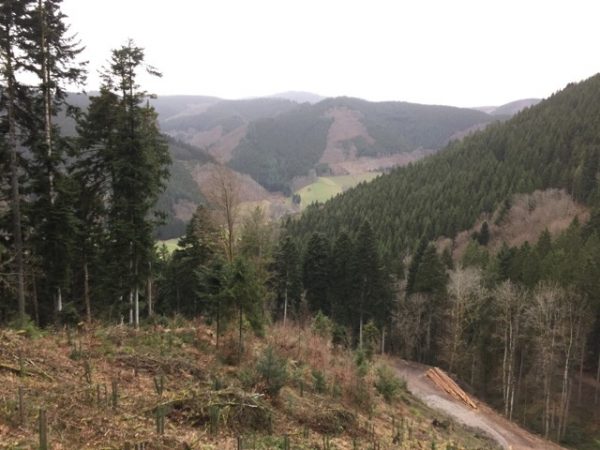 I suspect that, come late summer, those forested hillsides are filled with delicious mushrooms just ripe for the picking!
Thanks evap, travel safely!
And, from wataguy
Where it was taken: Taipei airport
When: 0740 8 March
Other notes or info about the picture: On my way to Cambodia. That's not me in the picture.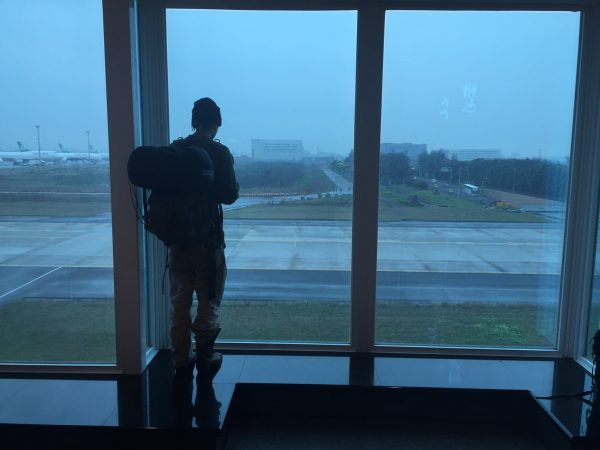 Can't wait to see some pictures from your trip!
And finally for today, from frosty (and yes, lots more coming tomorrow!):
We were on the road for a month and I've got lots of photos of beaches, bikes, and critters, but these are from the most amazing thing we saw.
This was from one of the Ringling Museums in Sarasota. It's a 3,800 SF model of the circus from the 1920's. I was a model maker in my youth (ships in bottles) and I can't believe the detail that went into it. The guy who made it, Howard Tibbals, started in 1963 and he says he's not done yet.
I didn't get pictures of the 55 flatcars, hundreds of circus wagons and horses and everything else he modeled. The crowning touch is that the whole model can be put away in the wagons and flatcars, just like the real thing. Holy cow!!!
The pictures are an overview from the second floor balcony(5th), then a wide shot and close up of the big top(1st and 2nd) and commissary (3rd and 4th). Then finally the one every model maker has to model:  The dog looking at a hydrant (6th).
Hope you like them! It's not Poco, but at least there's a dog!
— frosty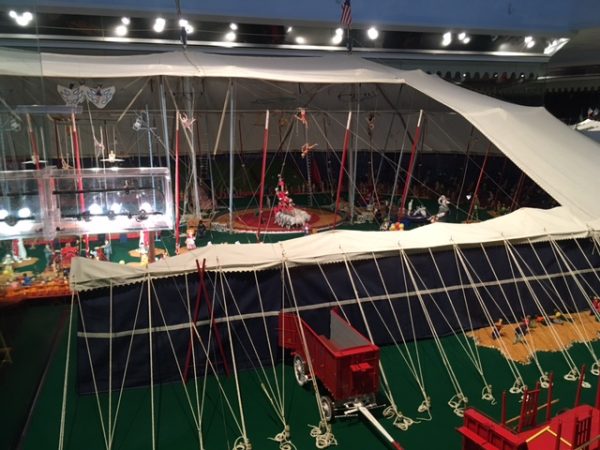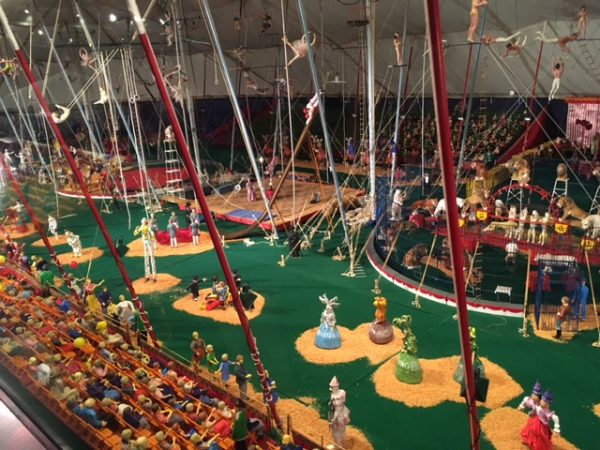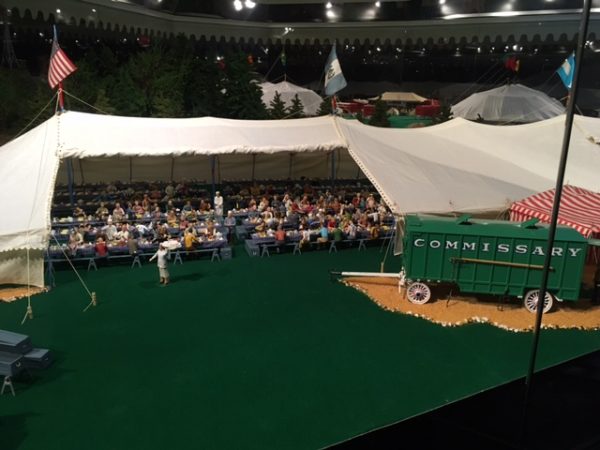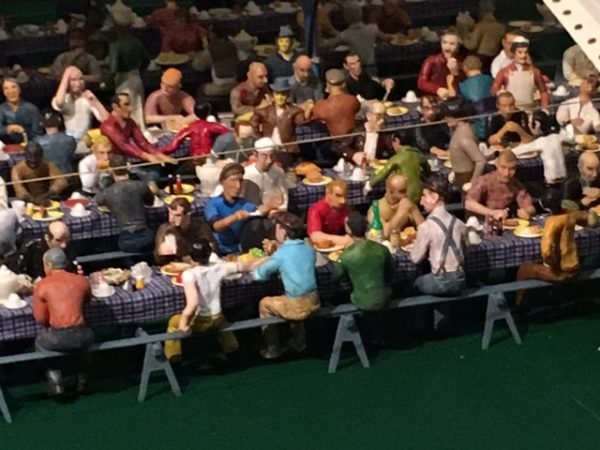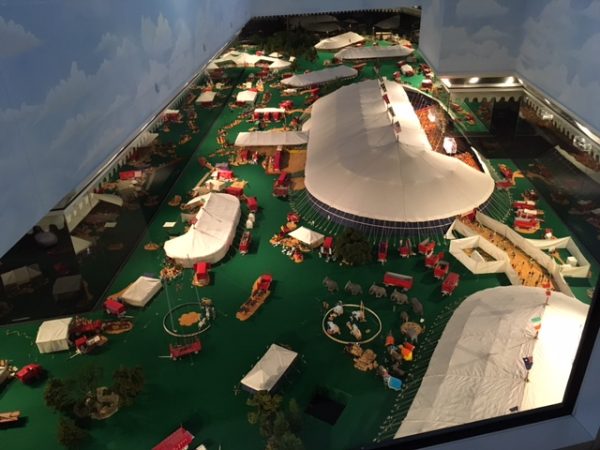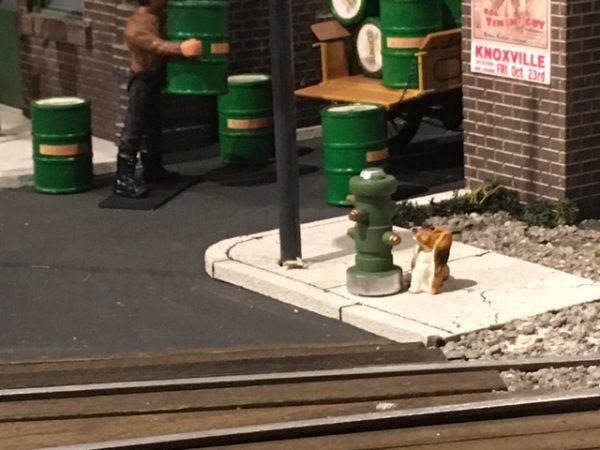 Neat! Sometime I'll have to post some pictures I took of models in a Japanese hotel. Quite amazing work – great photos – thanks for sharing!