Here's a lizard sunning on a painted bamboo: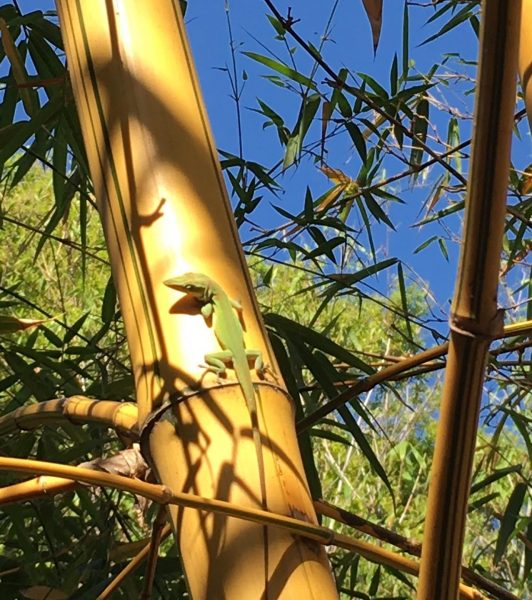 Didn't have my camera handy, so please excuse the poor quality iPhone photo. It's amazing how quickly one becomes a camera snob! Unfortunately, my offspring's entire childhood is documented with crappy phone camera photos. I suppose that'll be her version of my "look at all these crappy Polaroids from the 70s!"
Open thread!
PS: There's actually an existing tag for "Lizard Blogging!" Cole is right; we have too damn many tags!