In the AHCA there is a two year bridge period where the income based subsidies that tie to the second least expensive Silver would be maintained in form. However the bill on page 78 modifies the points at which subsidies attach themselves. The new table is based on income and age. Younger adults get a much better deal than older adults. Below is the age by age attachment point of federal subsidies. This is the expected payment for individuals for the second least expensive Silver as a function of their age and income as measured by the Federal Poverty Level.
It is not confusing at all… not at all.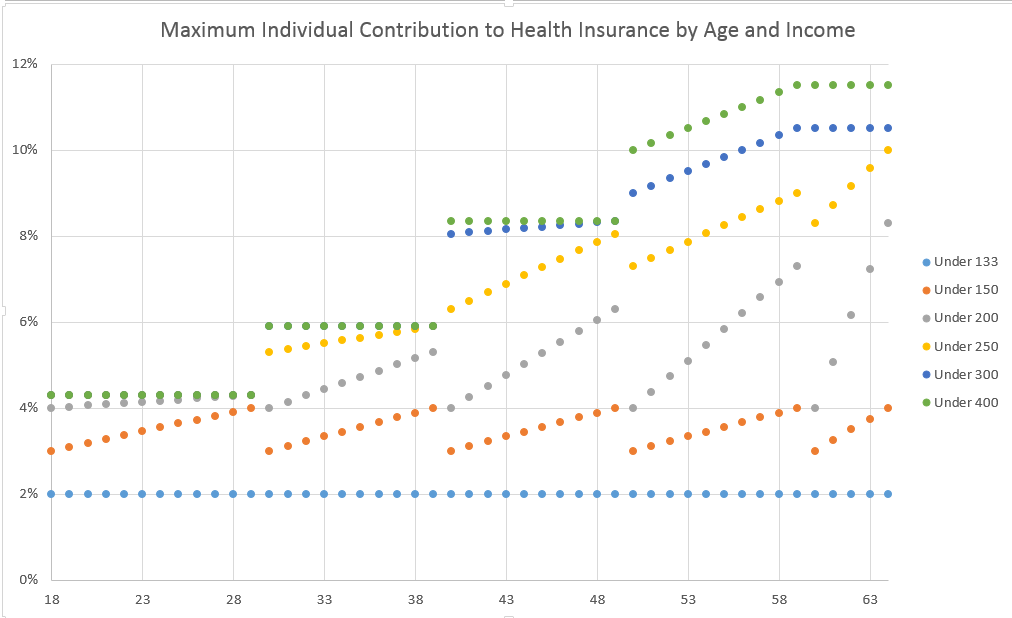 The goal of this plan is to make insurance more expensive for old people and less expensive for young people. And it will do that. I also think the CBO would score this as having minimal net budget impact as increased subsidies for younger people will be counterbalanced by fewer and lower subsidies for older people.