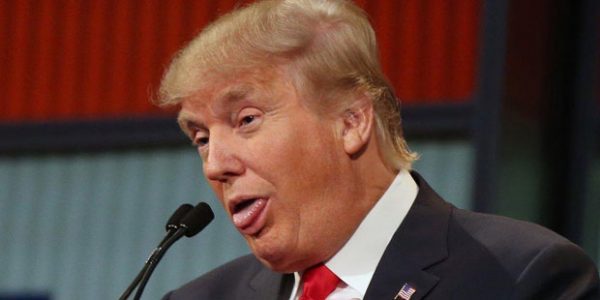 Then, when we had an actual functioning executive branch:
President Barack Obama plans to replace a "batch" of U.S. Attorneys in the next few weeks and more prosecutors thereafter, according to Attorney General Eric Holder.

"I expect that we'll have an announcement in the next couple of weeks with regard to our first batch of U.S attorneys," Holder said Thursday during a House Judiciary Committee hearing which stretched out over most of the day due to breaks for members' votes. "One of the things that we didn't want to do was to disrupt the continuity of the offices and pull people out of positions where we thought there might be a danger that that might have on the continuity–the effectiveness of the offices.But…elections matter–it is our intention to have the U.S. Attorneys that are selected by President Obama in place as quickly as they can."
Now, under Dolt 45:
Attorney General Jeff Sessions has asked for the resignations of 46 US attorneys, igniting anger from officials who say they were given no warning about their dismissals.
The Justice Department announced the firings Friday afternoon, and many prosecutors had not been formally notified or even told before they were fired, according to a law enforcement source. Acting Deputy Attorney General Dana Boente was in the beginning stages of calling each US attorney individually to tell them they had to resign when the DOJ issued a statement.

A law enforcement source charged that "this could not have been handled any worse" because there was little warning. Many prosecutors found out through media reports that they had to resign today.

A Justice Department spokeswoman explained that forced resignations are a matter of course when turning the agency over to a new administration.

"As was the case in prior transitions, many of the United States attorneys nominated by the previous administration already have left the Department of Justice. The attorney general has now asked the remaining 46 presidentially appointed US attorneys to tender their resignations in order to ensure a uniform transition," Justice Department spokesperson Sarah Isgur Flores said.
It is common for administrations to ask holdovers to step down, but what is less common is the abruptness of Friday's announcement. Two sources familiar with the Justice Department tell CNN they were unsure for some time whether such an action would happen and had been looking for some type of announcement — but received radio silence.
It's just a shitshow all the way down:
Preet Bharara, one of the most high-profile federal prosecutors in the country, was fired Saturday after refusing to submit a letter of resignation as part of an ouster of the remaining U.S. attorneys who were holdovers from the Obama administration, according to people familiar with the matter.

"I did not resign," Bharara said on Twitter. "Moments ago I was fired. Being the US Attorney in SDNY will forever be the greatest honor of my professional life."

On Friday, acting deputy attorney general Dana Boente began making calls to 46 prosecutors asking for their resignations. Such requests are a normal part of a transition of power from one administration to another, and about half of the 94 Obama-era U.S. attorneys had already left their jobs.

But Boente's call to Bharara, the U.S. attorney for the Southern District of New York, appears to have left some confusion in its wake, in large part because President Trump met with Bharara soon after the election and had asked him to stay on.

During Friday's call, Bharara asked for clarity about whether the requests for resignations applied to him, given his previous conversation with Trump, and did not immediately get a definitive answer, according to a person familiar with the exchange.
I have no idea how this country is not going to be a smoking ruins in four years.