A familiar argument played out in comments under Doug's "Trump Troubadour" post yesterday. It goes something like this:
1) Story shared about a knucklehead who voted for Trump who's expressing regret after getting reamed by Trump's policies.
2) Commenters express contempt for said knucklehead.
3) Other commenters scold contemptuous commenters, arguing that we need to capture the knucklehead vote / avoid becoming consumed with hatred like Trump knuckleheads.
A couple of things. First, I don't think anyone is saying people who voted for Trump should be barred from ever voting for a Democrat for all eternity. A vote is a vote, even if it's cast by a goddamn dumbass. And I don't think anyone is saying Democratic Party messaging is 100% perfect and should not be tweaked to appeal to a theft-proof majority in swing states — as long as that doesn't entail compromising our equality principles.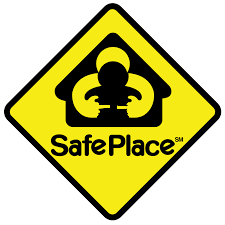 But, many of us are angry as hell and blame the morons who handed a racist, sexist, xenophobic demagogue the keys to the world's most fearsome nuclear arsenal. There's nothing unjust about our anger, if you believe Trump voters possess moral agency. Trump voters committed a terrible act — knowingly empowering a racist, sexist, xenophobic demagogue. They earned our contempt.
As for the notion that harboring ill-will toward shit-for-brains Trump voters makes us morally equivalent to hate-filled Trump assholes, that's a steaming load of horseshit, IMO. A few troll exceptions aside, the folks who comment here overwhelmingly support public policies that benefit people like the idiot Trump Troubadour and his drug-addicted son, whereas Republicans would watch them die in the gutter rather than pay a nickel more in taxes. That's the crucial difference between us and the idiots who voted for Trump, and it's visible from space.
People who struggle to contain their contempt for Trump voters, as I do every single day, should probably not volunteer to conduct bipartisan outreach for the Democratic Party. However, if you're the type who can rise above your anger and sympathize with people who fell for a bigoted con man's shtick, good for you — give yourself an extra pat on the back, and feel free to make your case to those voters with our blessings.
But I don't see a thing in the world wrong with ranting about stupid fucking Trump voters at Balloon Juice. It's not like loads of them are reading this blog and getting scared away from the party because we say mean things about them. And honestly, I find it kinda therapeutic, seeing as how I have to spend so much time biting my tongue around Trump assholes in meat space. So let's call this blog our designated safe space, okay? Rant away!
ETA: This is pretty funny:
The "Boy" from Mar-A-Lago. Tall and orange and rich and tubby . . . pic.twitter.com/fqKrD05Hkr

— RiotWomenn (@riotwomennn) March 19, 2017