On the Road is a weekday feature spotlighting reader photo submissions.
From the exotic to the familiar, whether you're traveling or in your own backyard, we would love to see the world through your eyes.
Good Morning All,
This weekday feature is for Balloon Juicers who are on the road, travelling, etc. and wish to share notes, links, pictures, stories, etc. from their escapades. As the US mainland begins the end of the Earth day as we measure it, many of us rise to read about our friends and their transient locales.
So, please, speak up and share some of your adventures, observations, and sights as you explore, no matter where you are. By concentrating travel updates here, it's easier for all to keep up-to-date on the adventures of our fellow Commentariat. And it makes finding some travel tips or ideas from 6 months ago so much easier to find…
Have at 'em, and have a safe day of travels!
Should you have any pictures (tasteful, relevant, etc….) you can email them to [email protected] or just use this nifty link to start an email: Start an Email to send a Picture to Post on Balloon Juice
Let's go, after the fold!
First up, some wow from from hedgehog the occasional commenter:
Where it was taken:  Jost van Dyke,  British Virgin Islands
When:  December 2016
Other notes or info about the picture:  Leading into the Bubbly Pool at the east end of JvD, on the Atlantic side.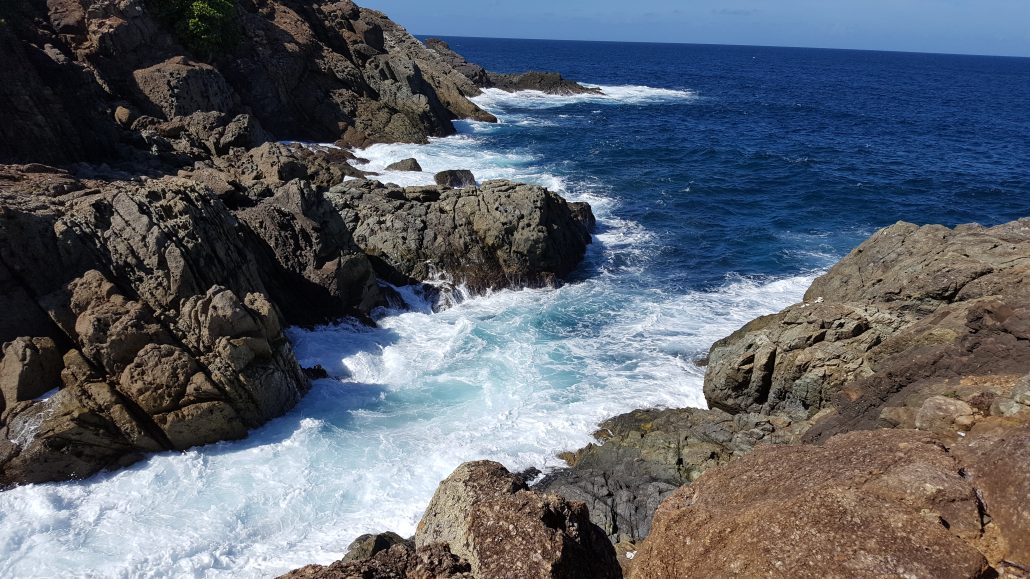 Next up, a bit of the world as seen by Xenos:
Hello, I have been going under the nym "Xenos" on Balloon Juice for some 10
years or so.  I have been living in Luxembourg since 2010, and thought I
would share a couple travel photos.

The first is our village, looking west into a sunset, with the hills where
the proto-Celts lived some 4,000 years ago in the background.
The second is a WWI memorial I recently came across in Lille. It depicts
five men executed for resistance activities by the Kaiser's occupying army,
Each one is based on a historical person, but together represent the
classes of France, each martyred to tyranny.  From left to right, a
stationer (petit bourgeois), a soldier, a laborer, a wealthy wine merchant
(haut bourgeois), and a student.  The four on the left were condemned and
executed together, while the student had been summarily executed some weeks
earlier.  It is a good reminder of what resistance can mean, and should
serve to stiffen our spines a bit given current circumstances.
Many thanks, and do send more! I had the wonderful opportunity to spend 6 weeks with cousins in Belgium in the early 1980's and was very affected by the leftovers from WWI and II that I saw everywhere. Finding an old rifle with bullets, hidden in a garden shed, for example, brought it very close to home for me.   I shudder to think those currents are strong again.
Next up, from Mnemosyne
Where it was taken: Disney's Hollywood Studios, Orlando
When: 3/16/17
Other notes or info about the picture: The outside of the ride is beautiful, but the Tower of Terror is, well, terrifying! It's a combination of haunted house and thrill ride. The Florida one is much larger and more elaborate than the California one, which is being re-branded for Guardians of the Galaxy.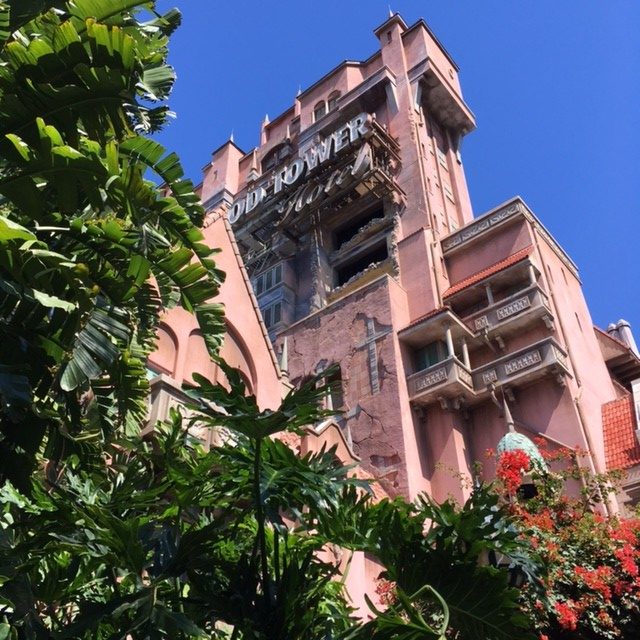 And finally, two (of many more to come!) from Le Comte de Monte Cristo, flag Edmud Dantes:

When – Winding back the clock to April 2010
Where – St Chappelle, Paris
I loved the windows for the color and the light and age – by my recollection, these were from the 13th Century. There had been a long process of restoration by cleaning, and it was about 75% complete. The fun part was how to get there – it is in the Paris courts complex, so tourists had to pass through the metal detectors among the courthouse riffraff.  The great moment I remember as a lawyer was seeing an obvious litigant standing down the steps below the iconic LIBERTE EGALITE FRATERNITE facade, shaking what was obviously some French court document and shouting into a flip phone. It confirmed for me the fact that courthouses are the same everywhere – only the languages and locations change.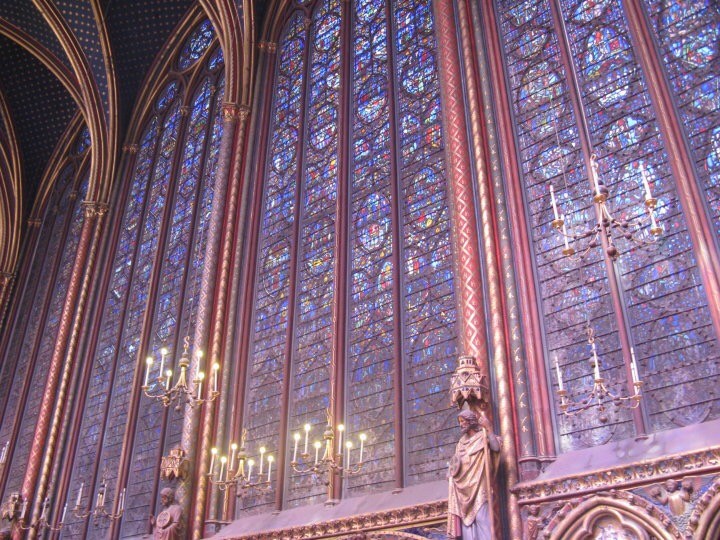 When – from the vault, June 2006
Where – Miami
This is the one time I'll show the folks at BJ all of us. It was a fun little combo trip we sprung on the girls – it was a three day jaunt to Key West, followed by a week on a Windjammer sailboat that wandered the Abacos in the Bahamas.  Not a lot of passengers (under 100), it folded the following year.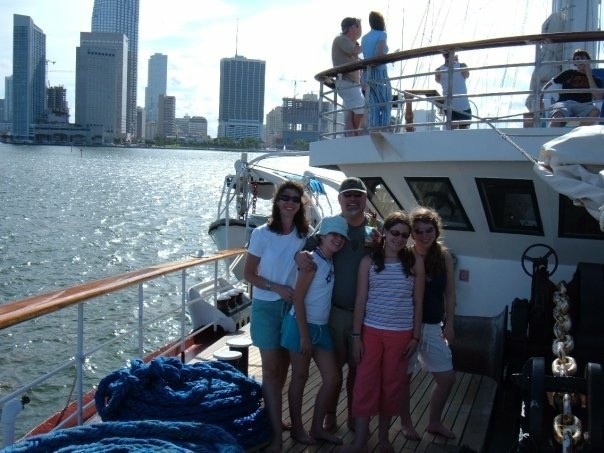 Much more tomorrow from Le Comte de Monte Cristo, flag Edmud Dantes, and many others throughout the rest of the week!
Please keep sending in pictures. I have lots to get me into next week, but after that, who knows?