Megabus was everything I thought it would be and more, and I would use it a helluva lot more if it were around me. Seventeen bucks from Hartford to Boston is a pretty solid deal, the wifi was good, and there were outlets. What more does a man need? I was a little pissed at the old white dude sleeping in my seat and lying about it, but I just sat somewhere else.
I have an exquisite hotel view: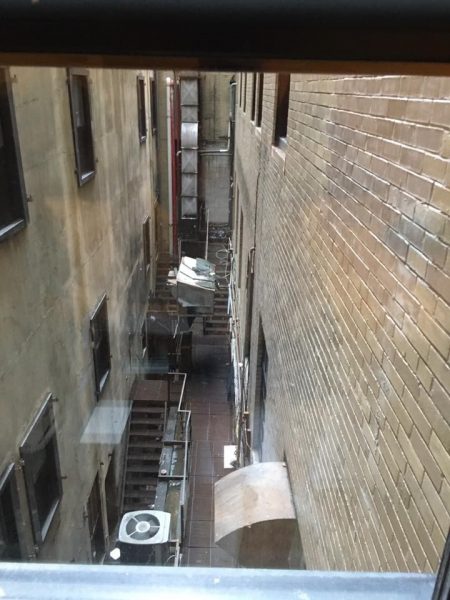 I hope I am not charged extra for that. Walked around for a little bit, and I managed to find a place to eat other than fucking Dunkin Donuts (christ you people in New England and these fucking donut shops), ordered some chowder and fish and chips, and everything on my plate was off-white and bland and tasted similarly. No wonder you people are drunk all the time.
Also, who the fuck serves gourmet ketchup? There is Heinz, and there is shit. Choose accordingly.
I need a nap before I get cranky.