Update: Resolution!
Asgard made it easy:  We've a reservation for 15-20 at 6 p.m. under my name.
Website.  Address:  350 Massachusetts Ave. Parking:  on street or various near-by municipal lots.  (Lot 6 on Bishop Allen is probably the closest muni one.)
Nearest public transport: Red Line T, Central Sq. Station.  Taking John's location as the Greenwich Observatory of our new global map — with the Parker House at one's back, turn left towards Boston Common on Tremont St.  Pick up the Red Line in the Alewife direction at the Park St. Station, on the corner of the Common — Park and Tremont Streets. Three stops to Central Sq. Sit near the rear of the train and take the exit nearest that end.  Asgard is on the corner of Mass. Ave and Sidney street, about 350 yards east (back towards Boston) from the subway stop.
See y'all there
Dear all,
We're meeting up tonight with the Blogfather in attendence, weather be damned.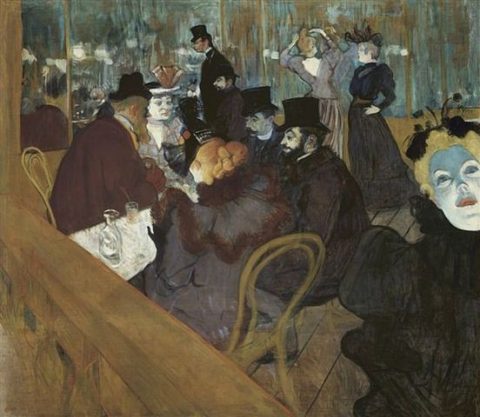 No details have yet been worked out, so here goes:
Unless howls of rage/despair suggest otherwise — 8 p.m. on the time?
Update: per John — timing is 6-9 —which probably makes the venue a little easier, as we'd sneak in ahead of the worst crush at more restaurant-y places.
Location…Been working on that this a.m., with some perplexity.  So a time-limited appeal to the hive mind (and/or those planning to come) seems in order.
Here are the criteria:
Has to be able to handle a party of up to 20 on a (snow-struck) Friday night.
Not disastrous parking.
Decent public transit access. (Pretty much Red Line, in my experience. Demur if you must.)
More or less central.  John's staying downtown, right by the Common, so while there's a reasonable circle of travel, not deep suburbs.
Not terrible:  decent food for those hungry, not too expensive, not pure bar focus given the range of folks that like adult beverages, those that don't etc.  I don't think we're looking at a sit-down dinner thing for the whole gang, but could stand to be corrected.
I've been looking at the Cambridge axis from Kendall Sq. to Harvard Sq. and at some Boston venues — but I'm sufficiently house-bound these days to be a little unsure of some of the more recent options. (For the olds out there — I still miss Cronins.)
So some options:
Dive bar, often with reasonable space betw. Central and Harvard Square:  People's Republik (how not, for this gang). Cons: dive bar, could be crowded, probably too bar like.
Asgard, near Kendal Sq. — bland, generic Irish-ish bar-restaurant, but very spacious.
Russell House Tavern, Harvard Sq. — Friday night problem, but it's a big place and very easy to get to.  Again, nothing special on the food, more a convenience choice.
Mead Hall, Kendall Sq. — great beer list (epic); crowded, loud.  I could show up somewhat early and try to colonize space, but it can be a zoo. (It is spring break at MIT, which might help, but still).
Za in Kendall Sq. — they could accomodate us in a standing/high top area.  Not ideal, and constrained to Za's mostly pizza menu.
In Boston, a BJ tweep has suggested Brandy Pete's, which I don't know; business district joint; parking issues, possible Friday night terrors.
I'm looking at some other stuff, but figured that the jackals may have a much better idea — so vote on the above and/or come up w. something better.  I'll check in on the comments and try to make a consensus or a command decision w/in the hour.
OK?
Yr feckless social secretary.
Image: Henri de Toulouse-Lautrec, At the Moulin Rouge, 1892