This is satire: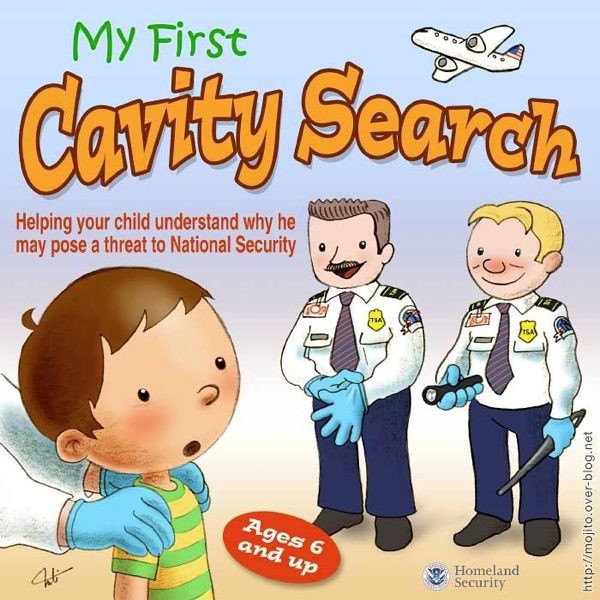 This actually happened:
This child was patted down by a TSA agent for 2 minutes. Don't think that's a long time? Watch until the end. pic.twitter.com/6MG7tRqVsd

— Al Jazeera English (@AJEnglish) March 29, 2017
Well that's not creepy at all…
I have said it before and I'm sure I will say it again: 9-11 caused the US to socio-culturally suffer a mental and emotional breakdown. While lots of Americans have recovered, a not insignificant number of Americans have not.