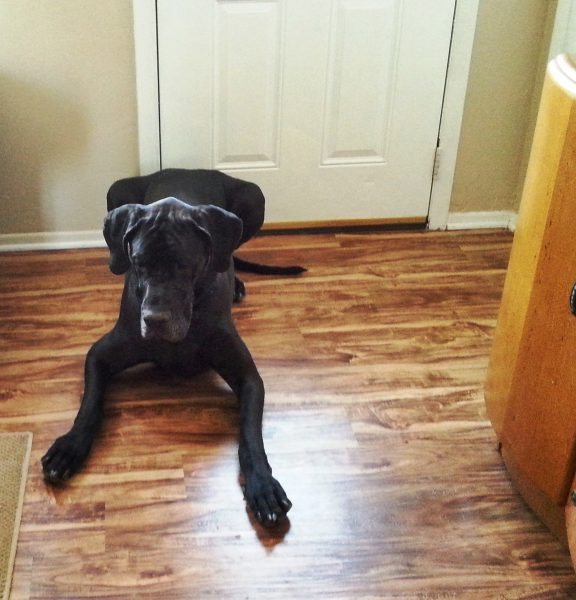 Bixby blocking the door when he realized we were going out to lunch without him.
There will be a Writers Chatting post tomorrow – 12:30/11:30/10:30/9:30. Hope you can pop in. I also am in contact with our favorite Wiley Cash about doing another chat – for sure when his new book comes out, but maybe I can persuade him to pop in before that date.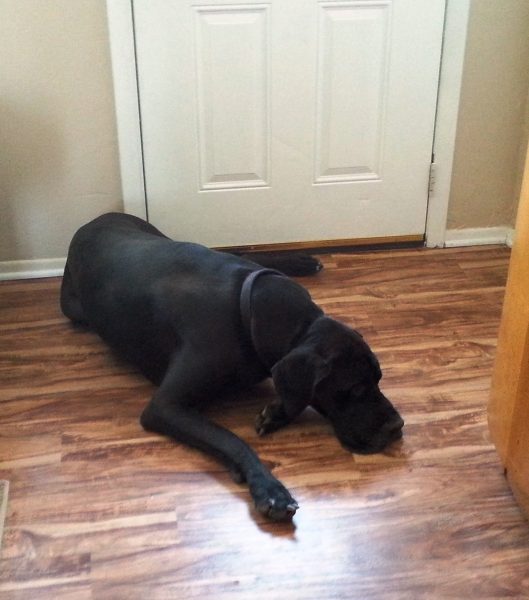 Sad puppeh is sad.
I spent time with LFern's foster puppies on Wednesday (original photos here) and I'm afraid I didn't have a chance to take any photos. Mostly because I spent a great deal of time with 8 snuggly, fluffy puppies sleeping on me. I can't tell you how completely relaxing that was and it was difficult to tear myself away. Lolly, the mom, has really stolen my heart and her adoptive people will surely get much scrutiny from myself and Lfern's entire family. She's a keeper.
They all had a vet visit late this week and I'm waiting to hear how that went. Lolly is horribly thin (think Walter, RIP, thin and still feeding her pups) because she and another mom were locked in an abandoned house with 15 pups. And still, she is the sweetest thing who totally loves people and wants nothing more than to sit in your lap and be rubbed all over.
Just as I was about ready to leave, we decided the weather had cleared enough to bring them all outside and romp around. Which completely killed another 45 minutes with fun. Despite their rough start, these are a smart, social and sweet bunch and will make great pets for some very lucky people.
We are all suspecting that maybe, possibly, the litters got mixed up – most of the pups have some resemblance to Lolly, except two – who look suspiciously like their dad was part Chihuahua. Especially Scout, who I renamed Scooby, because he looks so much like a tiny Scooby-Doo when he's running around on his short Chihuahua legs.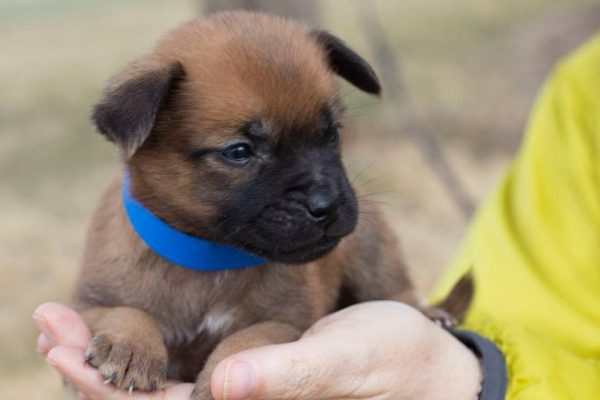 If I have the chance to visit them again before they are placed, promise I'll get photos.
Open thread.