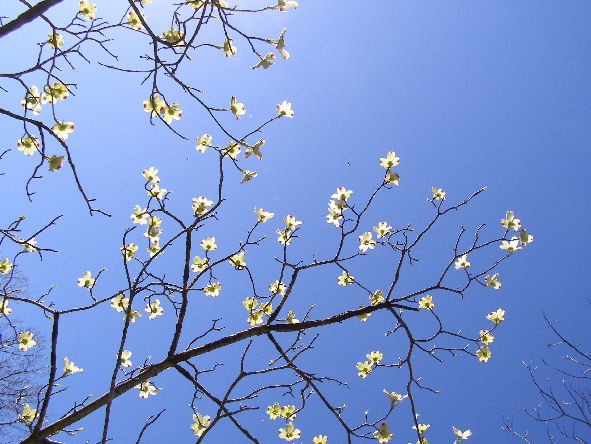 The indefatigable and gifted Ozark Hillbilly, making those of us still in winter-blasted climes jealous:
These are the signs of an early Ozark spring:

Pic #1: Early maple seeds

Pic #2: an early Dogwood blossom.

Pic #3: Forsythia blossoms on the ground.




Pic #4: Mayapples.

Pic #5: Fiddlehead ferns.

Pic #6: Close up fiddlehead ferns.

Pic #7: Flutterby on cherry blossom

At top: Just because I love this photo, dogwood against a clear blue sky
It's particularly bitter because I love dogwoods, but the ones around here have all succumbed to an anthracnose blight.
What's going on in your garden (planning) this week?