I don't know about you, but my day needed some much welcome puppy relief today. So was glad to get a bunch of new photos from my friends and their foster brood.
My heart still belongs to Lolly. She had her checkup last week and besides being extremely underweight, a lot of her teeth are broken from gnawing at wood, wall board and other things while locked in the abandoned house. It looks like she'll be with LFern until she's ready to leave foster care, so I'll get to see her again with any luck. She'll be fully recovered and healthy in no time.
The puppies are all doing well and are 7 weeks old. They are weaned and four have gone on to another foster home so everyone gets lots of personal time in order to help them socialize. I know it was difficult for the Fern family, but important for puppy development, so they were happy to do what was best for them.
Again I couldn't get the pup photos to just copy over here, so you'll have to click here to see all the puppies.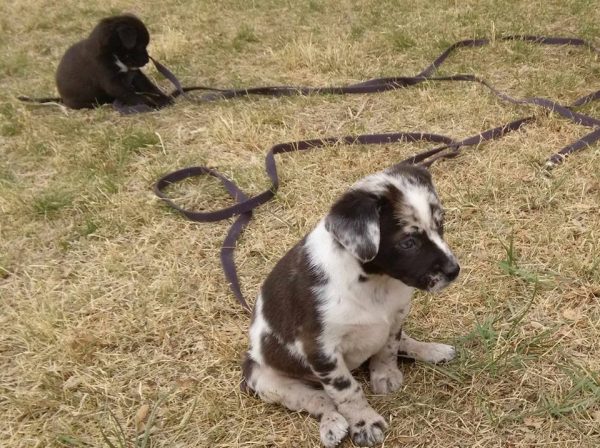 Open thread.