On the Road is a weekday feature spotlighting reader photo submissions.
From the exotic to the familiar, whether you're traveling or in your own backyard, we would love to see the world through your eyes.
Good Morning All,
This weekday feature is for Balloon Juicers who are on the road, travelling, etc. and wish to share notes, links, pictures, stories, etc. from their escapades. As the US mainland begins the end of the Earth day as we measure it, many of us rise to read about our friends and their transient locales.
So, please, speak up and share some of your adventures, observations, and sights as you explore, no matter where you are. By concentrating travel updates here, it's easier for all to keep up-to-date on the adventures of our fellow Commentariat. And it makes finding some travel tips or ideas from 6 months ago so much easier to find…
Have at 'em, and have a safe day of travels!
Should you have any pictures (tasteful, relevant, etc….) you can email them to [email protected] or just use this nifty link to start an email: Start an Email to send a Picture to Post on Balloon Juice
After the fold, more from Le Comte de Monte Cristo fka Edmund Dantes!
When – April 2001
Where- Green House, Philipsburg, St Martin

This one always irritates the hell out of troublesome middle daughter, which is why I post it. We'd actually taken the kids out of school and did a long Spring Break (10 days), staying on the tamer side of Orient Beach on the French side (European guests were scandalized that we were "allowed" to take the kids out of school – my response was "we're doing it, and not accepting any school discipline-and it worked like a charm").

On the funny side, first time down on the beach, they said "Mom, dad – so many of these people are naked!" My response – "they're French – they do that." Their reply – "Oh. Can we play in the water now?"

Another beach day, a warning shot over my bow came like this:

Scene: Kids in water, wife and I are on chaises under a huge umbrella, frosty blender drinks in hand. It is about 11 am. All is right with my world, when I hear the frightening rumble of the blast doors of an ICBM silo open in preparation for imminent launch.

Wife-"Do you see that girl?"
Me (in a desperate and futile act of self preservation) – "What girl?"
Her- "You and every man on this beach know damn well what girl"
Me-"Oh, the one about 20 feet on my right, French, early 20s, tall, goes about a buck 20, or a buck 30 tops, naked, toned, perfect tan all over, zero body hair, clearly buzzed on that great looking bottle of wine she's drinking and having a great damned time? Can't say as I noticed her at all."
Her – "I don't know who I hate more – her or you".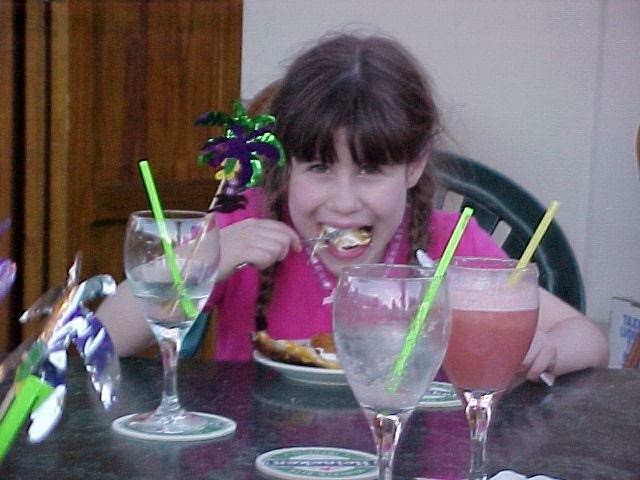 When – April 2005
Where- Chacchoben Ruin, Mexico, near Belize border, approx 2 hours from Mahahual

At the time, this was a relatively new archaeological find, although the local Mayans had continued using some areas (like some benches in an amphitheater with a stone altar) secretly in a mostly forgotten ceremonial way. Teams had spent a few recent years clearing away jungle and dirt when they realized the extent of the place.

I thought it was cool.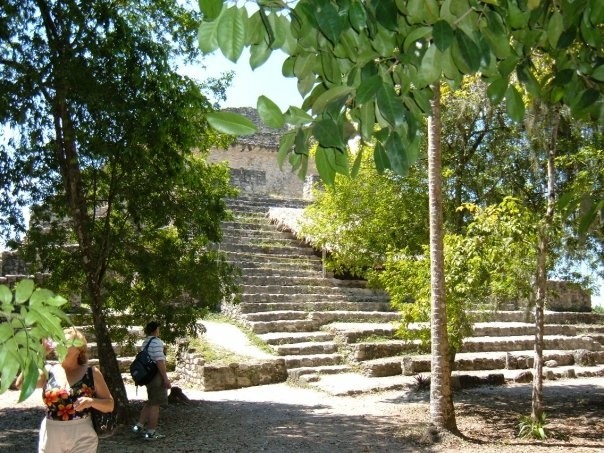 When – December 2008
Where – Punta Sur, Isla Mujeres, Quintana Roo MX

This was a family Christmas trip. I always love wild ocean points. This park is the easternmost spot in Mexico, and the Mayans built a small temple on the promontory on the right, just out of range.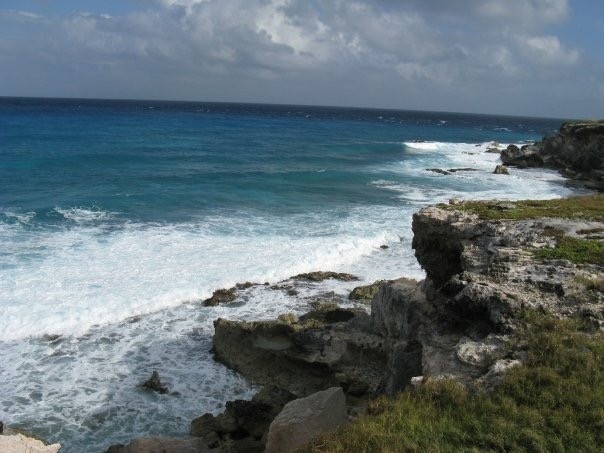 When- July 2008
Where – Corcovado State Park, Costa Rica

These were large parrots in the wild – there were several that day. There was heavy foliage (it was a rain forest, which meant monkeys, bad snakes, crocs, jaguars, awful spiders, bad frogs, leaf cutter ants  – lots of things to kill, poison or annoy).

They were pretty camera shy, and I was really lucky to get them being fairly still. I got photos of sloths, too, but they turned at as brown lumps in the canopy, moving like sloths.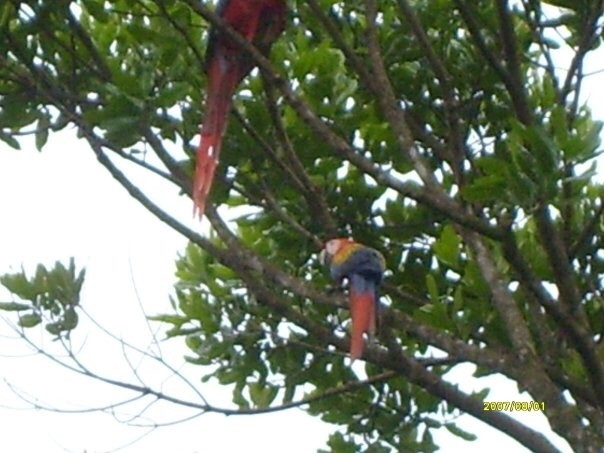 When – August 2007
Where- Manuel Antonio Park, Quepos, Costa Rica

I liked the remoteness of this.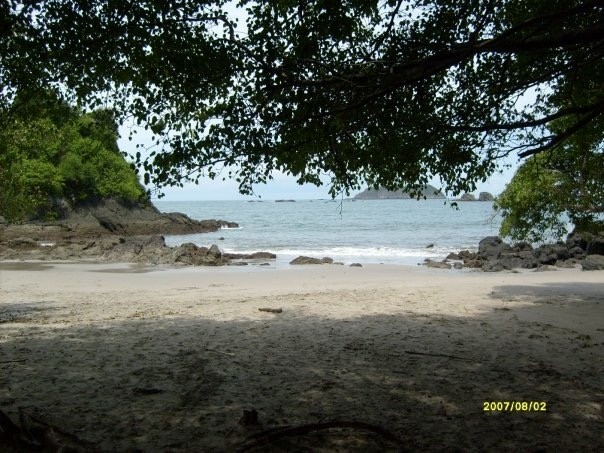 When – August 2007
Where – Manuel Antonio Park, Quepos, Costa Rica

This little shit had a nice scam going. He hung around the beach where people swam.

One young Costa Rican woman was asleep face down on a blanket, next to her daypack. I spotted this little dude as he hopped off a low tree and quietly ran to her pack. He unzipped it in a split second, reached in and snatched a bag of chips before leaving into the tree and shrieking at everybody to keep away from him and his chips. He opened it up, munched away and looked for his next victim.

He was pretty damned gangster.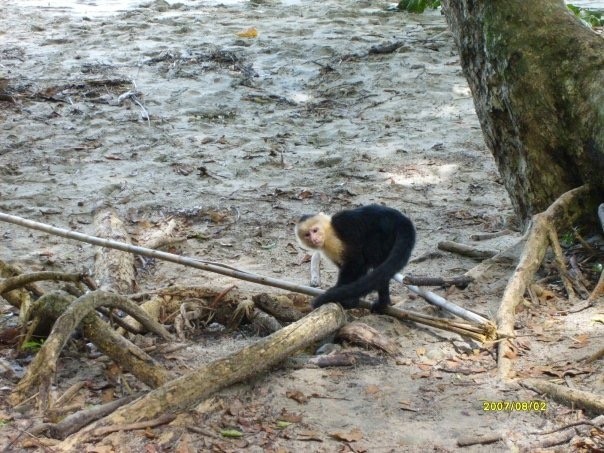 Wow. Such great shots – thank you! And the good news, folks, is that there's a bunch more for tomorrow!
Have a great day, and do send in your pictures, travelling or at home. We all grow from sharing them.