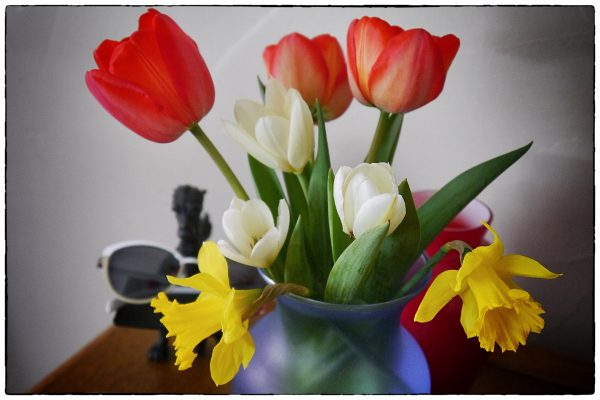 Looks like we are on our own today. I rescued these flowers just before the snow last week. I have a new vase full that I rescued today from the backyard. Not safe from the galloping hooves of my beasts I'm afraid.
Finally finished up the front yard and it's all ready for planting – which will have to wait until after Mother's Day in this zone. Now on to the backyard….which needs some major improvements to make it dog safe and section off part for my vegetable garden.
What's on your plate today? Open thread.
(ETA: Because I know someone with sharp eyes will ask, yes that is a wrought iron dragon guarding my sunglasses)