To follow up on DougJ's post below (and to tread on Alan ADAM* Silverman's turf):  American forces dropped a GBU-43/B bomb on a target identified as an underground ISIS complex.  The weapon, officially named the "Massive Ordnance Air Blast," or MOAB, has the probably obvious nickname:  the Mother Of All Bombs.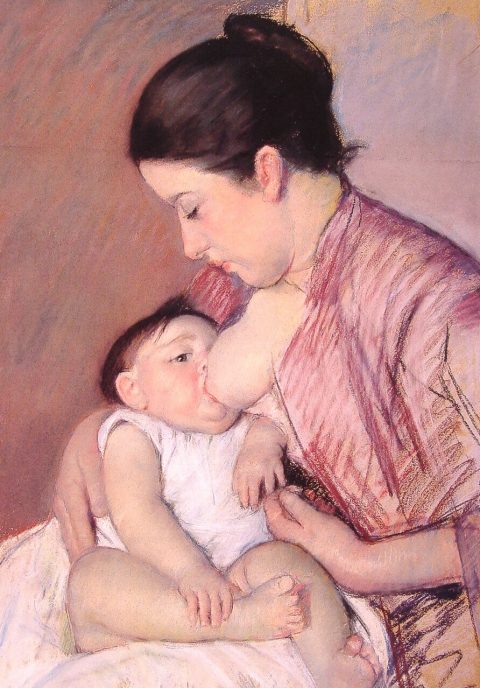 It's a no-doubt ginormous creation, with an effective yield of eleven tons of TNT.  It's so large it is delivered by a variant of a cargo plane, the C130, and not the kind of aircraft more commonly used to deliver battlefield weapons.
A MOAB is not the ultimate bunker-buster, those weapons designed to penetrate well-hardened targets (silos, etc.) For our Vietnam vets, the analogous ordnance is BLU 82B "Daisy Cutter."  In the open defense literature, the MOAB is at least in part a psychological weapon and in part a clear-the-ground device.  How useful it actually is against a cave complex is unclear, as this description suggests:
The weapon is expected to produce a tremendous explosion that would be effective against hard-target entrances, soft-to-medium surface targets, and for anti-personnel purposes. Because of the size of the explosion, it is also effective at LZ clearance and mine and beach obstacle clearance. Injury or death to persons will be primarily caused by blast or fragmentation. It is expected that the weapon will have a substantial psychological effect on those who witness its use. The massive weapon provides a capability to perform psychological operations, attack large area targets, or hold at-risk threats hidden within tunnels or caves.
There's at least pretty good reason to believe that the use — its the first combat deployment ever  — was intended to send a message:
The strike comes just days after a Special Forces soldier was killed in Nangarhar province. Staff Sgt. Mark De Alencar, of 7th Special Forces Group, was killed Saturday by enemy small arms fire while his unit was conducting counter-ISIS operations, according to the Defense Department.

The fact that the U.S. dropped the MOAB in the same province where De Alencar was killed is probably not a coincidence, said Bill Roggio, of the Foundation for Defense of Democracies.

"There might have been a degree of payback here as well," Roggio told Military Times. "There's certainly nothing wrong with that, especially if you're killing your enemy."
Whatever your response to that aspect of war, here's the thing.  As Emily Tankin and Paul McLeary
write in Foreign Policy
, the use of the MOAB is one facet of the broader escalation of US military action across the Middle East and central Asia:
The news came the same day as a report that a coalition airstrike in Syria

mistakenly

killed 18 fighters backed by the United States.
The U.S. statement also said, "U.S. Forces took every precaution to avoid civilian casualties with this strike." The U.S. military is reportedly currently assessing the damage from the bomb.

The strike in Afghanistan is part of a huge increase in the American air war in Afghanistan that started under the Obama administration, but has increased even more sharply under President Donald Trump. In the first three months of 2017, American planes have dropped over 450 bombs on targets in Afghanistan, compared to about 1,300 for all of 2016, according to U.S. Air Force statistics. The number of strikes in the first two months of the Trump administration more than doubled the number taken in the same time period under the Obama administration.
The FP journalists note that US military leaders "long bristled at the control the Obama administration exercised over small troop movements and sometimes individual targets."  Donald Trump — and this is one promise he's kept — seems to have unleashed  those commanders.  The result?
Well, it seems to me that the question isn't whether der Trumpenführer will lead us into war.  It is, rather, how quickly the war that's already bubbling will become recognized as such by the media, and the American people.
As for war aims? That's the kicker, isn't it.  Multi-ton bombs are headline-grabbers.  How effective they are, really, at counter-terrorism is, to my deeply un-expert mind…"unclear" is how I'll put it.  The current spate of bombing and micro-deployments looks like a purely ad hoc approach to whatever our tactical or strategic goals might be in Syria, Iraq and, still, Afghanistan.  If there's a logic — and I genuinely hope there is — it sure isn't apparent to this citizen, in whose name (along w. 312 million of my closest friends) these small wars are being fought.
Over to y'all.
Image: Mary Cassatt, Maternité, 1890.
*type in haste, repent at leisure.