Here's a photo shared by faithful reader "cope," who reports it was taken during a rafting trip on the Colorado River between Grand Junction, Colorado and Moab, Utah: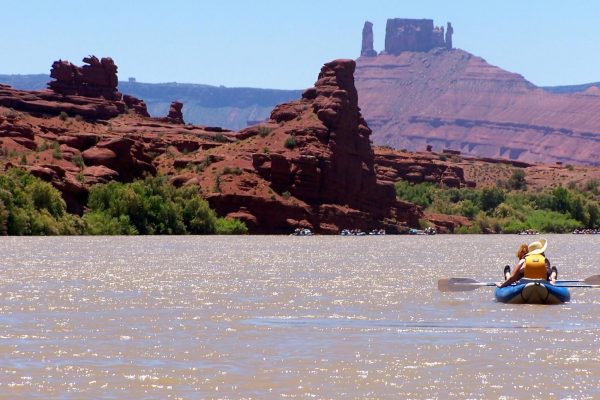 Cope says: "For the observant, there is a formation in the cliffs in the foreground known as Scooby-Doo Rock. See him?"
I don't see him! If you see Scooby, please share his precise location in the photo in comments.
Otherwise, open thread!
PS: We're watching the rebooted MST3K on Netflix. If you're a fan of the original series, check it out!