Well, this year's butter lamb* was a bit more…bovine than I intended: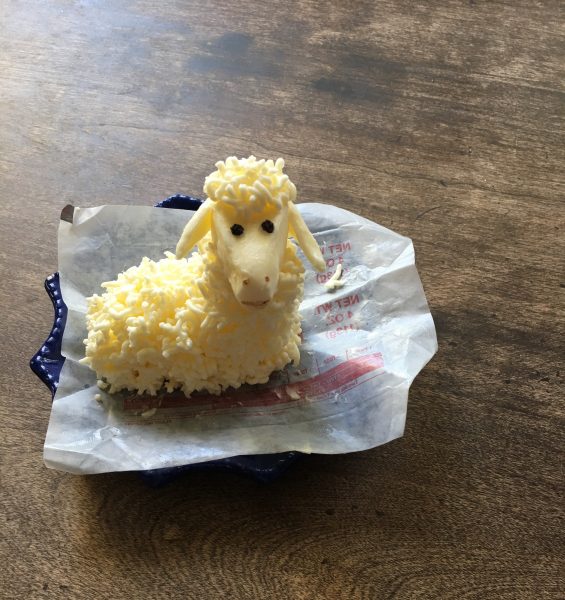 I considered some reconstructive surgery, but my husband said it's FINE, and in a few hours, it'll be hacked to bits and consumed on pieces of rye bread anyway, so quit obsessing! (He was right.)
This is our first Easter without the kiddo living at home, but I made an Easter basket anyway, which we delivered to her on the way to the in-laws' Easter feast. (Poor kiddo had to work, so she couldn't come with us.)
My husband scoffed at my insistence on doing an Easter basket for an adult child, but as he knows, my mom delivered Easter baskets to her kids until we were well into our 40s.
Happy Easter to all who celebrate it!
*If you're wondering what the hell a "butter lamb" is, there's a good primer here. I had no clue either until I married into a Polish-American family from Buffalo 20 years ago and started spending Easter with my snowbird in-laws.
My sister-in-law used to bring a store-bought butter lamb down to Florida in a cooler for Easter every year. Then one year, she couldn't make it down, and since they don't sell butter lambs in Florida, I made one so that year's feast table wouldn't be bereft of the traditional symbol. It's been my job ever since.