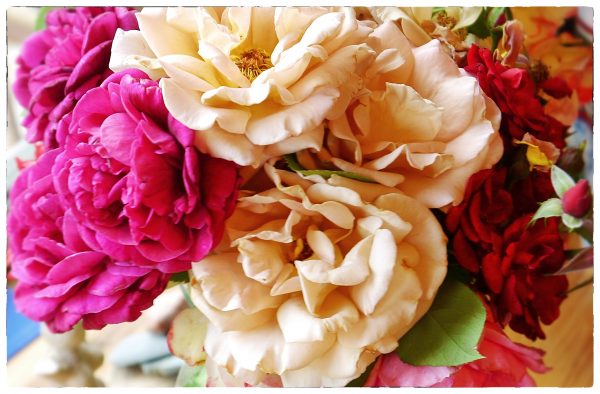 I spent most of yesterday transplanting roses from the backyard (where nothing is safe!) to the front yard. These roses are from my friend's garden and I'm looking forward to making my own bouquets this summer. I have an unbelievable variety and many, many plants.
For today's writing thread, I'm digging into my email basket and highlighting a nice piece from WereBear on creating a web presence to promote yourself.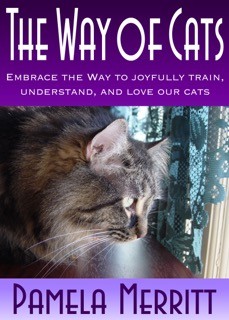 From WereBear:
You've written a wonderful book. Now what? That was the position I was in when I listened to all the friends who urged me to "write a book" about the cat insights I had developed through years of running an amateur cat rescue. So I did.

I could not get an agent or publisher. Angry and exasperated at the process, I took it to the virtual streets. I started my own website, Way of Cats, with blog posts based on everything I had organized and crafted into the book. Was the publishing industry right, or was I right? 

Turned out, I was. My blog became rather popular, and now (with delays from health issues slowing me down) I am polishing up that book with everything I learned from running the blog. Now that I have a fan base to sell it to, I no longer care about getting an agent or a publisher.

Self-publishing is really self-promotion. It is totally do-able thanks to the Internet, the Amazon Kindle system, and cooperatives like Smashwords. There's even an inexpensive online shopping cart service like E-junkie, where I sold my first cat care manual, Cat 911, as a downloadable PDF with the purchaser's email address embedded in it to discourage piracy.

How is it done? Like we say in the online marketing biz: the key is content. Generally, you want a website with a blog component. The rest of the website handles your domain, gives you an official email address, and offers pages about you, your qualifications, contact page, etc.

For non-fiction, you are informing, guiding, and problem solving. My blog posts appeared a few times a week on different aspects of cat care, training, and understanding. Search engines look for consistency of subject and timely updating. I share these on social media; Facebook (almost 20k followers,) Twitter (over 500,) and sometimes Instagram and Tumblr (I still have limited energy.)
Except for a few boosted posts on Facebook, this has been entirely organic; word of mouth and being high up in the search engine results. In my case, I write about subjects those general cat websites tend to gloss over. I've got more material on my blog about dealing with cat grief, cat conflicts, and understanding cat mental trauma than any other site on the web, and with a lot more specific advice. For instance, I just googled "why did my cat pee in my shoes" and bang! I am the top result.

For fiction, you are not solving problems. You are offering a reading experience. So it is important to hang out with other readers and writers of the genre, so they get to know you and your work. Fan fiction sites are one way to get your samples out. Offer short pieces to other bloggers. Join an online writer's group and reference your website in your online signature. Live Journal used to be the platform of choice for such writing; there were online communities for poetry and genres. Back when there was a market for short fiction, you would write short stories, build a magazine following, then write novels. Now, there are online versions.

The idea is to offer free content, create a fanbase, and then package your work into different formats for sale. People can read my blog for free; but if they want it all laid out in a book, or audiobook, it will be purchased. I also offer video calls as a consultant for tough cat problems.

Of course, there's tons more to it. I am fortunate that I have always worked in IT; adding plugins, setting up cacheing and spam filters, and troubleshooting my WordPress installation with an FTP program; I can do these things. But that only became important and demanding the more popular the website became.
And, like they say in Brooklyn: you should have such problems!
What have you written since we last met? What obstacles are you facing? And finally, who has some good news for us?
Get to chatting…