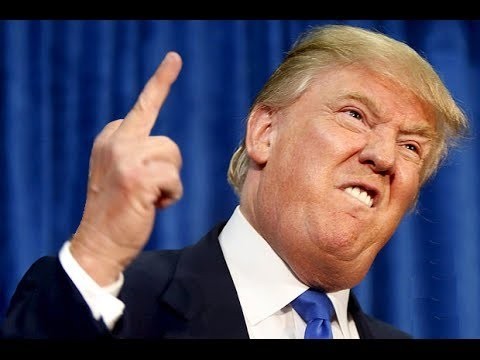 When you go to the polls in the fall of 2018, if your incumbent is a Republican congressmen, here is what you now know what they do and don't care about:
1.) They don't actually care about reading a bill:
Hours before a scheduled vote on a Republican bill that would repeal and replace major parts of Obamacare, a GOP congressman suggested that neither he — nor anyone else — has actually read the entire bill.

But Rep. Thomas Garrett of Virginia said his "staff" had read all of the parts of the bill — which he plans to vote for.

"Oh, gosh," Garrett said on MSNBC on Thursday morning when asked if he has read the entire text of the GOP's American Health Care Act.

"Let's put it this way: People in my office have read all parts of the bill."

"I don't think any individual has read the whole bill," Garrett said. "That's why we have staff."
That "read the bill" bullshit is for when there is a blah President and a Democratic majority.
@Johngcole You mean this, from p.33 of last year's GOP Pledge To America? pic.twitter.com/e8IJgVLPHo

— Hadabeer Scootin' (@jprestonian) May 4, 2017
2.) They don't care about what is actually IN the bill or what it will do. Quite simply, they don't know what is in the bill they just voted for:
In March 2010, in the hours before the final vote to pass Obamacare, John Boehner, then the top Republican in the House, gave a fiery speech denouncing not only the soon-to-be-law, but the process that had led to the vote.

"Look at how this bill was written," he said. "Can you say it was done openly? With transparency and accountability? Without backroom deals struck behind closed doors hidden from the people? Hell no you can't."

All of these questions could now be asked of the GOP's bill to rewrite Obamacare. And the answer to every one of them would be the same as the one Boehner gave seven years ago: Hell no.

Republicans are preparing to vote on a health care bill today that is even less transparent and accountable than Obamacare, on a rushed vote that was negotiated almost entirely via backroom deals.

The House is expected to vote on the American Health Care Act (AHCA), sometime today. But Republicans, by their own accounts, have no idea what it will do.

The bill itself was only finalized last night, with the addition of an amendment by Fred Upton that would provide an additional $8 billion to fund state high risk pools.
THAT'S GLIBERTARIAN PARADISE REASON MAGAZINE POINTING THAT OUT.
3.) They don't care about people with pre-existing conditions or the elderly.
4.) They don't care about the opiod crisis.
5.) They sure as fuck do not care about the budget or the deficit, since the last version of the bill was a budget buster and this one doesn't even have a CBO score.
On the other hand, they do care about their donors, and they do care about themselves. Their health care will remain gold plated.
You should plan to vote accordingly.