It's a lovely day here in West Central Florida — sunny, breezy and 72 degrees. Last week, temps hit the 90s, so I didn't think we'd see beautiful weather like this again until September. Happy to have been wrong.
I'm a bit cranky because I have to work on such a gorgeous day, but I dragged the old laptop to the tiki bar, so it's all good. Here's a photo of my spoonbill friend who resides on a nearby golf course: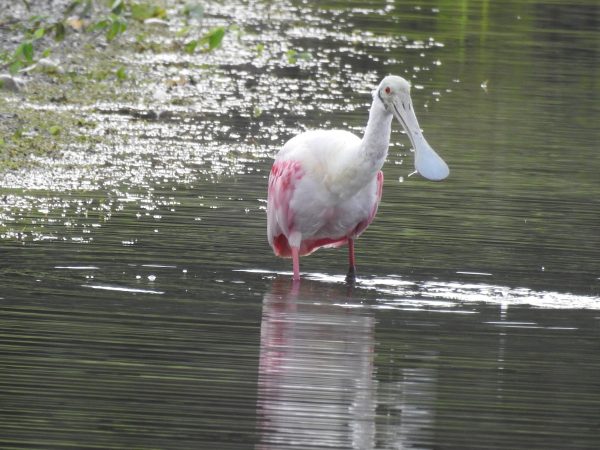 Aren't they just the weirdest looking things? My daughter says I ruined spoonbills for her with my new camera because "they're so ugly up close." She's wrong, IMO; they are magnificent, yes, even their Rubbermaid-looking bills, freaky red eyes and bizarre nostrils and ear-holes.
As I've reiterated ad nauseam in this space, nature is my solace in troubled times such as these. Books too. And food. And booze. Care to share your coping mechanisms? Or discuss other things. Open thread!