On the Road is a weekday feature spotlighting reader photo submissions.
From the exotic to the familiar, whether you're traveling or in your own backyard, we would love to see the world through your eyes.
Good Morning All,
This weekday feature is for Balloon Juicers who are on the road, travelling, etc. and wish to share notes, links, pictures, stories, etc. from their escapades. As the US mainland begins the end of the Earth day as we measure it, many of us rise to read about our friends and their transient locales.
So, please, speak up and share some of your adventures, observations, and sights as you explore, no matter where you are. By concentrating travel updates here, it's easier for all to keep up-to-date on the adventures of our fellow Commentariat. And it makes finding some travel tips or ideas from 6 months ago so much easier to find…
Have at 'em, and have a safe day of travels!
Should you have any pictures (tasteful, relevant, etc….) you can email them to [email protected] or just use this nifty link to start an email: Start an Email to send a Picture to Post on Balloon Juice
We have Poco!
Another from quinerly:
Certainly nothing exotic. Poco looking out the window of the house I grew up in in Pitt County, NC. He watches his "mother" all day packing, sorting, organizing….50 plus years of her memories and at least 5 generations of "stuff." His mom took a break to watch him. Poco is an ex inner city street dog from the mean streets of St. Louis and there is a lot of nature out front in rural NC. "Luckiest ex street dog EVER."
A little set from me:
From Madam Butterfly Monday night at the Washington National Opera at Kennedy Center, in Washington, D.C.

It was truly fantastic in so many ways. As a big fan of set design, costumes, materials and fabric, and as a huge fan of Japanese takes on these things, I loved the production beyond words. And the topper was that the designer had some of his art – head sculptures that I forget the details of – on display. The designs on the surfaces of the heads was the same style/type as the kimonos on the curtain, and as many of the costumes that women wore. God I love silk! The heads remind me of one of the neatest museums I've been to, the Hakone Open-Air Sculpture Museum. Should you ever be in the Tokyo region, DO NOT MISS IT. Sometime soon, I'll share some photos from trips there to show you what I'm talking about.

First, the view from my (fantastic!) seat. This was the curtain that was used and the horizontal lines were used and transformed so many different times and ways. The set was fantastic, simple, and perfect. The video tech was a great enhancement and a series of drawn art during a musical interlude was powerful. The tenor will be a big star if he plays his cards right – he had the whole package. And the Albanian soprano – WOW!

One interesting note – the singer playing Suzuki had a bad case of DC allergies, so although she acted the part, it was sung by a rising star in the Young Artists program who was at the side of the stage, reading the music to get it right.  She had prepared the role for a different production from the Young Artists for next week, but it was slightly different, so she had to read along to ensure she synced up with…the opera  LIP SYNCER! It was great both the acting and the fill-in singing were just divine. The Young Artist will be a huge star – she too has it all and this was the third time I've seen her this season, and each time she's owned it. I can't wait to see and hear how she matures!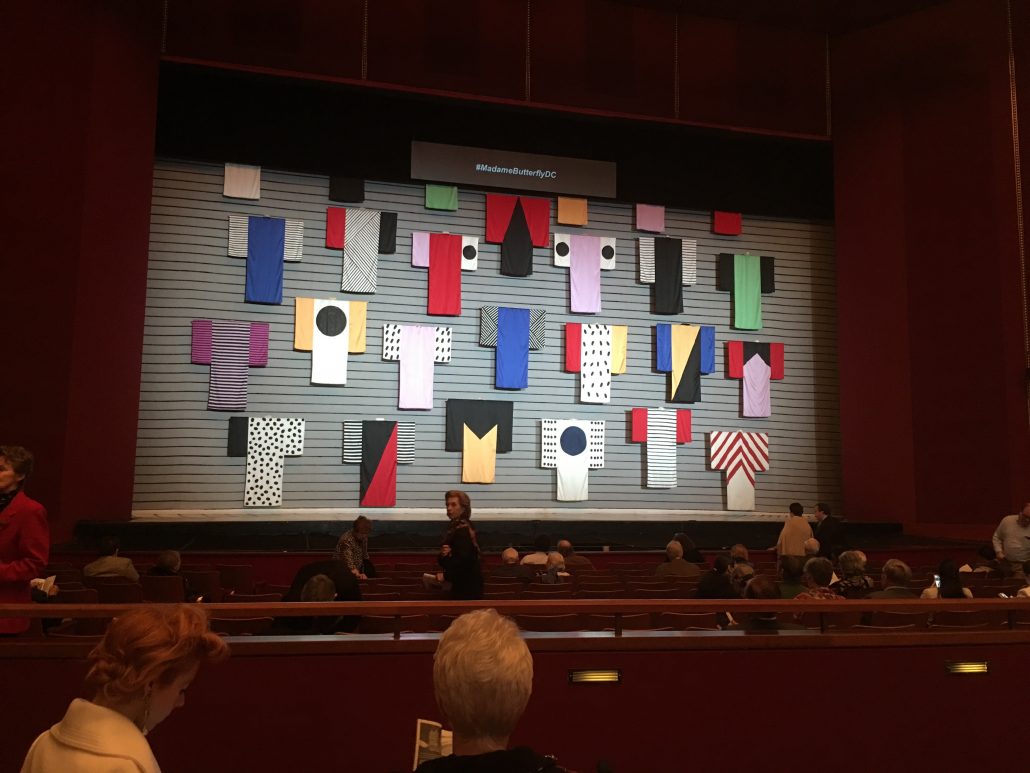 And now three shots of the "heads" that were displayed in the Hall of Nations in Kennedy Center: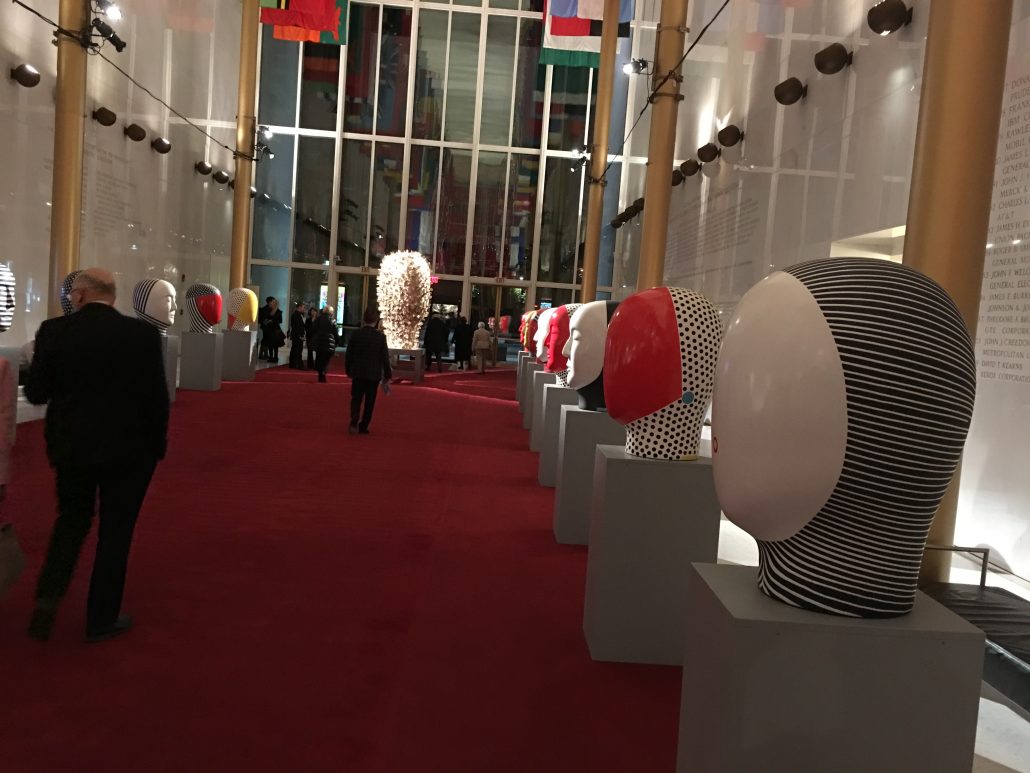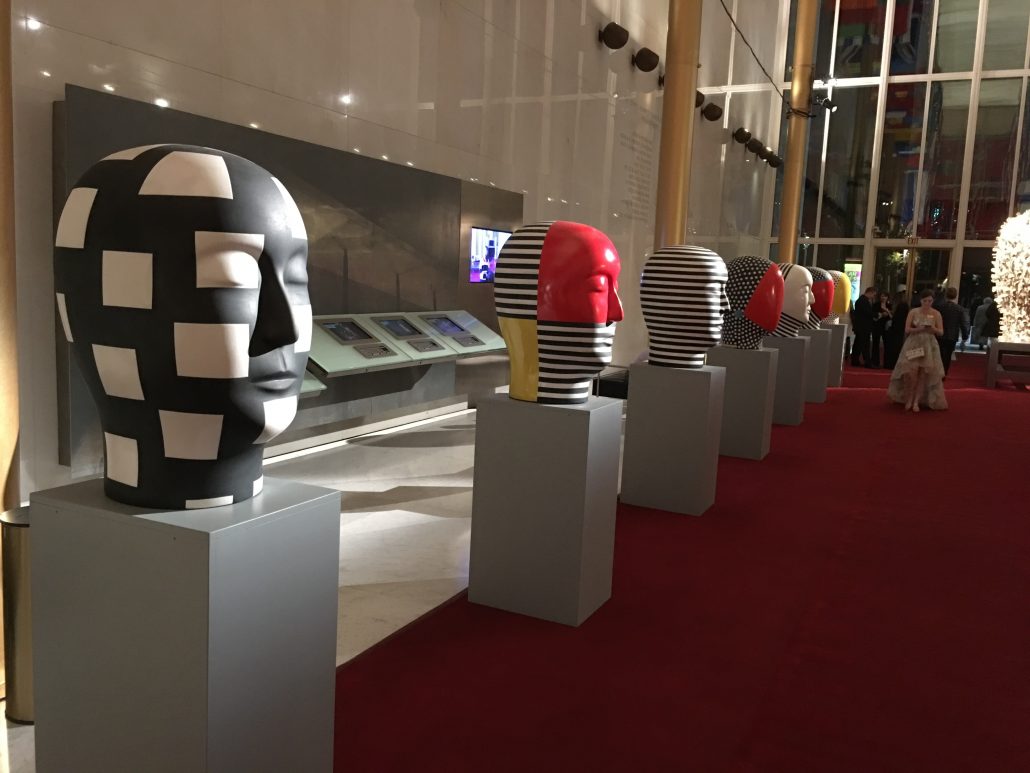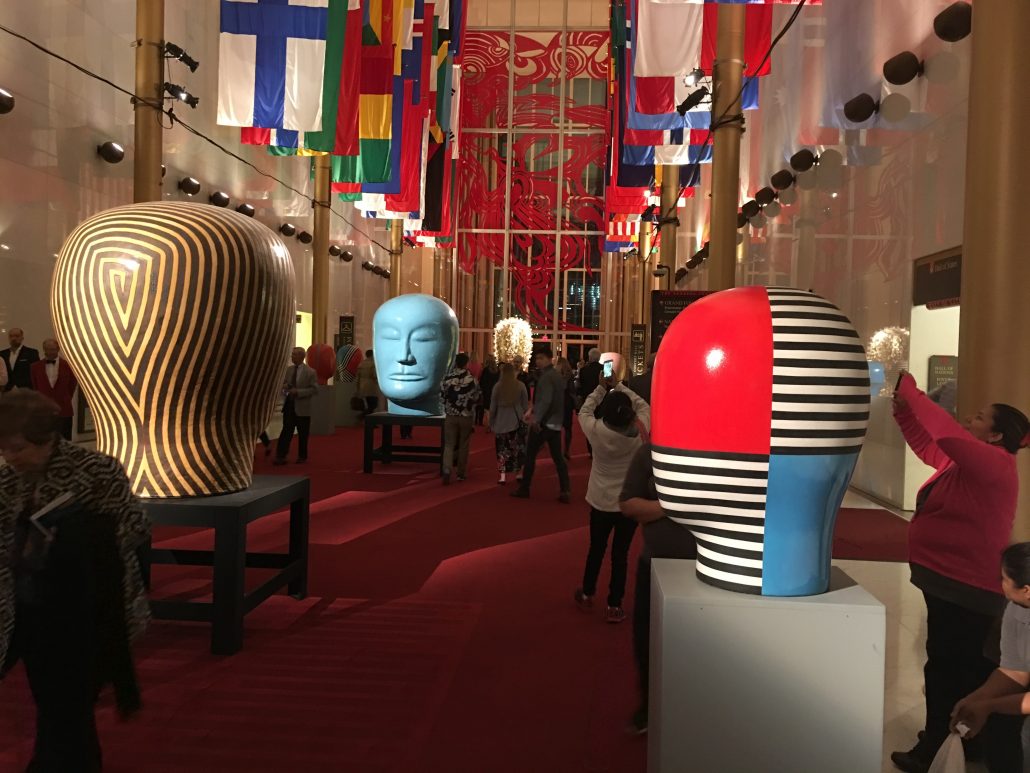 Finally, just a quick reminder of the mystery and glory all around us: have you ever seen what an infantile ladybug looks like? I was shocked last year when I looked up these critters and found out what they were! They shrink/bunch up and transform into the lovely domed creature we know and love! Nature is just so crazy beautiful.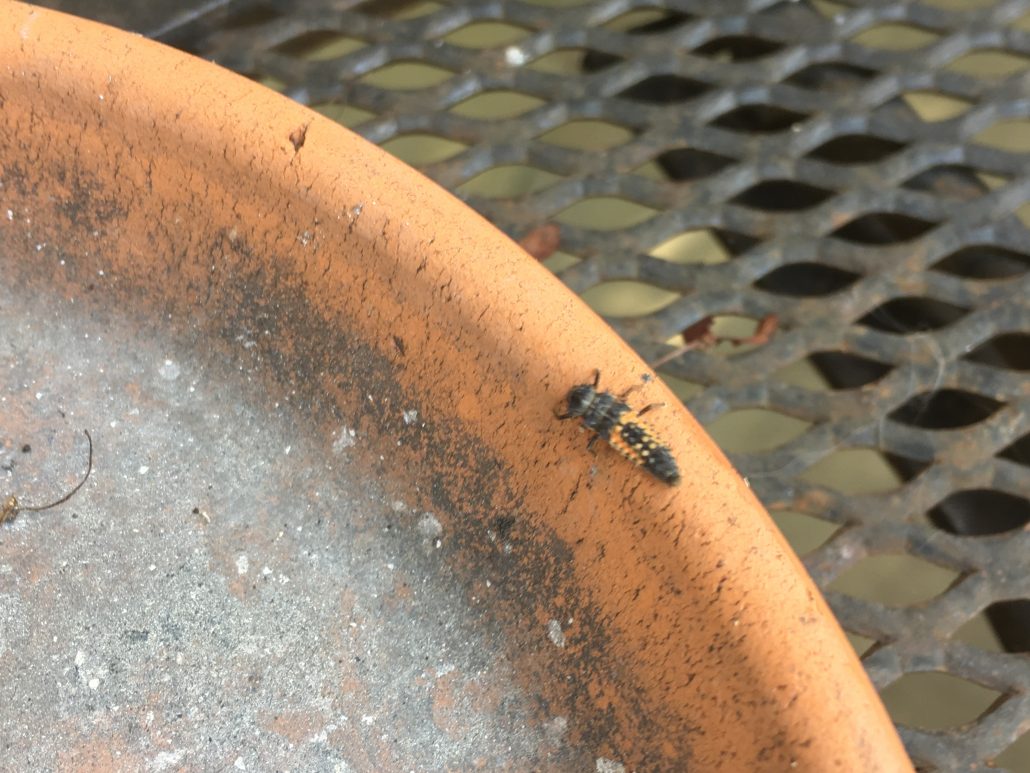 To finish up the morning, even more from Rlchina  大芒果 and the talented Mrs. Mango:
Where it was taken: Fuzhou China Cultural Museum Silk Road 450-700 CE exhibit
When: February 2017
Other notes or info about the picture:  photos taken by the lovely Mrs Mango while I was at work….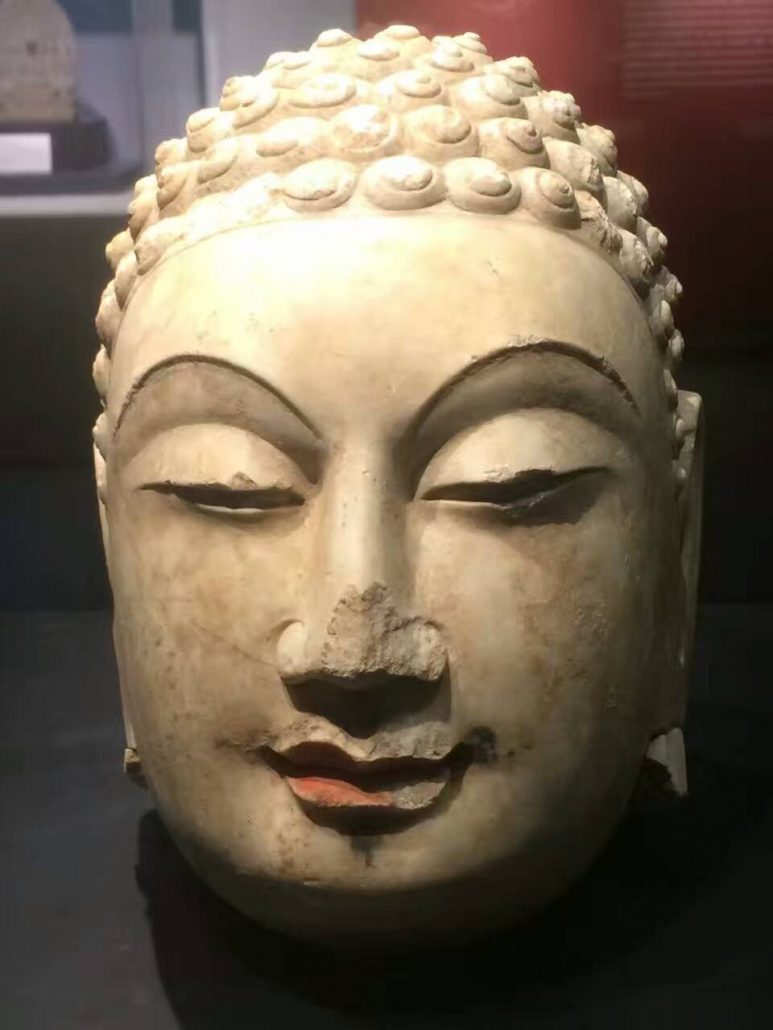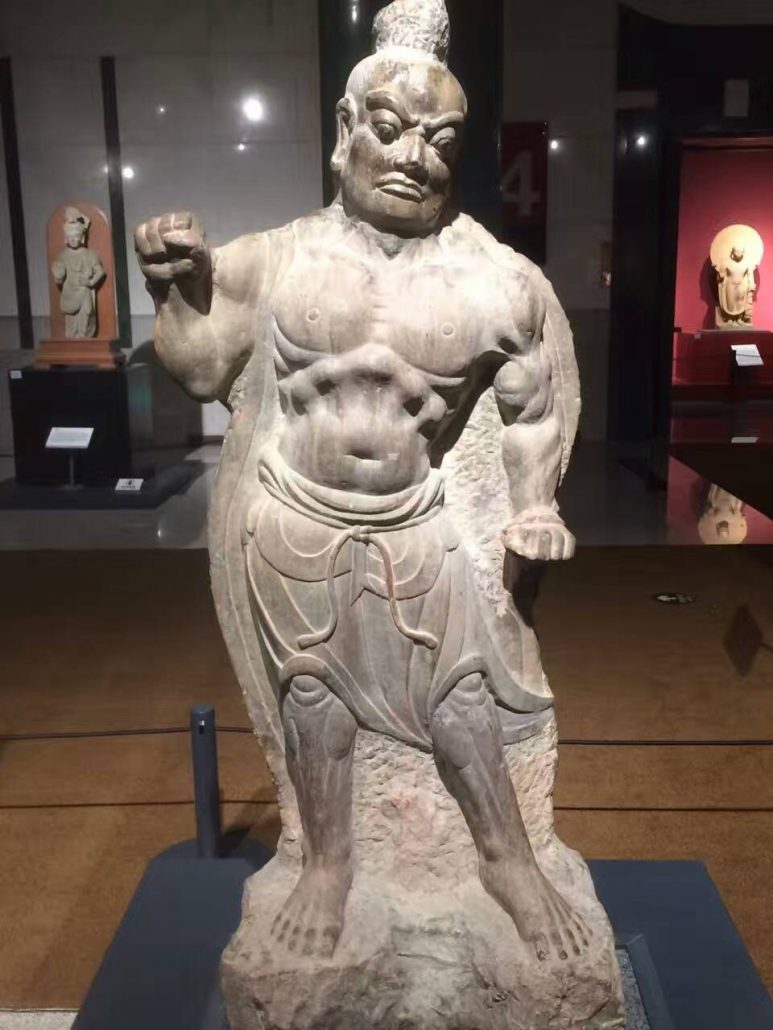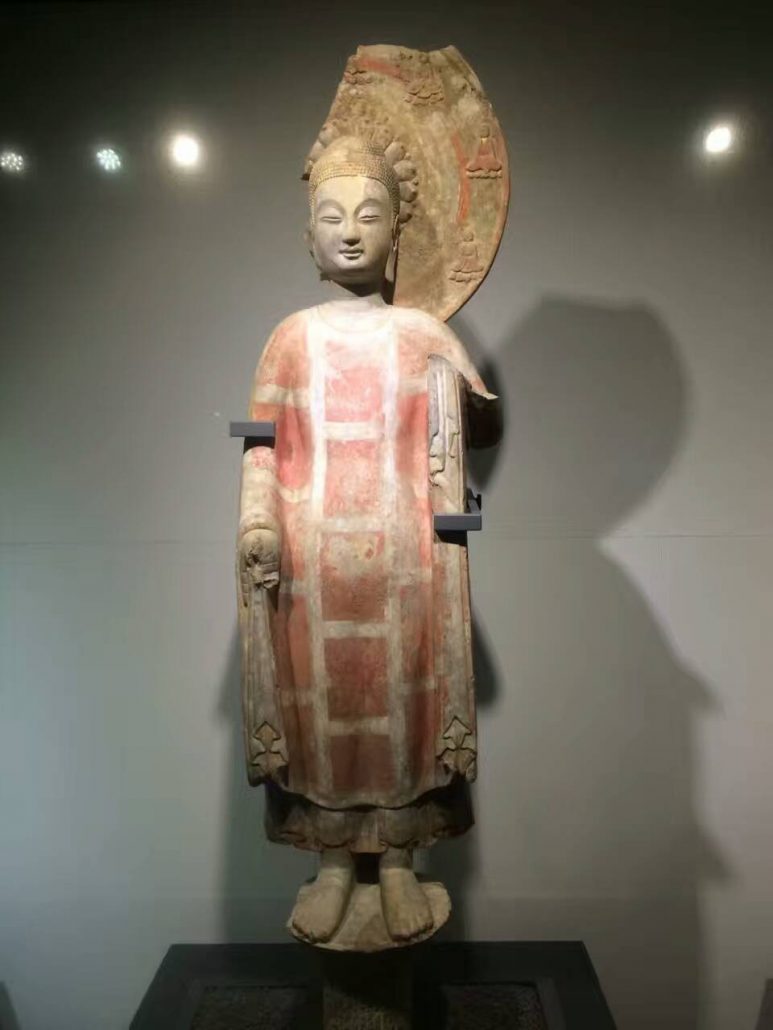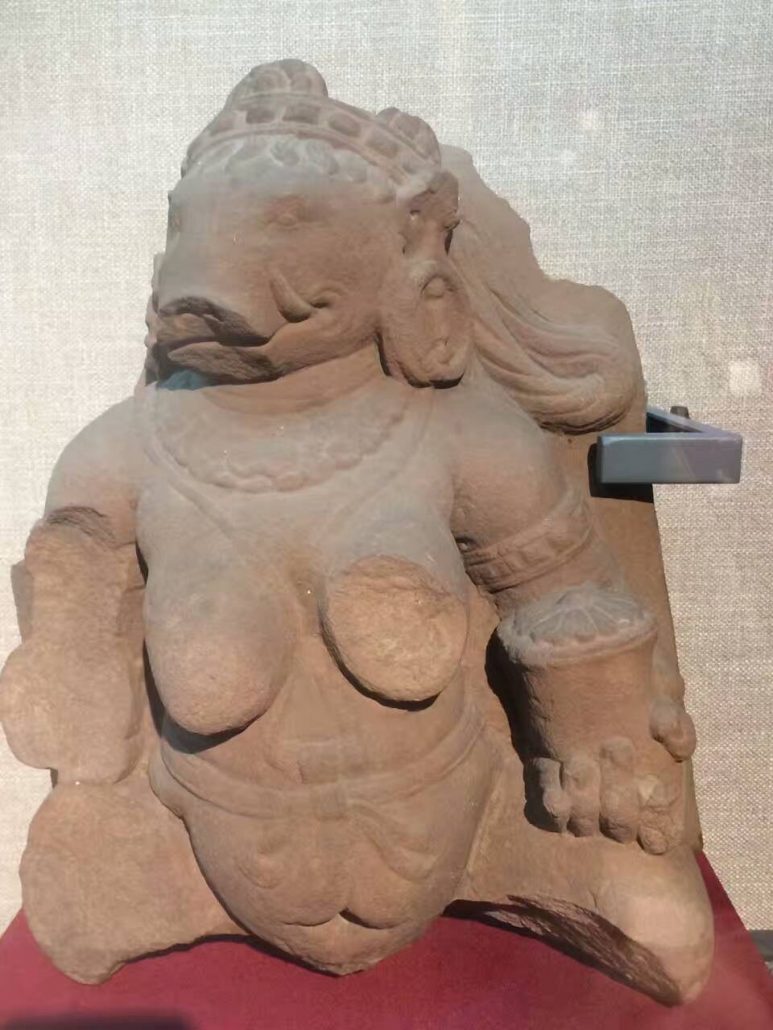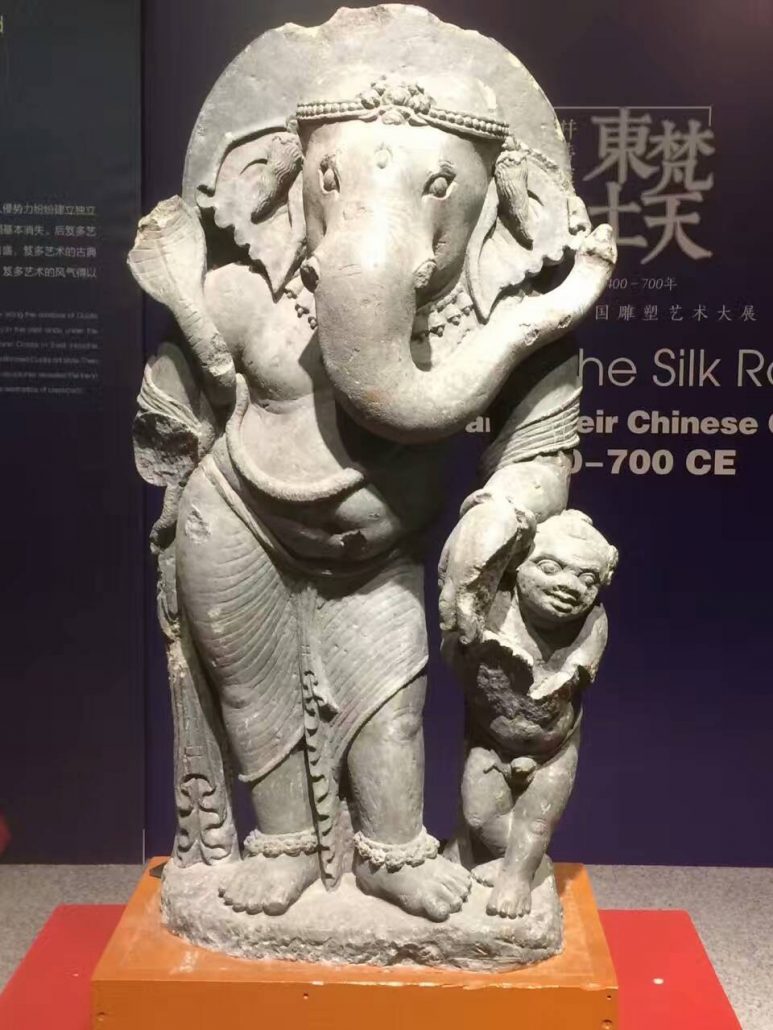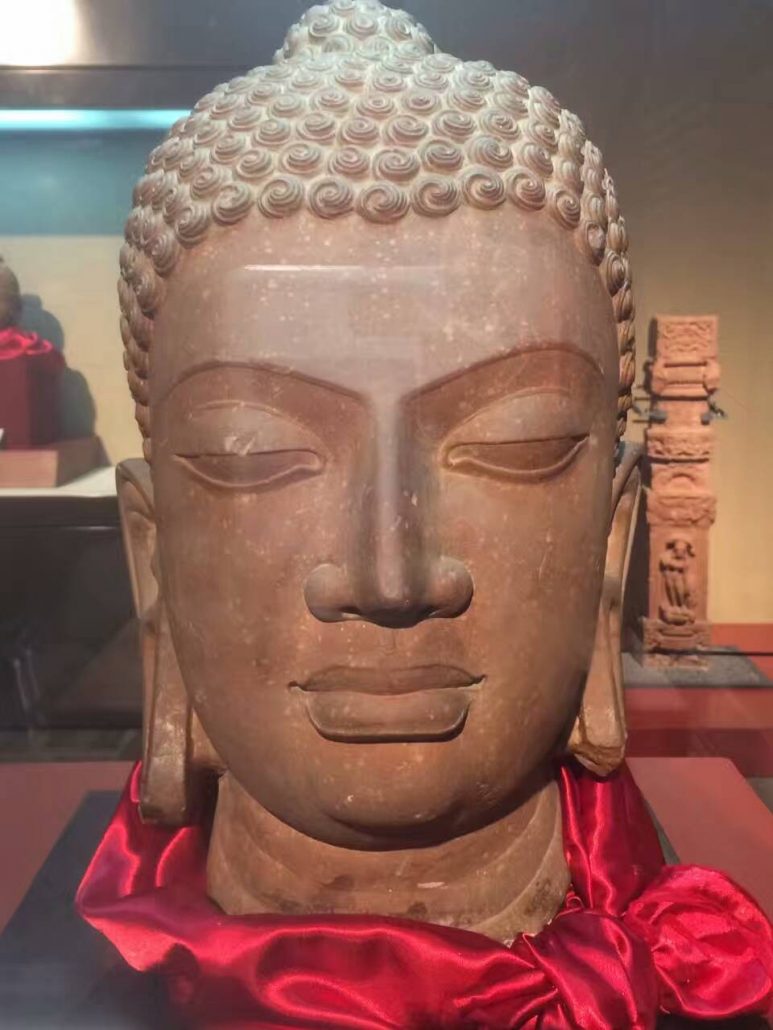 As always, thanks! Such amazing pictures, I know this museum is now on the must-see list! RL – I know I've got a few more sets from you, so we'll run those next week.
Have a great day, everyone. It's a crazy neat, beautiful world out there, and not so far away, just look around. And share those sights and quirks of nature and weather and physics that make life so oddly wonderful.
Friday will be a big treat, after all the teases, a huge set from Europe from JRinWV.