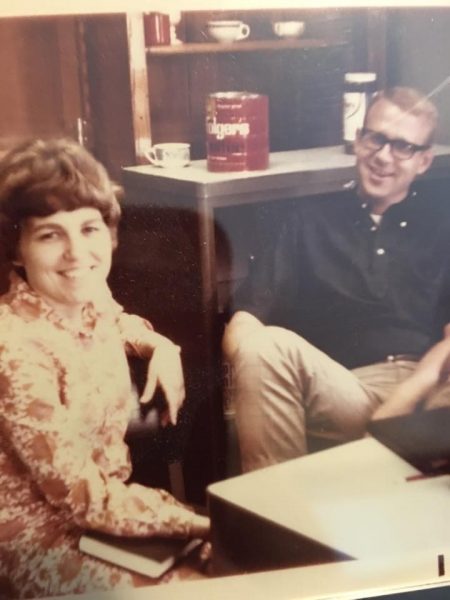 I was not an easy child to raise, so here is one of my favorite stories about something my mother said as I was causing (well, as you will see, solving) problems.
I went to a small private school in Wheeling for several years (Linsly), and in my final year there (I left because I couldn't play sports because there was no bus and it screwed with the carpooling), I got into an altercation. There was a fellow named Mark who was a total pain in the ass to me- always screwing with me, pushing me around, trying to bully me. This went on for months, until one day, while I was standing in front of my locker, he pushed me from behind into the locker. I turned around and decked him in the face, knocking him out and breaking his two front teeth. I still have the scar on my knuckle.
At any rate, that caused a brouhaha, with parent conferences and the like, but it all didn't matter really because the next year I was transferring to the local county high school. So I was attending Brooke, and lo and behold, Mark had also transferred to Brooke. Apparently a slow learner, he continued fucking with me for whatever reason. One day, as I was sitting at a table in the school library, he came up behind me and tried to slammed my head into the table. So I stood up and knocked him out again.
This time, I got kicked out of school, and I had my library privileges revoked for the remainder of the year. When I got home, I told my mom what had happened, and told her that Mark had started his nonsense again, so I punched him, and that they had kicked me out of school for three days and revoked my library privileges for fighting there.
My mom, who had dealt with Mark and his parents after the last altercation, and knew this was a genetic thing, and who was also appropriately jaded by my other lifetime achievements in jackassery, just rolled her eyes and said one of the greatest things ever:
"Thank goodness you didn't punch him while in the bathroom."
So happy mother's day, mom!
** I will note that these are the ONLY two fights I had in high school, so don't go thinking I was some kind of goon. **