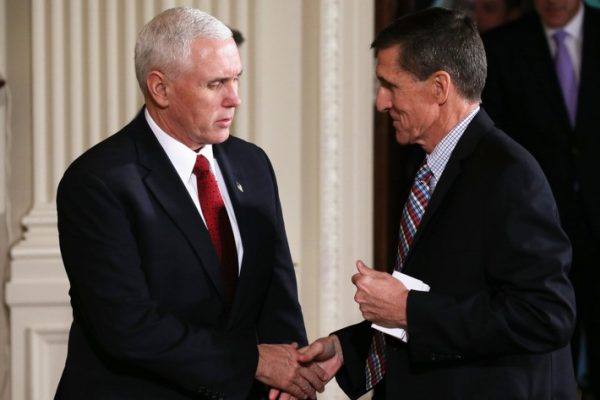 Time for the wingnut wurlitzer to fire up one of their favorites, a time-tested classic, the "Hoocoodanode Overture:
Vice President Mike Pence has been kept in the dark about former National Security Adviser Mike Flynn's alleged wrongdoing, according to a source close to the administration, who cited a potential "pattern" of not informing the vice president and calling it "malpractice or intentional, and either are unacceptable."
Horseshit. It was an open fucking secret. Hell, even worse, he knew who and what Trump was all about when he accepted the nomination, figuring it was better than lingering and being booed out of the Governorship in which he was such a spectacular disaster to the degree the Republicans in Indiana moved to overturn half of what he did the first day he was out of office.
It's the same line of crap from the Republicans, just the names and factions change. The money guys didn't really know the racists and bigots were serious. They didn't know the religious nuts were serious. They didn't know the neocons were serious. They didn't know the teabaggers were serious. They didn't know the alt right was serious. Over and over and fucking over again.
They knew they were serious, they just thought they could control them and get their fucking tax cuts, gut social security and medicare, and siphon off money to their buddies in Wall Street, the fossil fuel industry, while throwing a little coin to the outrage machine grifters to keep greasing the skids. And the inmates got loose. Again.
Pence knew. He just thought he could control it. They always do. And we all now what comes after the Hoocoodanode overture, don't we? Of course we do- a rousing rendition of the "Not a True Conservative" chorus.