Had breakfast at a place we've wanted to try forever, but it was always too crowded until today. I had the shrimp and grits: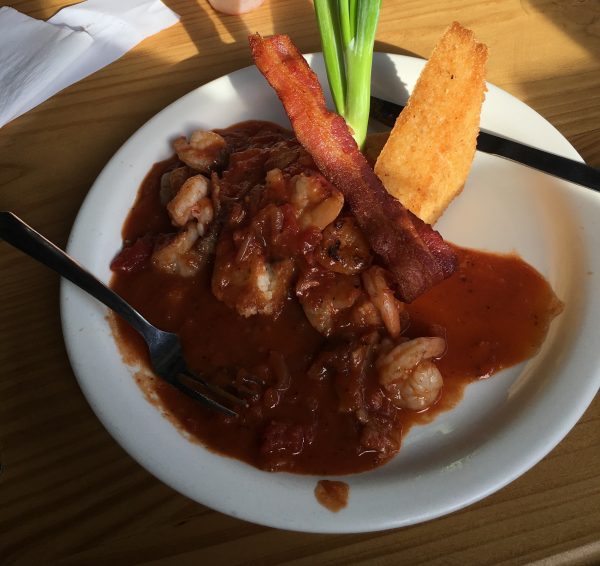 So good! The shrimp were on the shrimpy side but fresh, well-seasoned and not overdone. They'd cut the grits up into wedges and fried them as if they were polenta (which grits are a cousin of, I suppose). Never seen anyone treat grits that way, but it was GOOD!
Then we went walking in the woods until it got too hot. On the way home now. What are y'all up to today?
Open thread!
UPDATE: Faithful reader "bl" has found an old dog that needs to be reunited with its owner. Here's his message:
I have a lost dog that I am trying to get home… I live in the Maryland suburbs of DC, and have notified the county animal shelter and posted on various lost and found pet sites, but no response.

The dog is an old black lab mix that only had a invisible fence collar and no tags. I took the dog to the vet and he is not microchipped.

He is very stiff and doesnt walk well so I thought his owner would be easy to find since he must live close by, but so far no luck. I tried to walk him around the neighborhood but we couldn't get very far.

I travel for my job every week and leave Tuesday morning. I need to do something with him, at least while I am gone, by Monday evening. I am hoping someone in the DC area has a contact with a rescue group that I can work with.

He is very good with people and dogs, but not cats. I have a call into one local rescue group, but they havent gotten back to me.

Thanks for any help.
Anyone have ideas on how to help this dog?
UPDATE II: Here's a photo: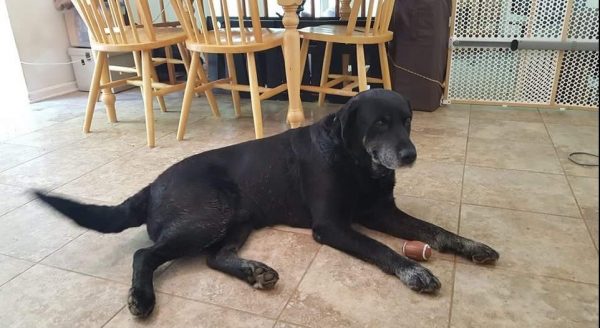 He looks like a sweet fellow.