Here's two old boxers sunning themselves.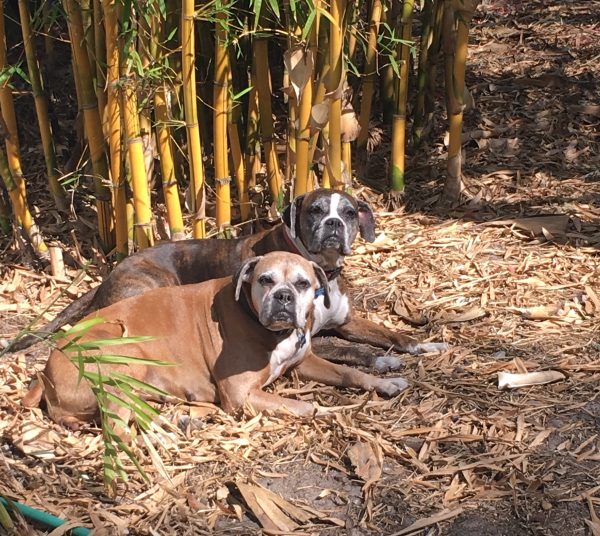 I rarely post pictures of the dogs anymore because they never do anything interesting. They're either chilling on the sofa or lolling about in the yard. The photos are interchangeable.
We have vague memories of them doing interesting things. But it might be like an old person's embellished recollection of childhood.
Gearheads — help settle a pointless backyard cookout argument in which Google has thus far proved useless: What was the third 70s-era truck-car hybrid in addition to the El Camino and Ranchero? Or am I crazy and there were only two?
I could swear there were three, and until the question came up, I could have easily named the third. But now I'm drawing a blank.
Open thread!