I don't claim to be a genius deal maker, but if the G7 / NATO meeting was such a "home run" for Trump, why is he trashing Germany today? Also, it appears Trump is back to dismissing the conclusion of multiple U.S. intelligence organizations that Russia did interfere with our election as "fake news" rather than focusing on the perfidy of leakers:

Speaking of "fake news," just a couple of days ago, Trump was fuming about reporting based on anonymous sourcing: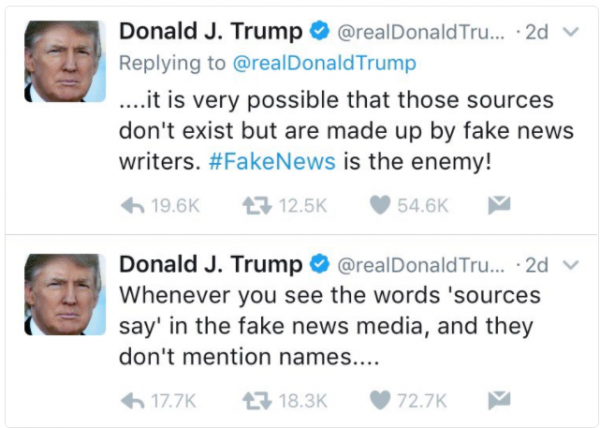 But when Fox & Friends offered a single, anonymous source to counter the story about Kushner's desire to use Russian intelligence assets to communicate with the Kremlin without being intercepted by U.S. intelligence, it's okay: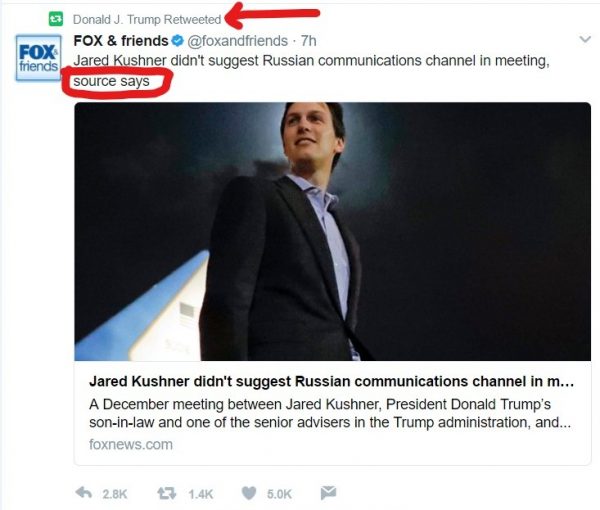 This after the rightwing media spent all weekend telling us it was perfectly normal for an incoming administration to open a "back channel" line of communication to the very same hostile foreign power we knew even then was bent on sleazing said administration into office. It's all so confusing. These incompetents need to get their story straight.