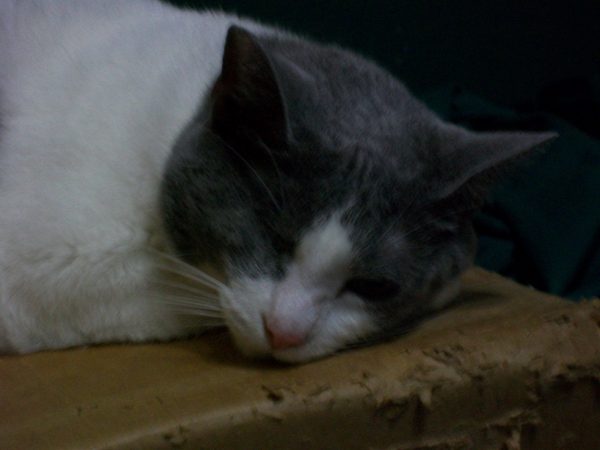 Update from commentor Dalai Rasta:
Bella's finally regained much of her usual energy, and started waking me up in the mornings again about halfway through the month. She hasn't had a single seizure – that I'm aware of – since she started taking her phenobarbital.

I just want to thank everyone so much for helping Bella. Being able to look after her needs has been a bright spot in a dark and scary month. My father's condition has been somewhat worse, and I had more seizures than normal. The news coming from D.C. has generally been terrifying, and we're all wondering whether our situation won't spiral even further out of control, whether I'll lose my Medicaid and SSI, or whether my parents will get slammed by Medicare cuts, or the insurance we still carry from his old workplace will still be there for us a few months from now. Worst of all, though, is knowing that some of our own relatives helped to put us in this state of fear.

I thank God for all of you at Balloon Juice, and wish I had some more encouraging things to say. I do have cat pictures, though, which is not nothing.
It is, indeed, not nothing — thank *you*, sir, and Bella, for something to cheer up the start of a foreshortened and no doubt busy work week!
Apart from being amazed at the physics of napping feline relaxation, what's on the agenda as we buckle down for the day?