The mister and I tied the knot. Here's my favorite picture from our wedding: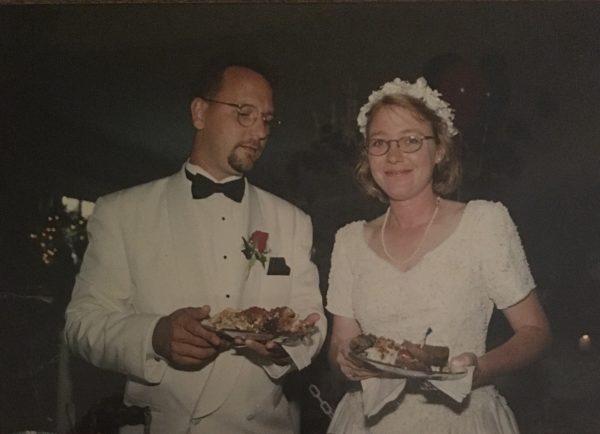 He's eyeballing my food, a common theme throughout our life together. And yet he still looks the same, and I'm older and fatter despite him eating half my food all these years!
Oh well. Life isn't fair. But it's pretty damn sweet if you have good company for the journey. I'm a lucky woman.
Open thread!