On the Road is a weekday feature spotlighting reader photo submissions.
From the exotic to the familiar, whether you're traveling or in your own backyard, we would love to see the world through your eyes.
Good Morning All,
This weekday feature is for Balloon Juicers who are on the road, travelling, etc. and wish to share notes, links, pictures, stories, etc. from their escapades. As the US mainland begins the end of the Earth day as we measure it, many of us rise to read about our friends and their transient locales.
So, please, speak up and share some of your adventures, observations, and sights as you explore, no matter where you are. By concentrating travel updates here, it's easier for all to keep up-to-date on the adventures of our fellow Commentariat. And it makes finding some travel tips or ideas from 6 months ago so much easier to find…
Have at 'em, and have a safe day of travels!
Should you have any pictures (tasteful, relevant, etc….) you can email them to [email protected] or just use this nifty link to start an email: Start an Email to send a Picture to Post on Balloon Juice
Great stuff today from Le Comte de Monte Cristo!
When – May 2016
Where – Monterossa al Mare, Cinque Terre, Italy
I may have done another photo from our balcony that was clearer, but the sun made this a stunning shot.
Loved the location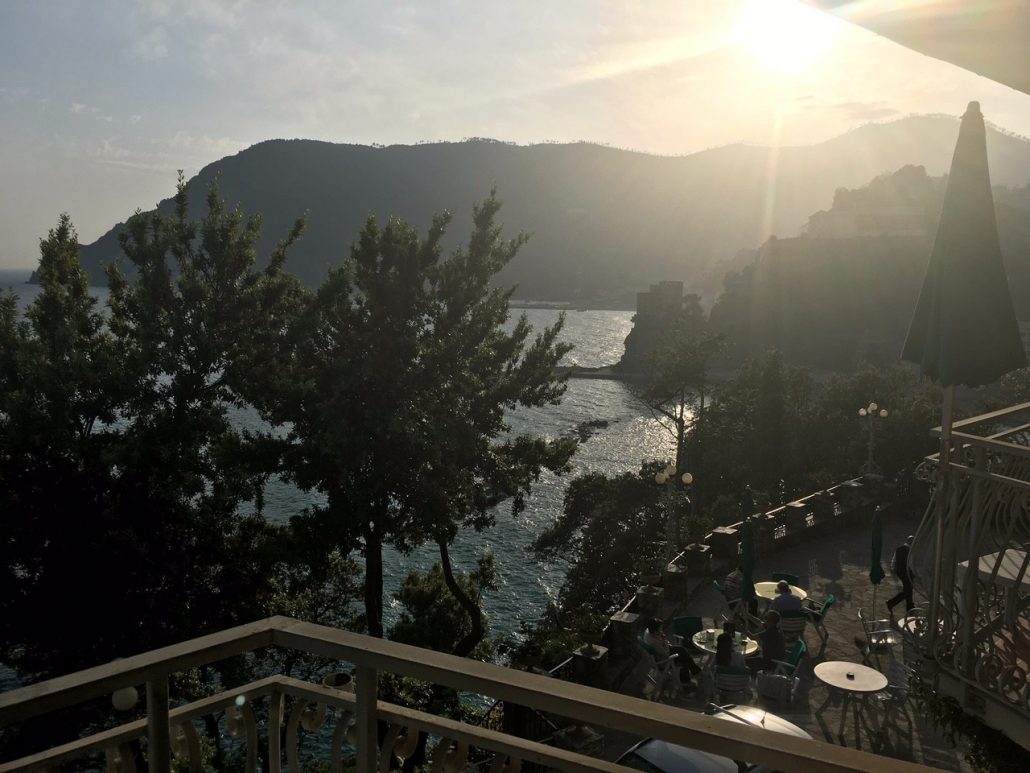 May 2016
A street scene in Florence. You can see the Duomo in the distance.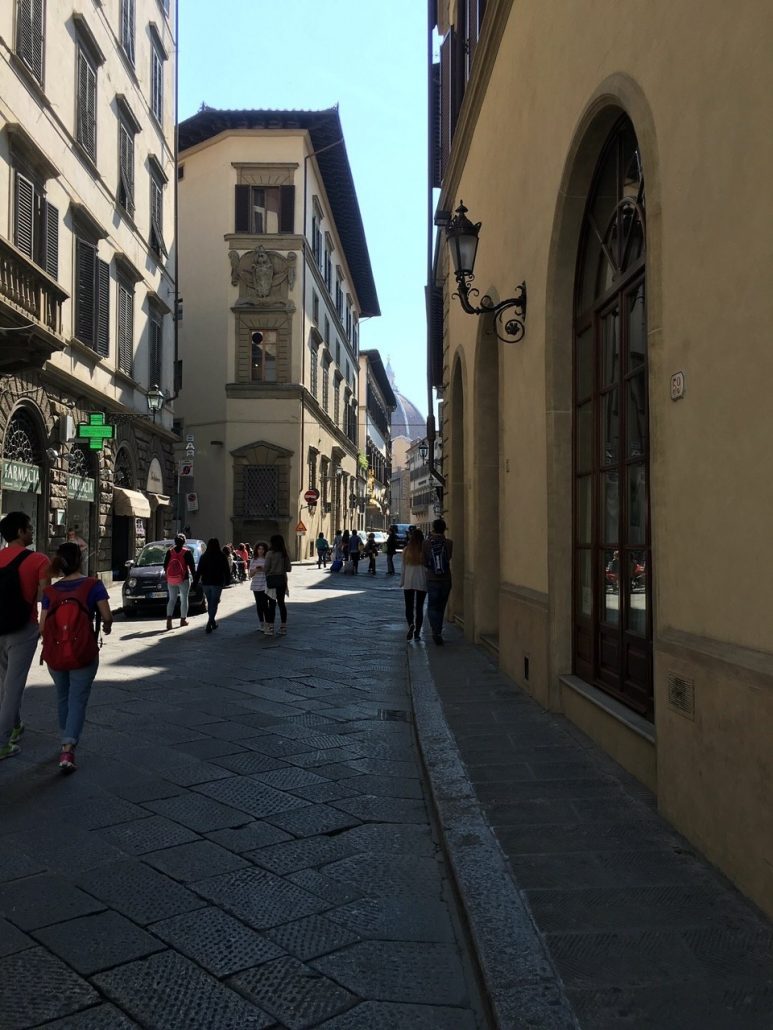 May 2016
San Miniata, Tuscany, Italy

This location is all about the truffle – it is a lovely village about 45 minutes outside Florence by slow train.  The statue (my wife is receiving an explanation from the guide) is a commemoration of the largest truffle ever unearthed (presented to Dwight Eisenhower).  In Italy, they use dogs to find truffles, as it is believed that dogs won't be as likely to destroy the truffle beds, and they all use the same required tool, shown on the statue.

The dog is Billie, and as you can see, Billie is a very good dog, loves his owner (the love is evident), and does a very good job; he found 4 black truffles on our trip, each at least as large as my fist, probably €300 worth in total.

The day was as lovely as could be imagined in Tuscany. It was Spring, flowers were fragrant and the breeze was warming. After tromping about while following Billie and finding truffles, my wife and I got to eat a 4 course meal with wine with the family of the truffle hunter.

Magical.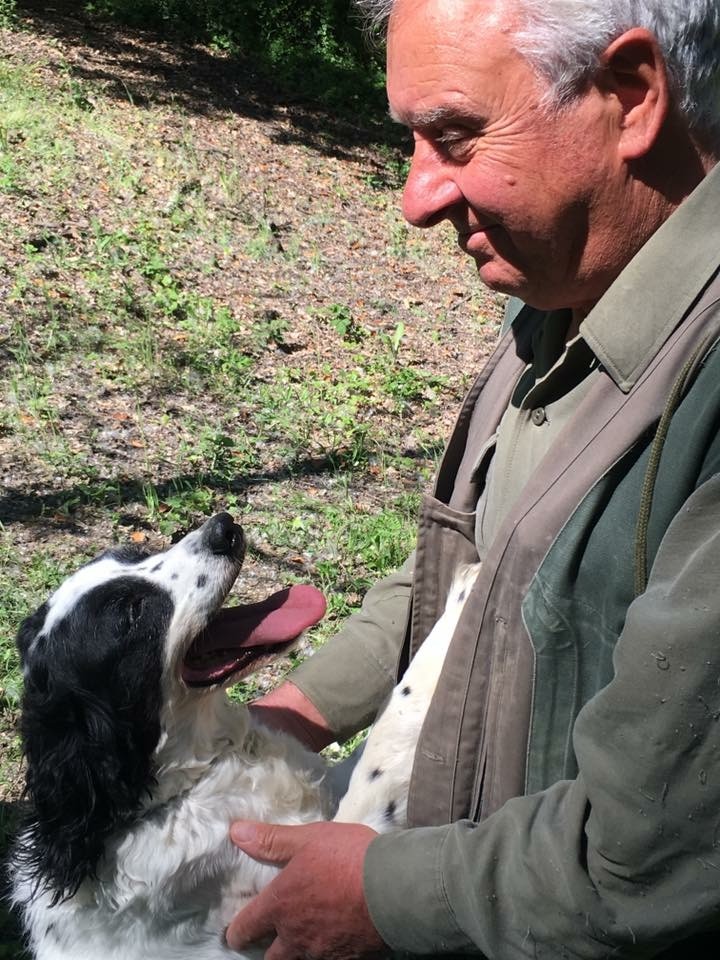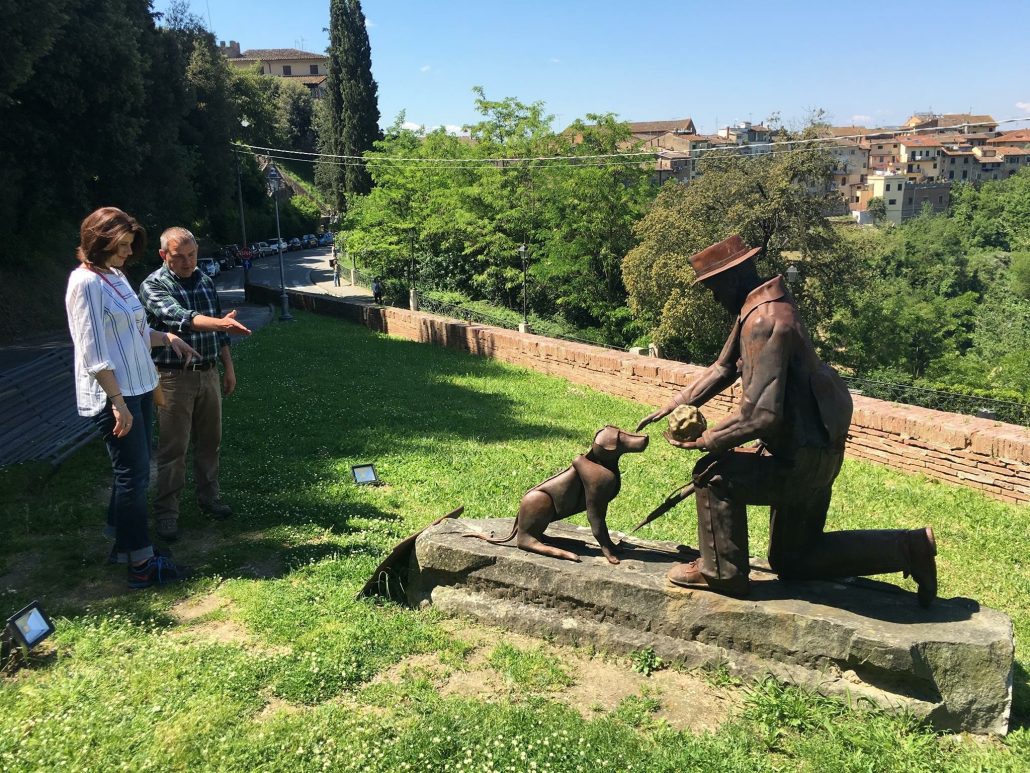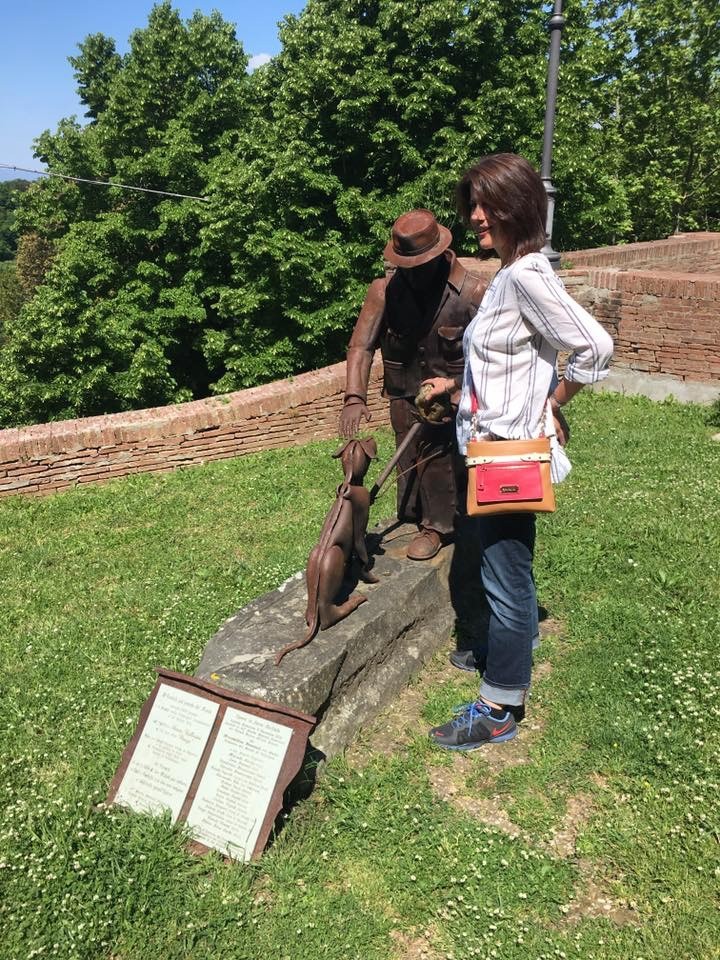 And from Tom H., in the state I'd always rather be in, Colorado –
At Folsom field in boulder co where runners gather after the bolder boulder 10k.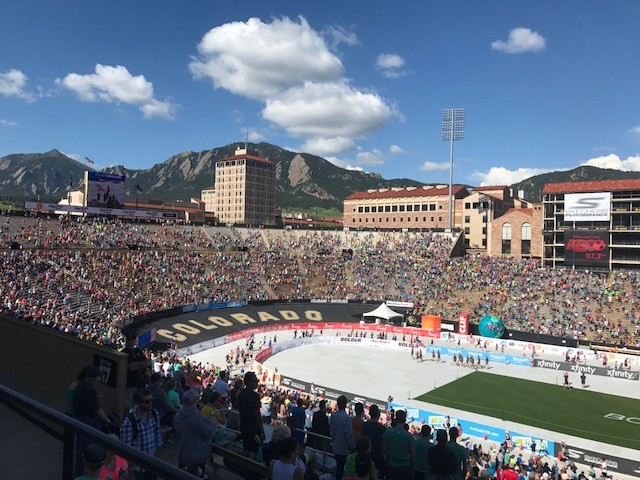 When I moved to Colorado on January 1, 2006, it took me about 5 minutes to realize, "what took me so long?" I can't wait to work it so I can move back. Just seeing the sky, the light, the Rockies.
Thanks – and send more!
Do you do the Leadville Marathon? For those who don't know, that's a marathon at 10,000+ feet! Just amazing, knowing folks who compete in that (or the race up and down Pike's Peak – not the car race which is amazing enough, a runner race to the summit at ~14,1023 feet and back.
Have a great day al; – travel safe and do keep sending in pictures and share your stories.