Long drive home from a pleasant visit at ABC's up north, although the traffic was damned hellish and the entire state of Pennsylvania is under construction. Also, Massholes are the Ohio drivers of the Northeast, the difference being Ohio drivers are in the passing lane doing ten miles under the speed limit in an uninspected chrysler whose turns signals don't work, while Massholes are in a brand new BMW X5 in whatever fucking lane they want doing whatever fucking speed they want and not using their turn signals because they don't have to because TOM BRADY or some fucking bullshit. Fuck the Wahlbergs.
At any rate, here was the playlist on the ride home (DougJ ignored the last one, maybe he will come in and grief me on this one):
Allman Brothers: Eat a Peach
Beatles: Rubber Soul
CCR: 20 Greatest Hits (again)
Grateful Dead: disc 1 of Hundred Year Hall
Michael Jackson: Thriller
Led Zeppelin: III
Led Zeppelin: II
Yonder Mountain String Band
Frampton Comes Alive (disc 1)
The Police: Zenyetta Mondatta
Smashing Pumpkins: Siamese Dream
Litle Feat: Waiting for Columbus
I am going to take a nap. Also, fuck you people for not recognizing my genius.
The title of this post is not getting the god damned recognition it deserves.https://t.co/jIHFTVx3mv

— I'm So Over This (@Johngcole) June 1, 2017
This shit ain't easy, people.
This picture of me has been making the rounds with my friends on FB, so I thought I would share. Me in 1991 in Germany.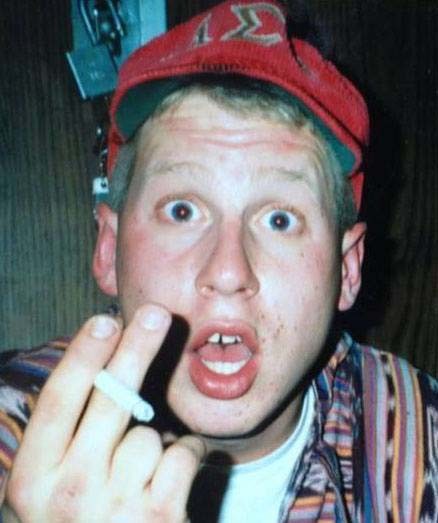 Sums up my mood about now.