For the past several months I have been undertaking the herculean effort of finally importing every cd I own. I have several terabytes of music (the vast majority of which is dead and little feat and other live music from the archive), but I probably have about a terabyte of cd's.
I got completely done with the import several weeks ago, and the itunes organized my library and fucked everything all up. So I dutifully started over, backing up my entire non live music library every night.
The most frustrating thing for me so far has been the artwork. I know there are taggers and the like, but I have found they make mistakes and do not import the art as I remember it. So I am doing it manually. A lot of the time, itunes will autopopulate, but since it is a public thing where any reject with no sense of decency can upload his shit and it fubars everything.
The other problem is it is just hit and miss. For example:
HOW THE FUCK CAN YOU NOT FIND THE ARTWORK FOR EXILE ON MAIN STREET ITUNES

— I'm So Over This (@Johngcole) June 4, 2017
I'm using discogs and allmusic, but the point is it should be able to autopopulate one of the greatest 100 albums ever made https://t.co/IENdKgWucK

— I'm So Over This (@Johngcole) June 4, 2017
george harrison all things must pass, no problem

elton john live in australia, got it right here.

exile on main street- NEW PHONE WHO DIS

— I'm So Over This (@Johngcole) June 4, 2017
I mean fucking hell.
At this point, many of you are probably wondering why the artwork is so important- "Why don't you just listen to the music?"
Well, for starters, it fucks with my sense of order. When I open itunes and there is: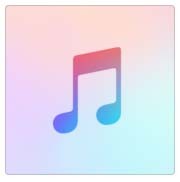 Instead of this: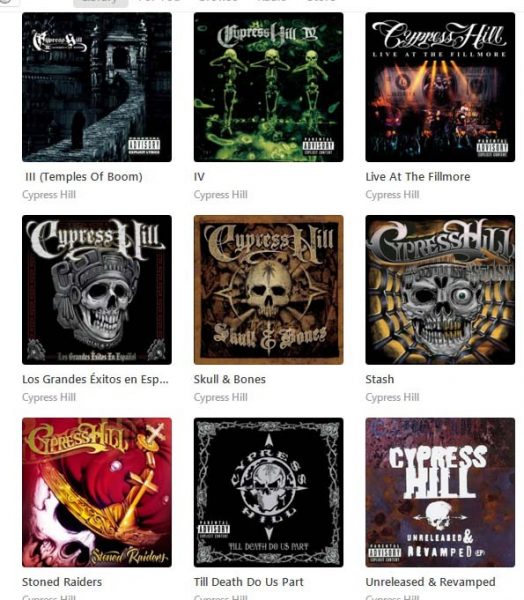 It hurts my soul a little bit. People spent a lot of time designing album covers. There were multiple revisions to them, the artists had to approve them, and it meant something. It's part of the whole feel of the album. It's part of the experience. And let me take a moment to give a big fuck you to Tipper Gore for those fucking warning labels.
Second, a very formidable portion of my important years as a teen was spent in two places on the college campus on town- first in the computer lab playing on dummy terminals connected to the PR1ME mainframe and the Apple desktops, and at the college radio station working as a dj. I spent thousands of hours there, either actually live on air, or engineering a show (I did Monday Night Oldies with a professor who was technically incompetent and the Ashborne Hour playing classical music with another professor), but I spent most of my time just learning how to do things and listening to music.
And I would sit there on the floor, or lie under the turntables, and hold the album in my hand and look at it while listening to whatever it was. It's one of the reasons I love music, and the album art not only means something about the album, but it brings back good memories. Maybe this is lost in the digital era, when people don't listen to albums but just have playlists. But when I listen to music, I listen to the entire album. The way it was meant to be. From start to finish.
I mean, if you are at a bar or a club or listening to radio, I understand mixed tapes and shuffle and playlists. And I get greatest hits albums- I am not a complete monster.But if you are at home or driving or whatever, it makes no sense to me. You don't just pick up a book and randomly read a chapter. Oh, I really like chapter four of The Sun Also Rises, and after that maybe chapter seven of Naked Lunch. Oh, and maybe a chapter of Brautigan.
I mean, maybe that works for you all, but not me. Rambling. The end.
Fuck you itunes users who can not get your tags and labeling right. You probably voted for Trump.