We went hiking yesterday in a swampy preserve. There were signs posted at the gate warning visitors that it's black bear mating season. We didn't see any bears but did see suspected bear poop: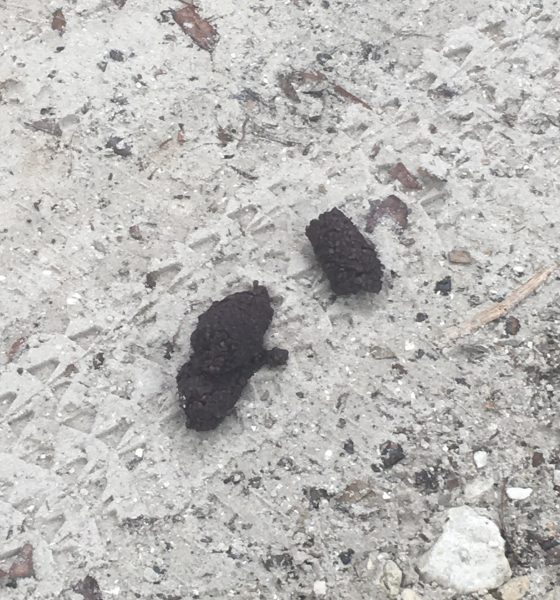 Yeah, they shit in the woods.
We came upon a wooden bridge, and while I was leaning on it and sighting an alligator for a photo, something stung the ever-loving crap out of my right thumb.
I didn't see what bit me, but my thumb immediately swelled up. Over the past 24 hours, I've taken antihistamines, put ice on it, etc., but when I got up this morning, it was even worse. I can't bend it at all now, and it's so swollen it feels like my skin will split.
I may have to break down and go see a doctor, which will cost a lot of money because my insurance sucks donkey balls. Fucking venomous creepy crawlies!
Hope you're having a better day. Open thread!