Can you believe it's been ten months since I bought the house? At any rate, still working on it, slowly but surely. At any rate, still doing lots of stuff. I still don't have curtains or everything hung in all the rooms, but the outside is coming along. Put in a bunch of new shrubs and plants out front, and expanded the beds down the side of the house so I can plant some things there, too. Hung new numbers, repainted the porch, and a bunch of little stuff. The big bald spot in the grass is because there were holes there from tree roots so I've been packing in dirt and tamping it down every week or so. I also intend to put some trees in the front and back yard, sooner rather than later.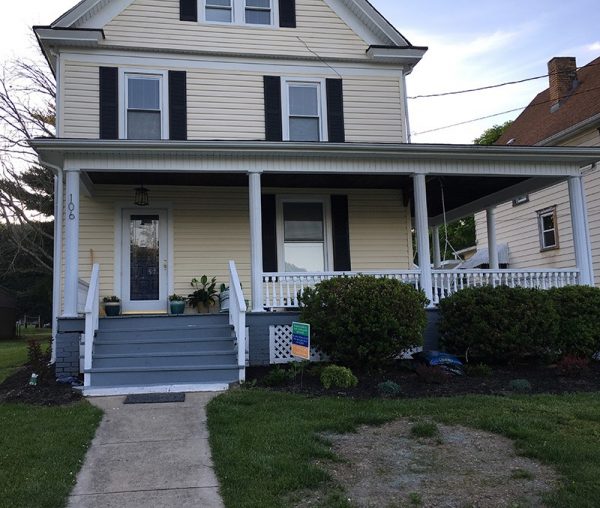 I have a bunch more I want to do to the front porch, like hang shades, add some hanging pots, and get some wicker furniture, but that all costs money and takes time to find the right wicker on craigslist. Besides, no need to rush, as I'm not going anywhere. Plus, I found another bad board (this time I didn't fall through) on the back deck, so I need to not spend money in case I need to replace the entire damned thing.
Here is a bonus picture of Steve sitting on a box on the back deck.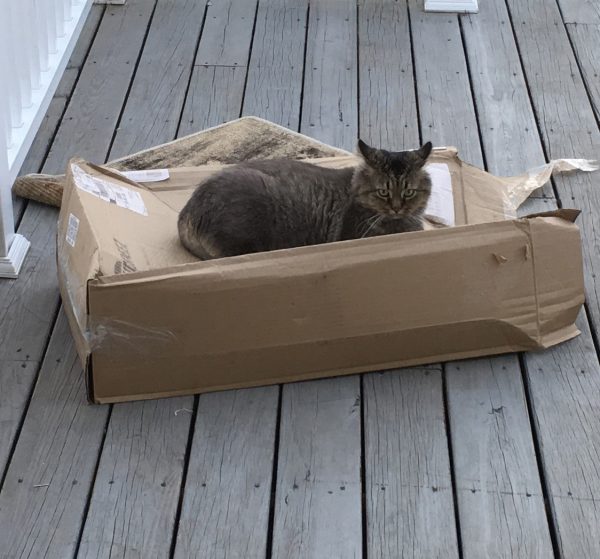 Cats are weirdos. Season 3 of Bosch is on the agenda tonight. What are you all up to?