Got up to go to the bathroom, brush my fangs, and go to bed, and stumbled across this: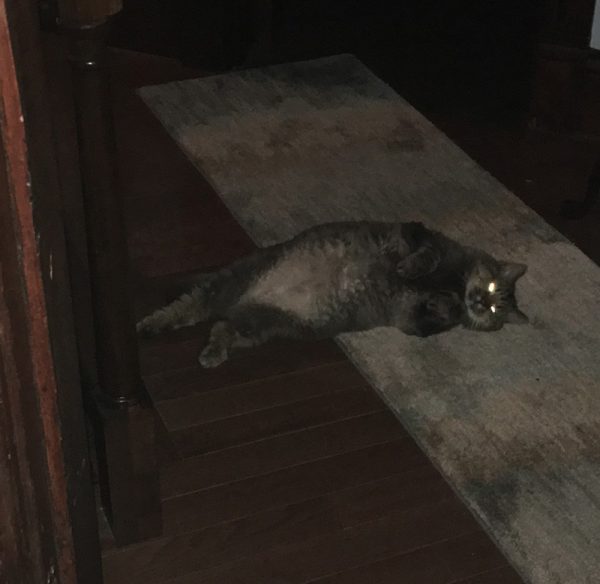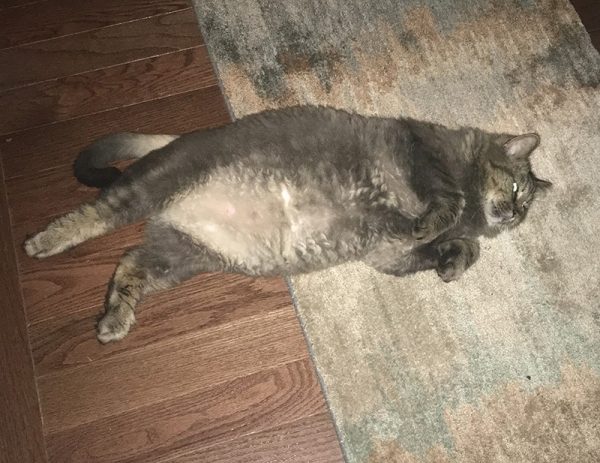 He's just lying there, rolling around, chirping and purring, trying to get me to pet his belly so he can attack me. It worked.
His new thing is to now sleep in bed with his front paws on my left bicep and dig his claws in anytime I move. It's Steve's world and I'm just living in it. Also, I don't kn ow if Lovey is the same way, but Thurston is at least 400 degrees at all times. It feels like I am sleeping next to a hot water bottle. I wake up sweating.