This is Joan Jett, erstwhile (now deposed) boss hen: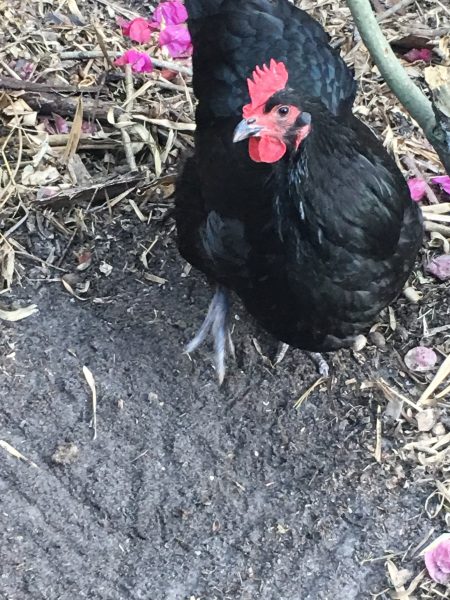 Joan recently adopted an odd routine. Shortly before sunrise, she leaves the hen house, hops up onto a crossbar in the coop, faces east and makes a bizarre, strangled cawing sound for 30-60 seconds. Then she goes on about her business.
We think it's possible she identifies as a rooster now. That's okay with us — who are we to judge? I looked it up, and while rare, this kind of thing does happen with chickens.
But the situation may become awkward with the neighbors if Joan ever gets the hang of crowing at dawn. We promised we'd keep hens only due to the noise factor.
Open thread.