To the surprise of exactly no one paying attention in 21st century America, another extrajudicial killing by a cop ends with the killer walking free:
The Minnesota police officer who fatally shot Philando Castile during a traffic stop was acquitted on all charges by a jury Friday, a decision that came nearly a year after the encounter was partially streamed online before a rapt nation in the midst of a painful reckoning over shootings by law enforcement.

Officer Jeronimo Yanez pulled Castile's car over in Falcon Heights, a suburb near Minneapolis and St. Paul, and the officer later said he thought Castile matched the description of a suspect in a robbery. The stop quickly escalated.

Yanez fired into the car, saying later he thought Castile was going for his gun, a claim Castile's girlfriend, sitting in the seat next to him, disputed. She began filming the aftermath of the shooting with her phone.
I'm going to outsource anything I might say entirely to NPR Code Switch/Post Bourgie's Gene Denby: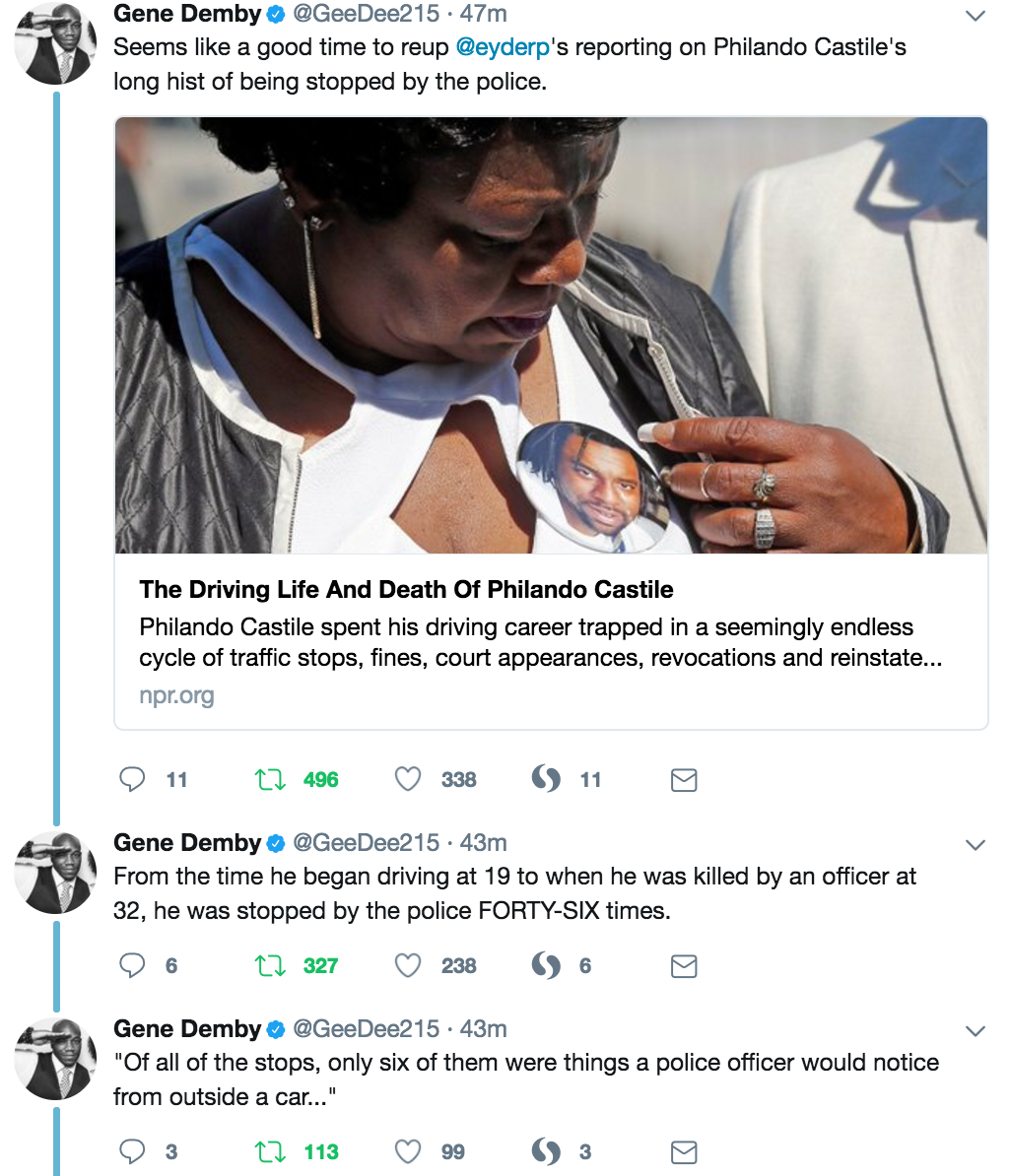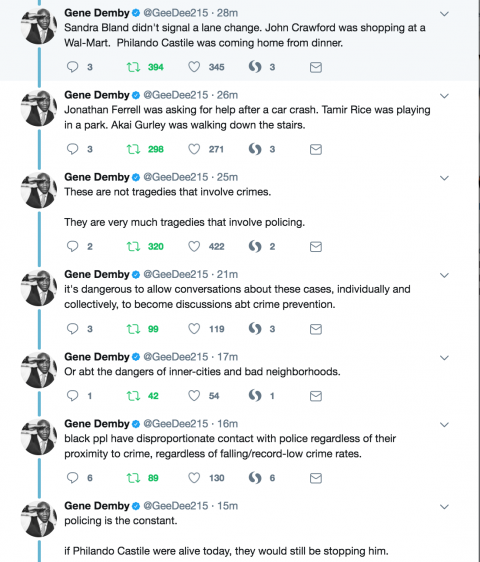 Again: I'd bet good money there is no one conscious in America today didn't expect this outcome at all un.  Which is the most enraging fact of all within this wretched story.
Over to you.  I've nothing left but blank depression and incoherent rage.
Update:
A Minnesota city says it will dismiss a police officer even though he was cleared of all charges in the fatal shooting of a black motorist.

The city of St. Anthony says it concluded the public "will be best served" if Officer Jeronimo (yeh-RON'-ih-moh) Yanez no longer works for the city. The statement says the city plans to offer Yanez a "voluntary separation" so he can find another job.

The city says Yanez will not return to active duty.