The only thing you can do when you see things like this is A.) wonder where the rest of the faculty are and B.) hope they grow out of it.
It does raise some interesting questions, though. Do the kids not realize they are also white, and should probably not be there because they are de facto violating the rules via their whiteness? And why are they mostly only interviewing only white kids. And third, when did snapping take the place of clapping, or is that just something else I missed?
At any rate, they are kids, and college is where they are supposed to do stupid things, so they are at least in the right place. This made me laugh, though: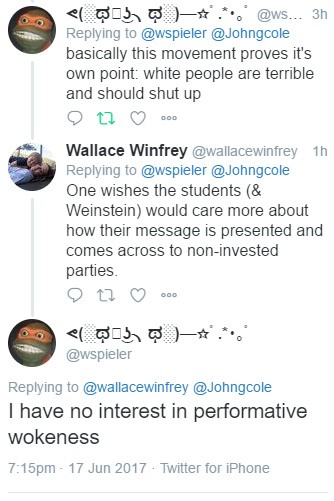 I guess if you are a Republican, and this is the face of the left to you, it could be problematic. I think the best lesson they could learn from this is not the message they are trying to send, but the organizational skills that can be later put to use rallying around more solid causes and discovering that when it comes to change, showing up is 90% of the battle. As long as they are not violent or actually get someone fired for no reason, just let them be, I say.
Which automatically gives them a leg up for me, because protests = crowds = lots of people and that shit ain't happening for me. Also related: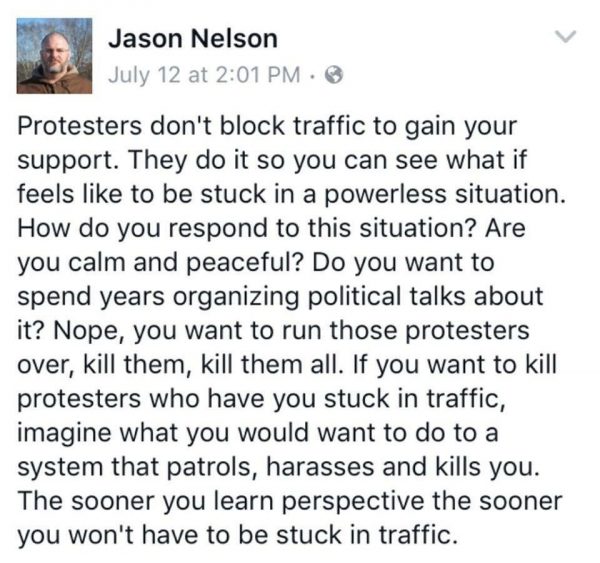 There is going to be a long hot night because of the Castile verdict, which has even right-wingers scratching their heads.
*** Update ***
Good piece here.