I took a road trip to the northern part of the state this weekend to visit my old grandma. Along the way, I saw this lovely wood duck: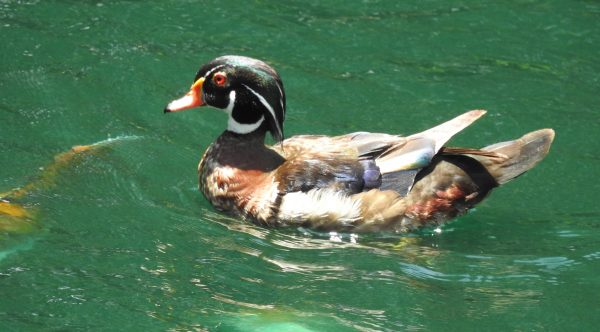 Such a fancy head and markings! Here's another shot of him, this time paddling toward me: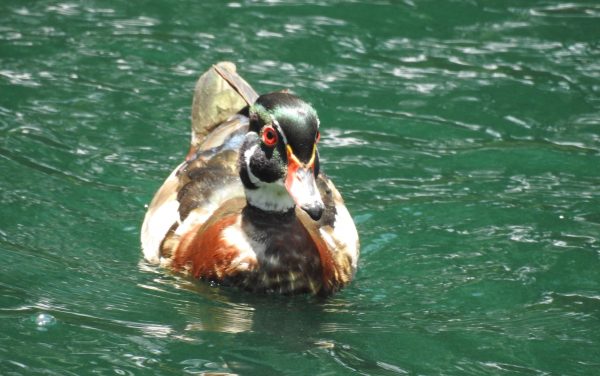 Interesting piece by Rebecca Traister: Can the New Activist Passion of Suburban White Women Change American Politics? She spent some time in the Georgia 6th with the women who are trying to get Ossoff elected. Here's an excerpt:
Ann White, 63, is a former speech pathologist, the mother of teenagers, and a Democrat married to a Republican; she's never been active in electoral politics before. "I just assumed that Hillary would win," she said of the 2016 election. As the realization that Clinton had not won began to sink in, she felt herself changing. "The profanity filter on my mouth totally went away," White said, describing a phone call days after the election with a like-minded friend from California. "I lost it, and my kids turned around and went 'Whoa!' Because they've never heard me say the F-word before." White began to weigh the responsibility of taking a stand, "for people of color, for those who cannot afford health insurance, who are lesbian, gay and transgender, for immigrants. I'm a white older woman. There's a lot of old white people that are [on the Republican] side right now. Well, I'm an old white person and I can be vocal too."

[snip]

Women, said Stacey Abrams, Georgia's House Minority Leader and a Democratic gubernatorial candidate, "understand that this has to be the beginning of something, regardless of what happens on Tuesday night. Because they've seen, for the first time, the real consequences of inaction. So you have women who are waking up and seeing that they don't have the luxury of going back to sleep." Abrams, who if elected in 2018 would be the nation's first African-American woman governor, continued, "Among African-American women there's been a long consistency of action, which has moved our communities closer and closer to political power over time. What you're seeing in the suburbs now is a version of that. It is louder and more vibrant [right now] because there's an election to circle around, but it's not unlike black women who fought for civil rights, and women throughout the South who have pushed back on narratives about who we are and what we're capable of accomplishing."
The whole thing is worth a read. I've heard folks here and elsewhere express pessimism. Ossoff can't win. We'll never take back the House. Plutocratic influence and the conservative propaganda machine are too strong to counter. The election of Trump means all is lost.
I've succumbed to that brand of pessimism myself occasionally. It's okay to lose faith from time to time; that's what separates people who are capable of considering new information and imagining a variety of possibilities from closed-minded zealots.
But regardless, we've got to keep fighting. The people dragging us backward want us to feel dispirited and helpless. If that makes you angry, the best way to give them the bird is to keep resisting.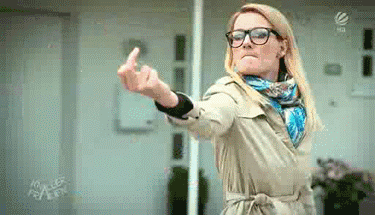 PS: I made my daily call this morning to Senator Bill Nelson to urge him to oppose the super-secret Obamacare repeal bill, which he will. Also called Lil' Marco to register my objections to his upcoming cave on that same bill. All lines were busy. That's a good sign.