Check out this cypress tree on the bank of the Suwannee River. It's an old tree. That particular stretch of the river has had two "hundred-year" floods in the past eight years: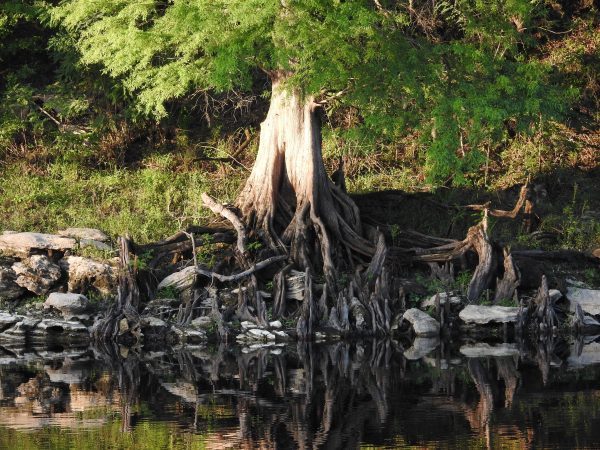 But the tree endures — so far — because of its unique root structure. It has adapted to living in a flood-prone area, something non-tree Floridians are also going to have to do.
Late-ish to the party, but here are a couple of luke-warm takes on last night's special election losses:
1) After President Obama was elected in 2008, Democrats won seven consecutive special House races, retaining six seats and flipping one GOP seat to a Democrat. In 2010, the Democrats lost the House in a wave election. Just saying.
2) Via Stephanie (@echo_fish) on Twitter, Anna Maltese posted a message from a friend who is a political organizer. It's required reading for anyone who is feeling Eeyorish today, IMO: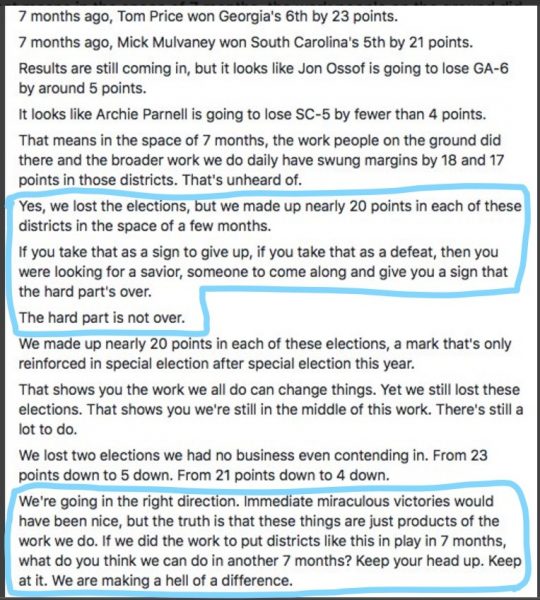 Trump, his odious sons, his liars for hire, et al, utterly devoid of humility or grace, are taking the classless victory laps you'd expect this morning. Good! Let them think narrowly retaining four seats in solid red districts means they don't have to worry about 2018.
But we know the truth: There are no saviors, there is only working hard to change things. We've made significant progress. Now is not the time to get discouraged.
I know it's hard. Progress is being rolled back. Outrageous shit is being done in our names. Truly ghoulish, horrible people are reveling in their assumed ascendancy. People who imagine themselves Trump's opposites are just as brazenly spinning these results for their own purposes.
But the one sure way they win is if we cede the field. I refuse.
Now, feel free to discuss any topic — open thread!