It is 70-75, breezy, with blue skies, and it is just beautiful. If only every day were like today. Every window is open, and the house has this amazing cool breeze and I am happy as a pig in shit. Took some pics for you all. New flag: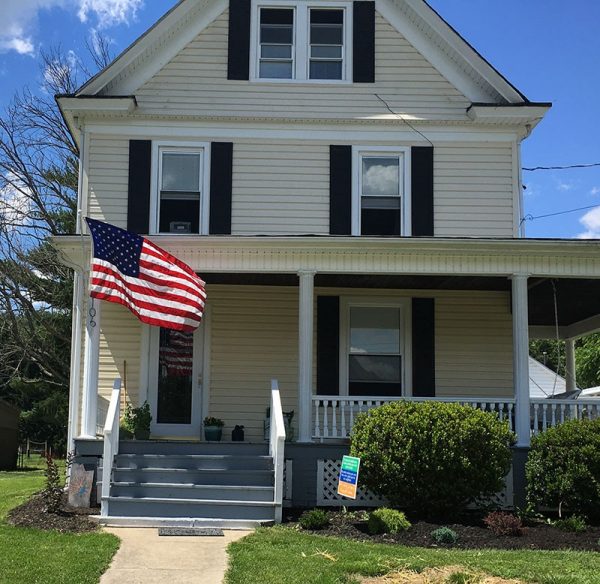 Picked up a piece of slate with a little note and a peacock for 2 bucks at a yard sale: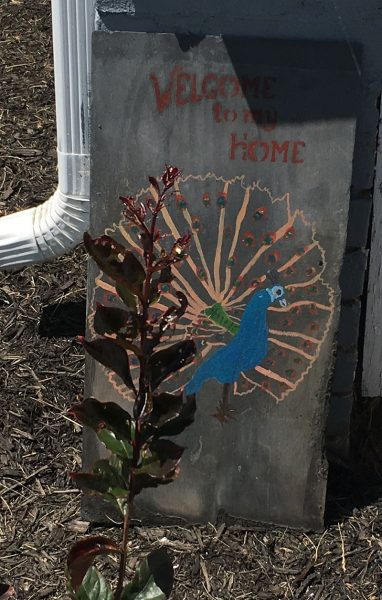 And some of you were questioning the sign in the front yard last time so I embiggened it (well, the picture. The sign is the same size):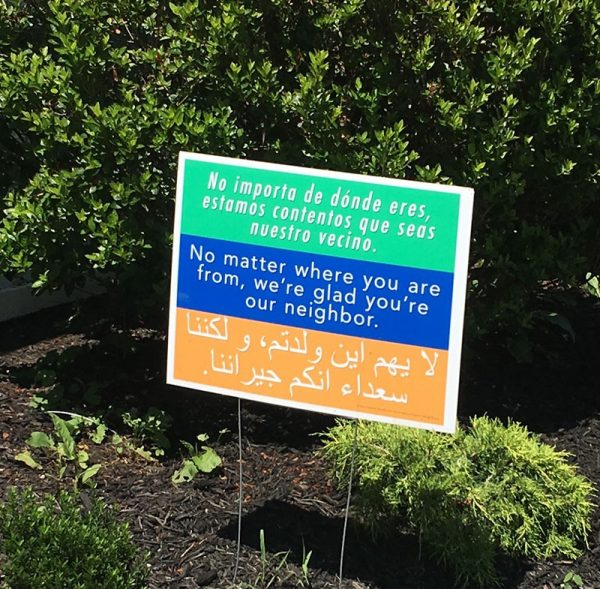 It's from the Mennonites.
Lily and I are going to take a nap before we start cooking dinner.