On the Road is a weekday feature spotlighting reader photo submissions.
From the exotic to the familiar, whether you're traveling or in your own backyard, we would love to see the world through your eyes.
Good Morning All,
This weekday feature is for Balloon Juicers who are on the road, travelling, etc. and wish to share notes, links, pictures, stories, etc. from their escapades. As the US mainland begins the end of the Earth day as we measure it, many of us rise to read about our friends and their transient locales.
So, please, speak up and share some of your adventures, observations, and sights as you explore, no matter where you are. By concentrating travel updates here, it's easier for all to keep up-to-date on the adventures of our fellow Commentariat. And it makes finding some travel tips or ideas from 6 months ago so much easier to find…
Have at 'em, and have a safe day of travels!
Should you have any pictures (tasteful, relevant, etc….) you can email them to [email protected] or just use this nifty link to start an email: Start an Email to send a Picture to Post on Balloon Juice
First up, from ET
Where it was taken: at my desk
When: at lunch,  June 15
Sure this isn't a view but still….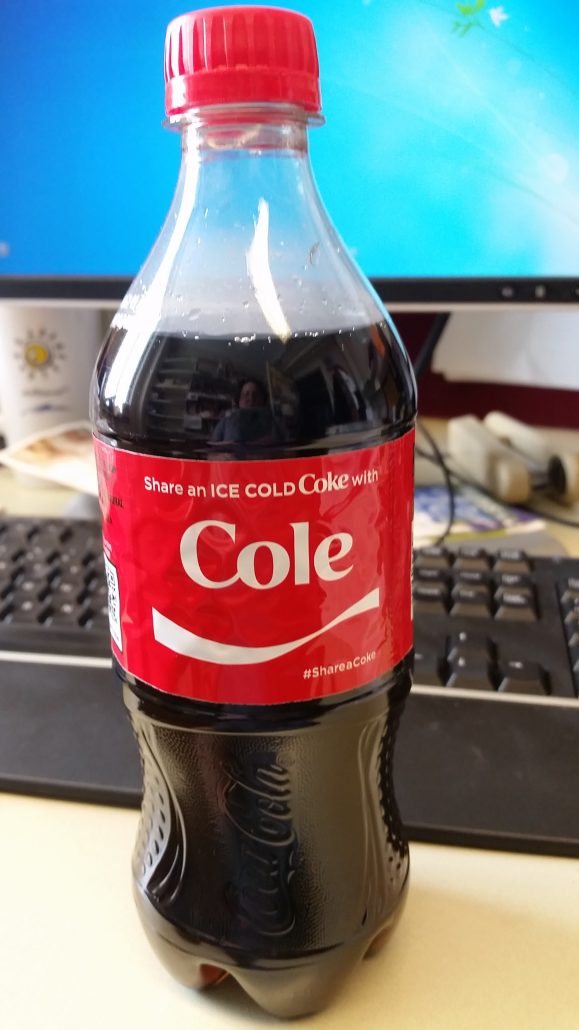 It's not always about travelling, or being somewhere beautiful, it's about noticing what's in your face and sharing your world – thanks!
Still working through a considerable backlog, folks, so please be patient! Next up, Munira:
The first one is Niagara Falls from the air. The second two are flying into Seattle, both from my flight from Burlington VT to Seattle on Sunday.

I'm in Seattle for 10 days visiting family. I live in the Eastern Townships of Quebec, but all my family is out on the west coast where I used to live.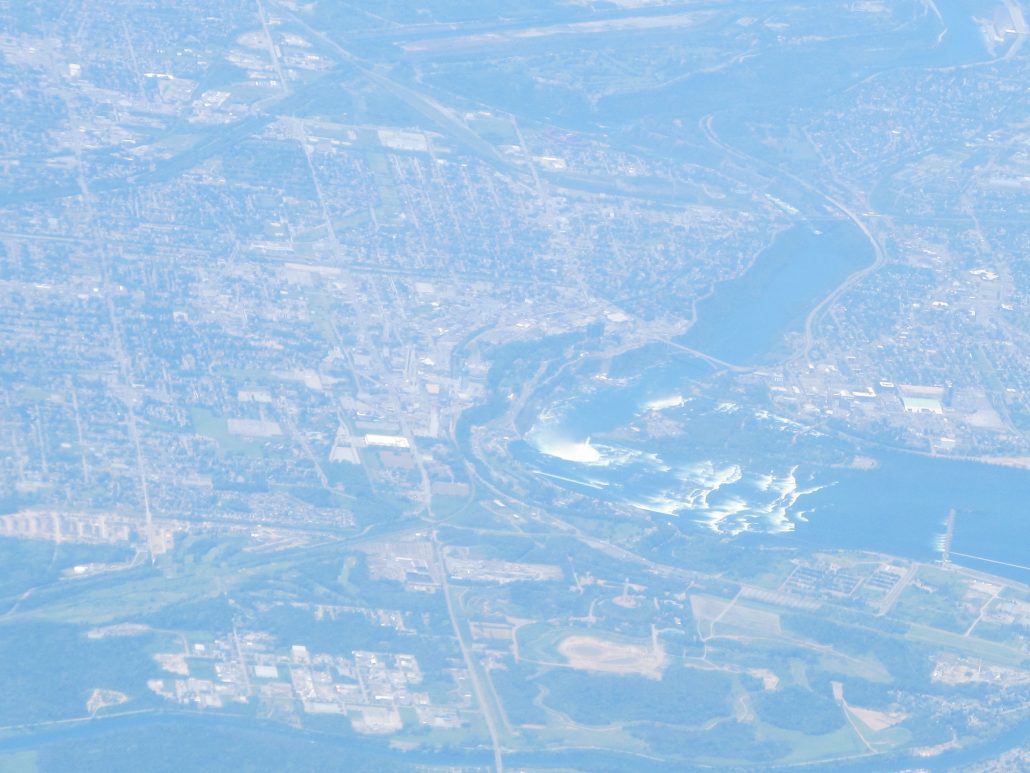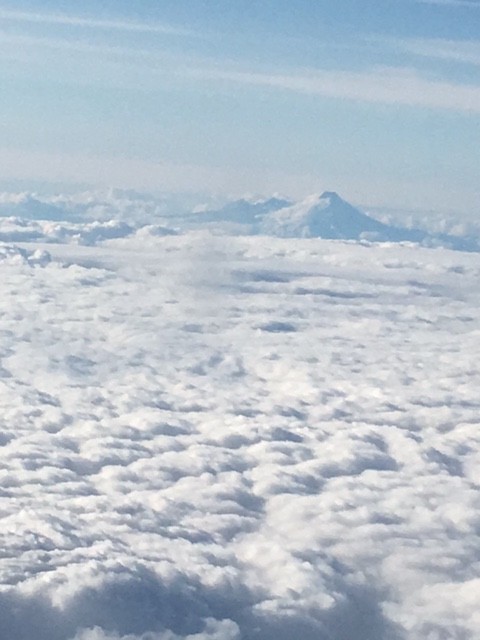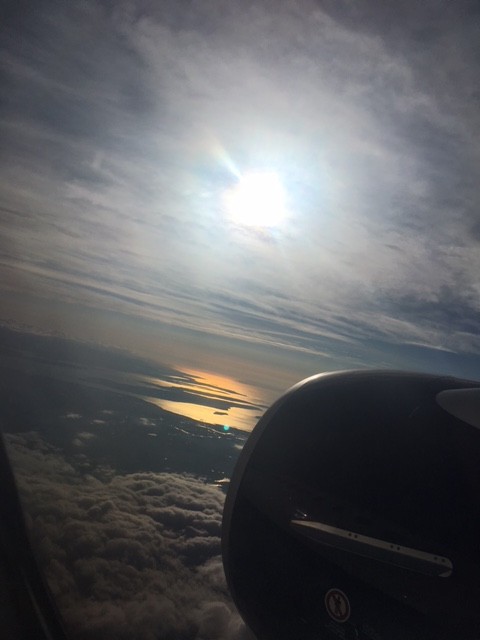 I love shots from planes! As someone who grew up flying, I have spent so much time looking out. Only recently has camera tech allowed us to easily capture the magic of looking down. I'll try to dig up some shots from the west with fires, and perhaps some of the frozen north/darned close to the Arctic circle if I can find them.
Next up, some natural glory and joy!
Where they were  taken:  Along road above Laatsch, Sṻdtirol
When:                        15 May 2017
Commenter nym:        way2blue
Other notes or info about the picture:  close-up photo of tree in full bloom; same tree backed up to see the valley & mountains behind
Alain — you mentioned you like flowers, so here's a couple shots of a fruit tree in full bloom…
Thank you!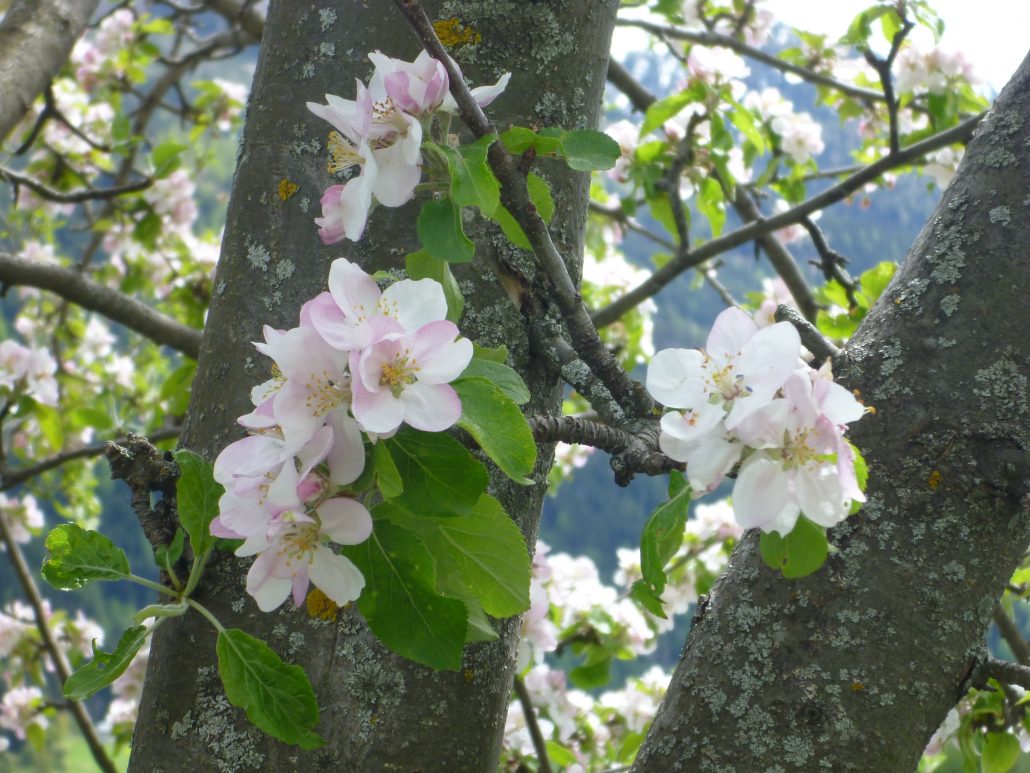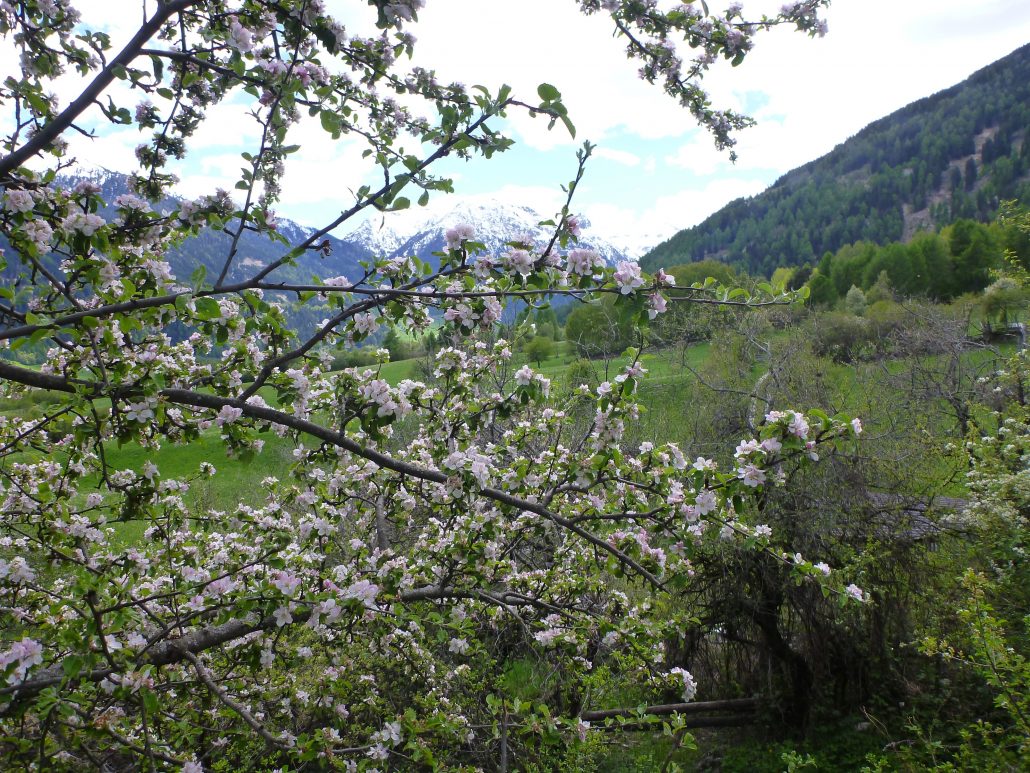 That kind of terrain is in my blood. Seeing it makes me want to jump into the scene and run around for hours. Thank you and do send more!
Next up, from Mark D.
Was able to make it up to Oregon to see the folks. I may have mistimed my trip. The blackberries are in bloom, but not set yet. The pictures didn't come out, but the beautiful aromas did.

Here's one that's not beautiful, but interesting: Even in the 1880's, WV sold enough tobacco in Jacksonville to paint it on
the side of a building.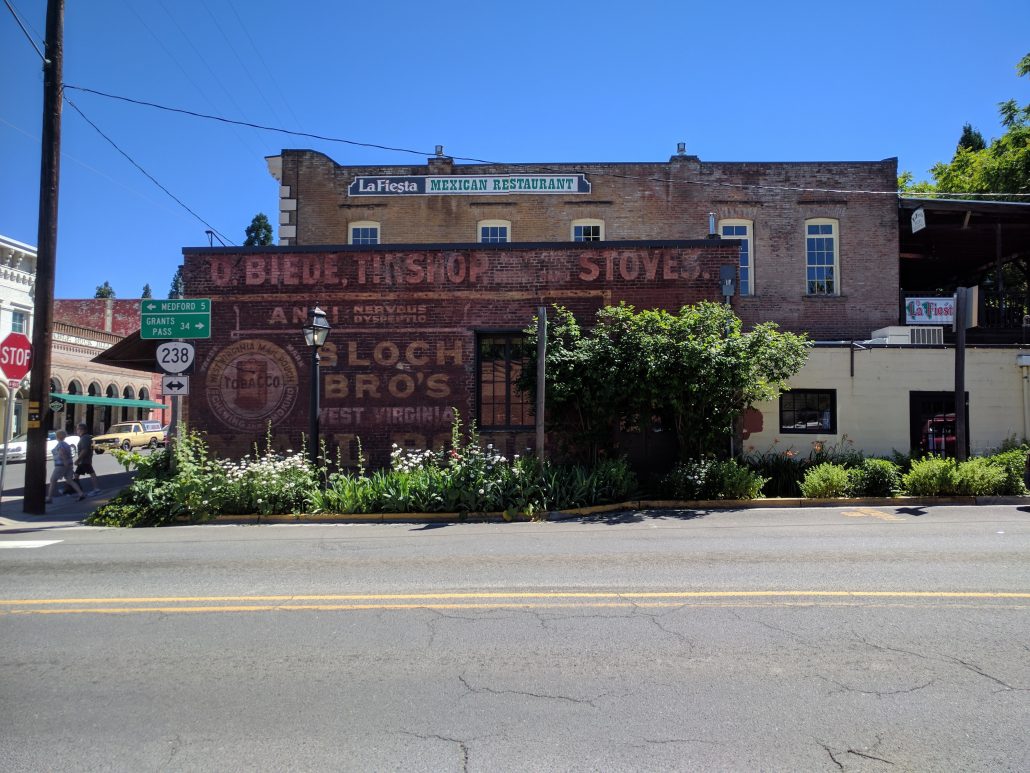 Thanks Mark, do send more!
And to close out the week, from Marge F., a little inspiration:
Taken yesterday on San Miguel Island in the Azores. I had no idea this place would be this beautiful.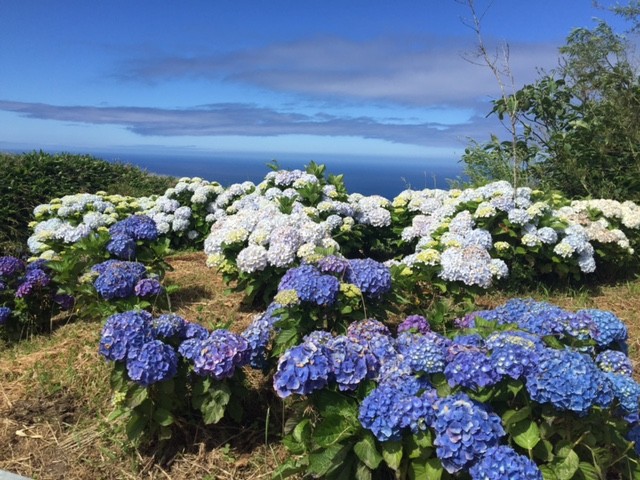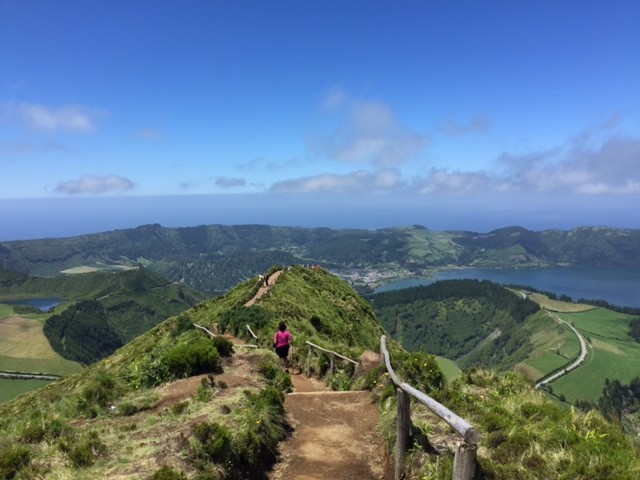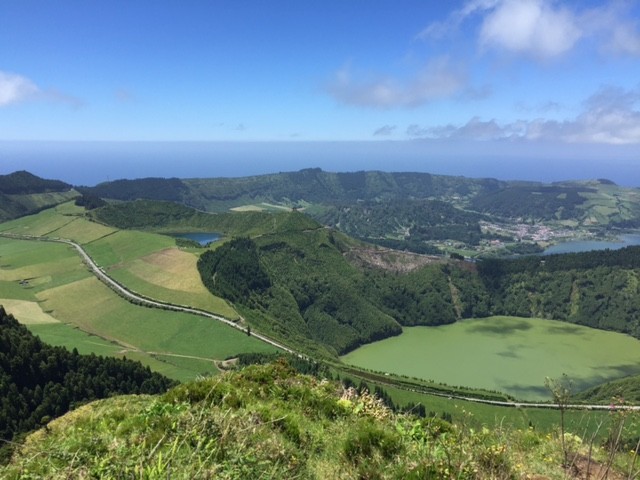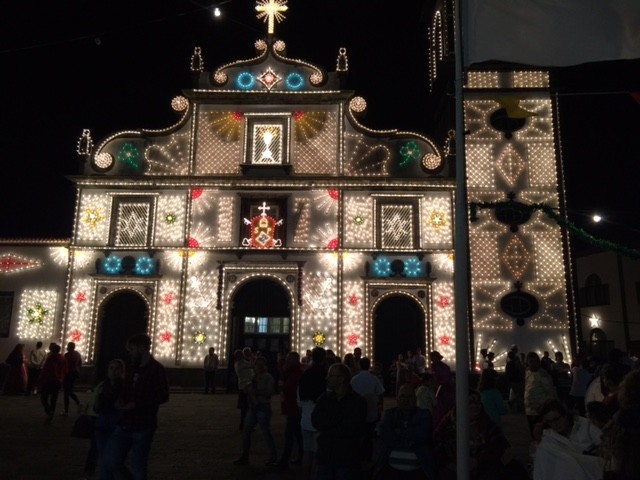 WOW. What a place, another entry made on a growing list of to-go's!
Thanks – enjoy it and do take more pictures. I'd love to see as much as you send – that's all new to me.
Have a great weekend everyone – enjoy the holiday if you're American, and count on pictures all next week as normal. Hopefully we'll also launch the new submission form to improve this process.
A final note – today at noon Eastern, Boussinesque is returning for a discussion on Ocean Acidification. Please join him as he explains, answers questions, and otherwise helps us to see more clearly the details and importance of ocean health.