Did you know that in New England they call a garage sale or yard sale a "tag sale."
I KNOW! I didn't either until I asked ABC because I kept seeing these signs everywhere and when she told me what they were, I got totally excited because I am a total sucker for a yard sale. People are always throwing out really good stuff and a lot of the time they simply don't know what they have. For example, I picked up this beautiful trunk to day for a mere fifty dollars. The inside is hideous, but that can be easily fixed: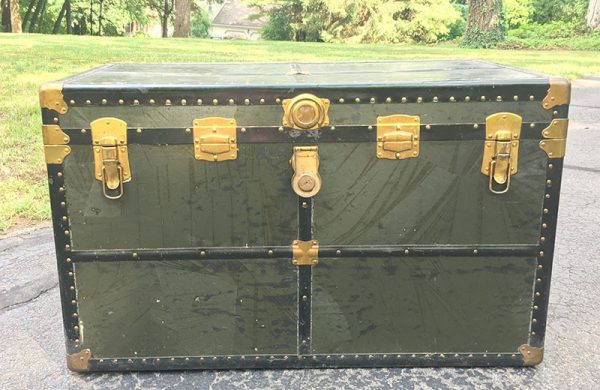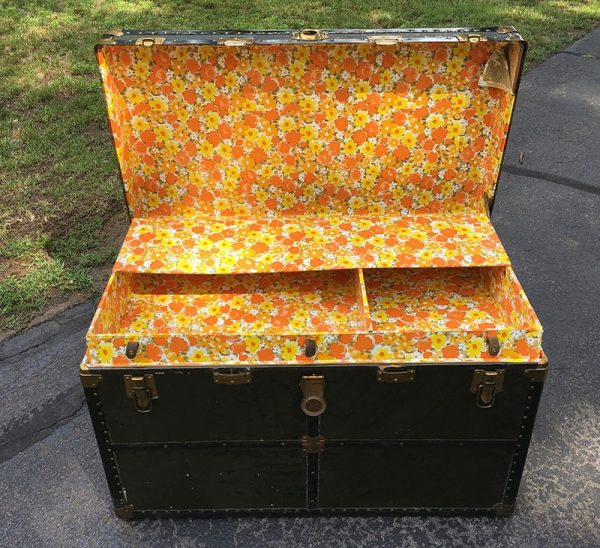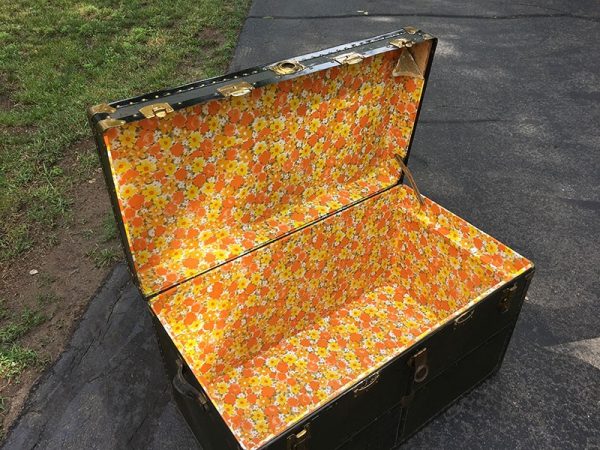 ALL THAT AND IT HAD A KEY!!!!!!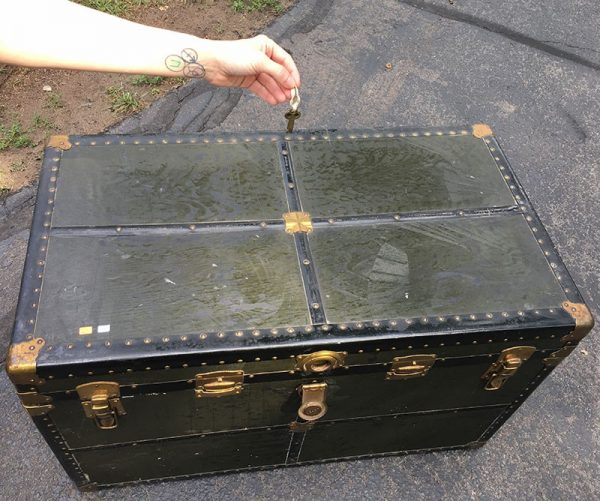 Ann Burr served as the "key" model for this photo, but took all the other ones, so that is why the photography is good.
Also, for the second day in a row I received free coffee at the Dunkin Donuts! Yesterday I let a woman who was blocking traffic in front of me in the drive thru, so I let her in and she paid for my coffee and ABC's strawberry donut. Today, I let another lady in and when I got to the window the clerk again told me that my coffee had been paid for and to hve a nice weekend. So I just gave the clerk my coffee money as a tip. Apparently small acts of kindness (or as I like to think of it, not being a sociopath and letting people get out of dangerous traffic situations) are greatly appreciated in these hear parts.
Spent the morning holding the ladder for ABC so she could remove shutters (I am terrified of heights and for obvious reasons do not do ladders), and now am off to wash the car for our trip tomorrow, and get some new wipers, and pick up some flea meds for Marmalade. You all have a good one.