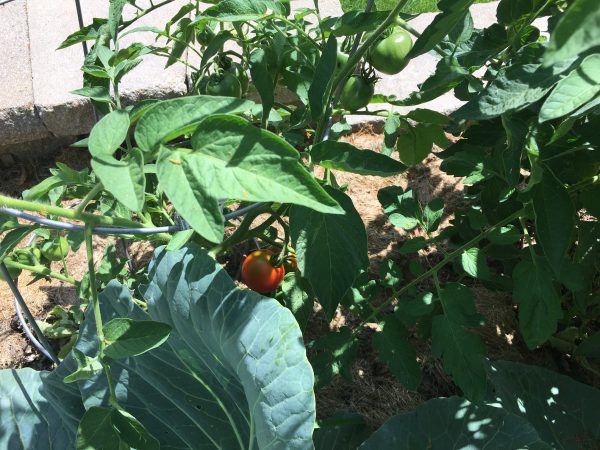 Yep, I'm just a little jealous. (Most of my tomato plants have flowers, but the only fruit we've seen so far were a couple of cherry tomatoes, and something ate them while they were still green.) From commentor RAM:
Just checked out our little tomato patch, and the first red one of the season is coming on. My spousal unit bought Bloody Butcher heirloom plants this year, mostly, I think, because of the name. My son picked his first keeper last night from another Bloody Butcher my wife gave him. His kids have gone all over his neighborhood telling folks they've got a Bloody Butcher growing in their backyard.

Photo, with the Bloody Butcher winking at me through the cabbage leaves, attached.

My wife says her dynamite compost makes all the difference, plus she mulches with grass clippings until the plants get big enough to shade the weeds out here in northern Illinois about 40 miles west of Chicago.
***********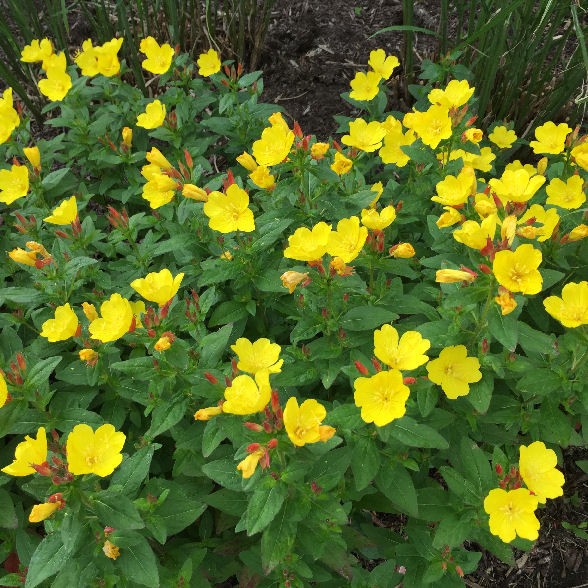 And more great photos from Watergirl, as promised last week:
I included a gaggle of sundrops and also a close-up because someone on the garden chat a few weeks ago was asking about yellow flowers that like sun.

I had 3 bright orange poppies come up in the middle of the sea of purple lamium – I am leaving them there because I do love a rebel.

I planted 3 baptisia last year and the voles ate one of them, but the ones they left did rather well. Another day soon I will send you photos of what I not-so-fondly call "the barren wasteland" where the voles destroyed pretty much the front half of my big flower bed. And then I'll send another in a month or so once I have some new things planted.
***********
What's going on in your garden(s), this week?