This is not a post about Trump in Europe.
Apparently, my parents' dogs Ginny and Guesly, proud Jack Russell Terriers, have been driven to the point of madness by something under the front porch. This seems like an opportune time to play my favorite video of Ginny and Guesly, which is them drying themselves off on the furniture in the "good" living room, my mother filming them, and dad vacuuming and discovering what my mom and the dogs were up to:
Back to the story. The dogs have been driven insane buy the sounds of something SOMETHING SOMETHING SOMETHING underneath the front porch, and thus drove my parents mental. Finally, they managed to get underneath the front porch through a small hole to confront the malevolent source of their frustration, and mom and dad couldn't get the dogs out until they had to strip off a large section of the siding. Dad then set a trap, and this is what he found: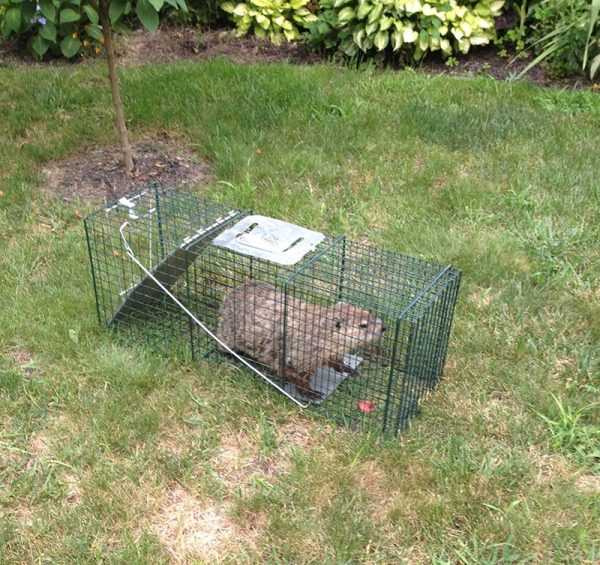 Dad apparently, according to mom, drove it "across the state line" and released it, a detail I found hilarious but didn't bother to explain to my mom that I am pretty certain groundhogs don't care about state borders and surely don't recognize them. However, I will note that my response does not speak well to my mental state, because the most important detail to me was whether or not they named the groundhog: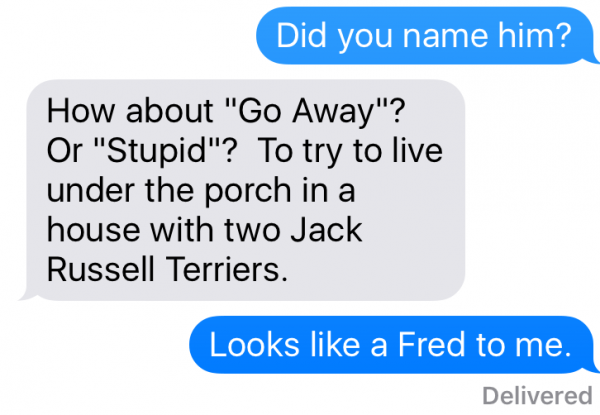 He does look like a Fred, right? I'm not just imagining this, am I?
In other news, Ann Burr and the kids left today and the house is too damned quiet and depressing. But they will be back in a couple weeks, so that will be nice.
*** Update ***
I was apparently wrong- my mother has vociferously denied that she said "across" the state line but rather stated "near" the state line to give me an idea where Fred was released. I don't want to get cut out of the will and I am deaf and have recently received an education on my selective hearing from a delightful woman who resides in Connecticut and will be unnamed, so I am putting this statement out quickly.